Limited Budgets Hamper Small Businesses
It's just a given that small businesses have limited resources for their marketing budgets.  Because of this their limited funds as well as their time and other resources, must be used judiciously.
Two of the most common marketing used by small business are email marketing campaigns and paid ads.  These methods are used since they tend to yield the best returns.

But if you've invested in these approaches and haven't seen the response you hoped for, you might be missing something important.  Engaging and effective landing pages.  
Continue reading to learn ow one company increased their campaign conversion rates once they restyled their landing pages, and how you can use their tactics to do the same for your business.
Is a Bad Landing Page Better Than No Landing Page?
Few companies are as strapped for time as small businesses, there is so much to do that seemingly minor moving parts can slip through the cracks.  This question begs to be asked.  Is having no landing page for your marketing campaign better than having a poorly constructed one?  Or is it best to still use a landing page, even if you don't have a lot of time to devote to building it?
Landing pages are crucial to your marketing campaigns success, so it's obviously better to have one.  Thankfully there are new methods for creating high-quality landing pages that won't take a lot of your time while still allowing you to treat them as a high priority.
Embracing a New Landing Page Approach
Master Oil Painting needed a better way to capture more leads and increase conversions.  They had tried landing pages in the past, but their average conversion rate was stuck at 4.4 percent.  Setting up landing pages was a tedious process for MOP, with limited ROI for the effort expended.
The Master Oil Painting people knew oil painting, but needed a solution that could help them create more professional-looking landing pages in minutes.  They wanted features that would enhance their customer experience and provide better results.  
Master Oil Painting searched for a different way to gather more leads, better capture their leads data, and provide higher conversion rates.  They understood that their approach to landing pages just wasn't working for them.
Improved Numbers Provided Proof
Master Oil Painting decided to adopt Infusionsoft's new Landing Pages feature.  The company quickly and effectively learned the important components of a landing page.  
They implemented what they had learned within the seamless system and saw their conversion rates jump from 4.4 to 11.5 percent.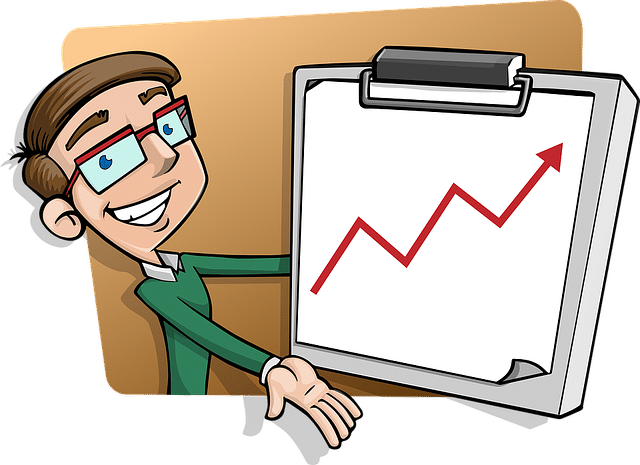 On top of that, their email click rates nearly doubled with a corresponding increase in their monthly sales figures.
Master Oil Painting discovered what works within landing pages, and what fails.
The Basics Needed for Your Landing Page Success
No matter what system you use to create your landing pages, there are six key aspects to keep in mind to get the most conversions.
Ease and Time
You can't spend large amounts of time agonizing over the details in your landing pages.  Find templates that include placeholders for the information your customers expect to find.  You should also be able to move things using drag-and-drop.  This will save you time, and give your pages the polished and professional appearance you want.
Aesthetics and Experience
Your landing pages need to be eye-catching.  Ensure that your landing pages are responsive and give a smooth experience on a wide variety of devices.  Use royalty free images and test your landing pages to be sure they load quickly.  Your prospects will give you 2 -3 seconds for a page to load before clicking away.
Compelling Call-to-Action
Your landing page needs to have a call-to-action button that draws your visitor in. For example, invite your visitor to request a free consultation or download a useful ebook. They'll need to receive something valuable in exchange for handing over their information, so you want to make this part of the deal as enticing as possible.
Form Fields and Data Collection
Landing pages sole purpose is capturing customer data and providing a follow up method.  Any web forms need to be brief and gather the minimum information as quickly and easily as possible.  l addresses, phone numbers, or other information that you want to use.  Relationship building can come later.
Integration and Support
Your landing page builder needs to synchronize with your CRM or marketing software. This makes follow-up and data consolidation a whole lot easier.
Customization
Finally, consider how custom domains and messaging can help increase your respnse rate.  The right domains can help boost your SEO rankings.  Personalized messaging can be the difference between converting prospects or not.  Your landing page needs both.
Design Effective Landing Pages That Convert
If you're already spending your limited time and money on email marketing campaigns or paid media, you need to make sure you're spending equal attention on designing an effective landing pages.  You can get a boost in conversions by focusing on the points above.  Here's to creating engaging landing pages and excited prospects who convert into customers.