Choosing Your Social Media Management Tools
With the phenomonal growth of recent years it's not surprising how important Social Media engagement has become.  Social media offers the most effective way to reach a large and receptive audience.  The guidelines discussed here will help you sort through the options as you evaluate social media solutions.
Social media engagement today plays a vital role in the marketing and branding strategy of any business.  No other marketing strategy can come close to matching social media's reach and effectiveness.

You Need a Social Management Engagement Strategy
Achieving the level of social media engagement you desire does not happen without a sophisticated, documented, and repeatable strategy.  It's not easy to "be authentic" which requires more than being honest or forthcoming with relevant information.  It takes a strategic action plan matched with great management tools, services, and software to create your successful social media marketing campaigns, branding, and audience engagement.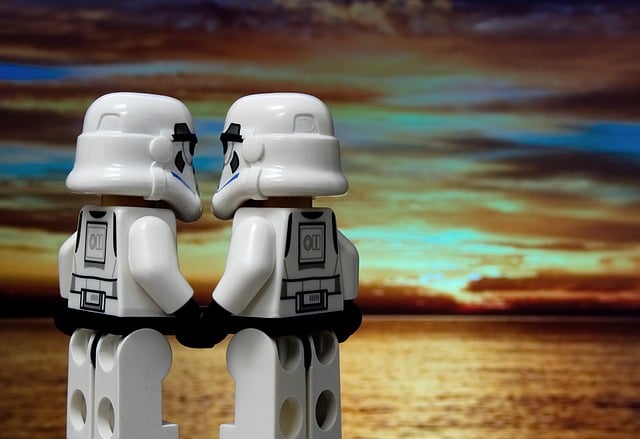 Finding your authentic social media voice requires a thorough and careful analysis of exactly what you want to accomplish with your marketing campaign.   You must determine who your target audience is and the most effective outlets to reach them.  Social media engagementtools can help you formulate your most effective social media strategy.  Acquire the tools that complement your organization's methodology.
Effectively researching social media tools, services, and software, collating their features, assessing their effectiveness, and narrowing potential candidates would require a comprehensive strategy.  These guidelines will help your make an informed decision and evaluate available social media solutions and find the best ones for your business.
Why do You Need a Social Media Management Strategy?
Most 2019 surveys estimate that there are more than four billion active internet users worldwide on any given day.  More than three billion are also active on social media platforms.  If you want to reach a large audience for the purposes of brand marketing and lead generation, an effective social media presence is the most obvious way to go about it.
It takes more than just a social media presence.  You need a crafted, timely, informative and sincere social media engagement strategy to transform your community interaction into sales, customer retention, profits, and business growth.   It would be disastrous for your brand to have social media engagement that is poorly done, misleading.
Finding the right social media management tools helps your business mitigate the risk of poor-quality content and maximize the effectiveness of quality content.  These solutions can help businesses operating with limited experience or content-creation resources develop high-quality and engaging customer content and avoid the disaster of inauthentic communication.
Why You Need to Understand How Each Social Media Platform Performs?
Before you can choose the best software or services for your business,  You must understand what social media is and how it can be used to engage customers.  And why it can be such an effective tool. Each social media platform offers a unique suite of marketing and branding benefits, but no single outlet can provide every possible benefit.
The key to effective social media marketing is matching your business strategy with your goals.  Only then can you select the right social media outlet for your business.  Table A below lists a brief audience description for each of the common social media outlets and estimates the size of the potential audience that they reach.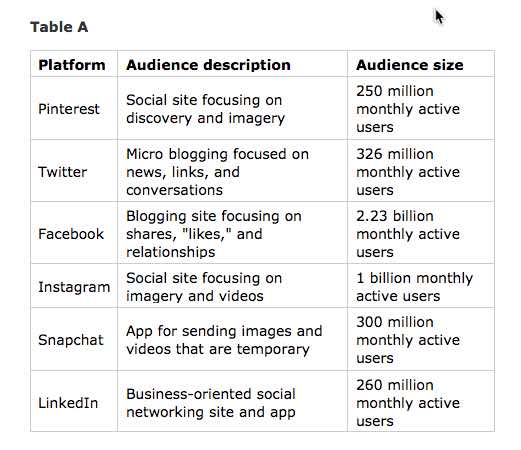 You will have to decide which platforms will work best for your current marketing and brand strategy.  This will largely depend on the audience you're trying to reach.  If your business is B2B oriented, LinkedIn may offer the most effective opportunities.  
If your business is selling fashions, Pinterest may be a better choice of platform.  Your marketing strategy will decide which platform is best and your chosen vendor should be able to help you select the right options.
These are the kinds of questions your social media management services and software should be able answer.  If they can't or don't offer enough viable solutions, you should be looking for another vendor.
What Features Should Your Social Management Have?
We hope this article helps you ask the right questions and decide which social media platform you should use for your marketing campaign strategy.  Your chosen social media management service or software should be able to meet these basic requirements.  The priority given each feature will largely depend on your situation and on what your business is trying to accomplish.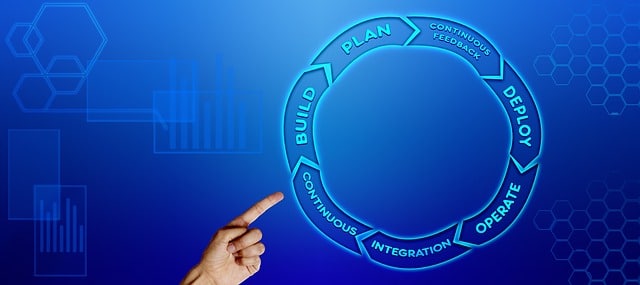 Your Social Management Should be Platform Specific
If you're fortunate enough to know that your social media strategy will rely on a specific platform, you should be looking for software or services that specialize in that platform. Just as important, if you don't know what platform to use, a potential vendor should be able to offer platform suggestions backed by logical reasoning.
Your Social Mangement Should Include Strategic Planning
Developing a strategic digital marketing plan with social media elements is something many businesses have access to in-house.  Choosing the right vendor offering the social media management services or software you need should help your business formulate an effective social media campaign using their experience and technological tools.
Your Social Management Should Assist Account Creation
Before you can post your most authentic and informative content on a social media platform, you must have an account on that platform.  Setting up an account requires more than just providing an acceptable username.  Vendors should be able to help you choose the correct username and the best possible profile for your business.
Your Social Management Should Help with Content Creation
Depending on your business's expertise, creating high-quality content for specific social media platforms may be best left to professionals.  The expertise required for topnotch media content ranges from the mundane task of determining the proper dimensions of an image to the considerable patience required to manage an online community.  The best services and software will offer tools, advice, and even ghostwriters to help you produce the best possible content.
Your Social Managment Should Make Content Publishing Easy
Beyond creating content, expertise is needed for publishing the content after it is created. The best vendors should be able to offer services that include content scheduling, monitoring and analysis tools, and a publishing calendar so your business can be prepared for an influx of inquiries.
Your Social Management Should Include Great Analytics
The best social media management services and software will offer the ability to not only research and analyze your own business, but your competitors' businesses as well. Meaningful insight may be gleaned from careful observance of what your business competitors and your industry are doing regarding social media campaigns.
The best vendors will also provide tools for monitoring, measuring, and analyzing the results of your social media campaign in near real time. The ability to adjust and react to your audience quickly and decisively during a social media campaign could provide the slim difference necessary for measurable success.
Your Social Management Should Provide Continuing Education
Engaging with an audience on social media can be an unforgiving activity.  Using the wrong phrase or making the wrong inferences, regardless of an innocence of intent, can do irreparable damage to a reputation.  Vendors of social media management services and software should provide education and training to their clients on how to avoid these reputation-damaging traps.  
Your Social Management Should Help Manage Your Community
Often underappreciated by businesses when they enter the social media arena, an active, engaged community of customers and potential customers can be a driving force of business growth if managed correctly.  If your business has access to such a community, you should look for vendors that can provide community management tools and services.
Your Social Management Should Help Recruit Influencers
Related to community management is the finding, recruiting, and management of social media influencers. Influencers serve as "unsolicited" advocates for your company's products or services.  Influencers are perceived as more authentic in their endorsements because they are not directly employed by the company.
However, since they are not employees of the company, there are also not bound by your corporate policies and procedures.  If this aspect of social media engagement is important to your business, you will need to find vendors offering tools to help manage your community influencers.
Your Social Management Should Allow Multiple Users
Pricing for many of the social media management services and software tools are based on the number of users. If your business requires numerous users, you will likely want to use systems that do not charge extra per user or make some other kind of arrangement to mitigate multi-user costs.
Your Social Management Should Help Manage Your Reputation
Depending on your business or industry, your primary concern for social media campaigns may be reputation management.  High-profile companies, services, and products may garner misleading and hateful comments that should not be allowed to fester with the public.
Regardless of the accurateness or tone of these comments, it is in your best interest to engage your audience.  That engagement must be measured, tempered, and consistent.  The ability to offer such services may be a determining factor in your decision making.
Your Social Management Should Have Flexible Pricing
The ongoing costs for social media management services and software can vary wildly. Service vendors can charge anywhere from $200/hour to $1,000/hour for their expertise and be worth every penny. Other vendors may offer effective social media expertise for as little as $99/year. Which level of service you need for your social media management will depend on your business requirements and your marketing strategy.
The cost of social media management software also varies substantially. Depending on how many users your company requires, software in this category ranges from about $10/month to $400/month. Once again, which level of service you need for your social media management will depend on your marketing strategy.
Regardless of how much a service or software vendor charges for social media management, they all should offer free trial periods you can use to evaluate what they have to offer. Any vendor that does not allow you to try before you commit to buy should be avoided.
Your Social Management Should Be A Great Partner Relationship
With the wide variety of pricing options available, choosing a social media service or solution may be more dependent on the customer-client relationship. The ability to work with a vendor forming and implementing social media marketing strategies could be the most important determining factor in your choice of service or software.
Factors in this category include:
Strategic planning support—Working with a experts to help you formulate your social media marketing campaign may be most important, particularly for small businesses with limited personnel and resources.
Technical support—Your ultimate choice of social media management service or software should include 24/7 technical support that is responsive and attentive.
Expertise and experience—Established services with highly trained and experienced experts should be preferable to any cheaper less than professional choice.
Analytical reporting—While all the social media management services and software vendors promise analytical reporting, the quality of the actual reporting may vary.  Reporting that makes sense to you and your business should take precedence over all others.
Ease of use—No matter how sophisticated the tools offered by your chosen social media service or software vendor, they will be effective only if your employees are able to use them.
Crisis management—Everything that happens on social media, good or bad, is amplified to the extreme.  One seemingly innocent or innocuous mistake can expand to a breaking point in mere days. A social media management service or software vendor that has established policies and procedures to mitigate these crises could provide an invaluable level of comfort to your business.