Instagram is one of the most popular social media platforms out there that can put your business in front of your ideal audience and help you make more money. Businesses need a strategy, though, and how to tag on Instagram should be a vital part of that.
Forming a strategy usually includes deciding on the visual style of your feed, planning your posts in advance, and researching hashtags to use in your posts. Aside from these, you should also come up with a strategic plan for tagging on Instagram.
Instagram tagging can seem daunting, but the truth is that hashtags, location tags, product tags and mentions/account tags can have a big impact on your Instagram presence and your business as a whole.
Related: How to plan an Instagram marketing strategy
How to tag on Instagram and why you should
In this post, we'll talk about what Instagram tagging is, why you should do it, and how to effectively use tagging on Instagram as a part of your marketing strategy.
Related: Ultimate Instagram guide for your small business
What is Instagram tagging?
Instagram tagging, put simply, is the process of identifying another Instagram account or brand in your post, sharing information about a location you visited, or identifying a product you're using in a particular photo.
There are several different ways to use Instagram tagging:
Hashtags
Mentions/Account tag
Location tag
Product tag
Let's go over each of them in more depth below.
Hashtags
Hashtags are nothing more than words with a # symbol in front of them. They are used to turn a word or a phrase into a discoverable term that other Instagram users can follow.
A few popular hashtags include #throwbackthursday, #communitovercompetition, #dogsofinstagram, etc.
Hashtags allow Instagram users to find and discover interesting content that's usually centered around a particular idea, topic or trend.
For example, if you sell cookies, you can add hashtags to your posts that your customers would use to find posts about cookies. This can include hashtags such as #cookies🍪or #cookiesdecorating as well as more specific tags such as #cookiesdecorating or #sugarcookies.
Related: How to hashtag on Instagram and Twitter
Mentions/account tags
Another type of tags you can use on Instagram are mentions and account tags. You can use the @ symbol followed by an Instagram username to mention another account in a comment or in caption.
You can also select the option to tag people as you're posting a photo, a video or an Instagram Story.
Tap on the photo and then start typing the Instagram username of the account you want to tag. Select it from the drop-down list and then click Done. You'll then share the photo and the person will be notified that you've tagged them.
It's also worth mentioning that the photo will appear in the tagged account under their 'tagged posts.'
You can also tag people in a post or photo you've already shared. Simply choose the photo and then tap the three dots on the iPhone or the hamburger menu on an Android phone. Select Edit > Tag people. Then follow the above steps to tag another Instagram account in your photo.
Location tags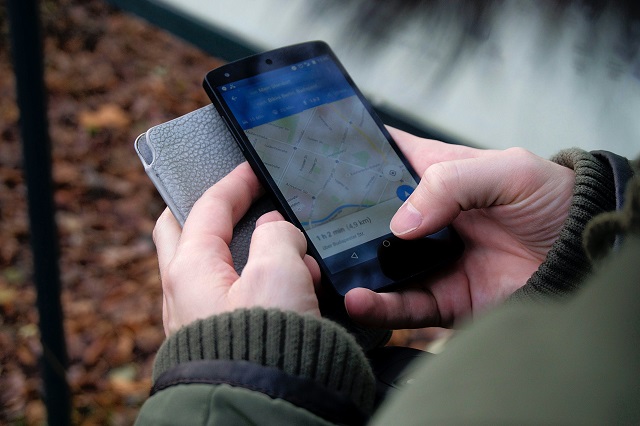 Location tags allow you to add your location to a particular post on Instagram. This is especially useful for local businesses or if you want to attract more followers who are in the same location as you.
To add a location tag, go through the post uploading process on Instagram and then select the option to Add Location after you've typed out your caption. You can search for your location and select it from the drop-down list or you can find it in the suggested locations.
Product tags
If you sell physical goods and have a Business or Creator Instagram account, you can use product tags to tag your products in the photos.
The first step is making sure you've set up Instagram Shopping and that you have the necessary requirements.
Once approved, you can use a product tag whenever you post a photo of your product on Instagram. Simply select a photo or video and go through the usual upload process of adding a caption, effects, and filters. Then, tap the products in the photo you want to tag and start entering the names of products. You can then select them as they appear in the search box. Tap Done and Share and you're good to go.
If you want to tag a product in a video, the process is pretty much the same, however, a tray will appear where you can select up to five products you want to tag. Select the products and then proceed with sharing your video as usual on Instagram.
Why should you be tagging on Instagram?
Don't we all wish that people were tagging our brand on Instagram every time they posted a picture with it? It's always great to see consumers using your product or service in real-time and in an organic way.
But more often than not, many Instagram accounts don't bother to tag other accounts in their posts. While this habit doesn't necessarily hurt their Instagram strategy, it definitely doesn't help it.
Keep these reasons in mind when choosing to tag on Instagram:
Tagging boosts engagement
Whenever you tag someone or a brand on Instagram, they get a notification and are instantly directed to your post. This means that they will be much more likely to like or comment on your picture — thus increasing your engagement.
Pro tip: It's always polite to give brands whose images you share a photo credit.
Tagging gives your brand more exposure
Every time you tag someone in a picture, the picture shows up in the "Photos of You" section on their profile. In the future, whenever someone clicks this section on their profile, they'll see your picture.
This gives your brand more exposure and might lead to more likes, comments and followers.
Imagine the exposure your brand might get if you tag an Instagram account with thousands of followers. Plus, tagging someone in an image will then make the image more likely to show up in the "Explore" page of anyone who follows that account (but not your account).
Not a bad gig for some free exposure, right?
Related: 4 ways to get more Instagram followers
Tagging creates a community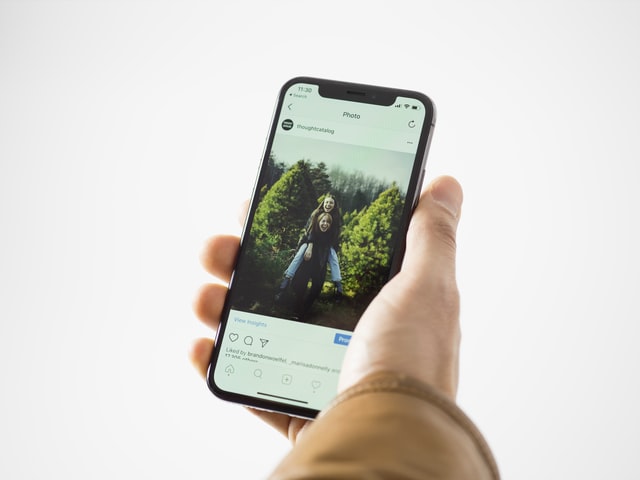 People want to feel like they're "in the know." They want a reason to follow you. They want to know where you got things, who you're hanging out with, and where you ate your lunch.
Don't keep your followers in the dark. Give them a reason to follow you.
Tagging where you bought your cowboy boots or your chopped salad adds value for your followers. Give them this extra bit of information and they'll feel like they're getting an inside look at your brand.
So, the next time you go to post a picture on Instagram, take some time to research all the items in the photo and be sure to tag the brands that are featured.
The most important thing to remember when tagging on Instagram is that it will be beneficial for both you AND the account you're tagging. It really is a win-win!
How to effectively use tagging
So now that you know what Instagram tagging is and why you should use it, let's talk about how to do it effectively.
Use hashtags strategically
By now, you probably have an idea that your hashtags should be related to your business as well as be something that your Instagram audience would be looking for.
However, if you want to benefit from hashtags, you have to be strategic about it.
For starters, do your research before adding whatever hashtags you think would be best. Let's say you sell organic skincare products. Adding the popular hashtag #organicskincare might seem like a good idea and an obvious choice.
But if you enter that hashtag into the search bar, you'll notice that it has 3.2 million posts which means your photo will quickly get buried rather than get noticed.
However, the hashtag #organicskincareproducts is still on-brand for your business but it has only 118k posts which means if you use this hashtag, your post has better chances to be seen by your ideal audience.
Once you've found a hashtag that doesn't have millions of posts, you can click on it and you'll get suggestions for related hashtags. You can then include those hashtags as well if they still make sense for your business.
Secondly, take a look at other popular accounts in your industry and make note of the hashtags they're using in their posts. These can reveal additional hashtags that you can use and benefit from when adding them to your posts.
As a final note on hashtags, Instagram allows you to use up to 30 hashtags in your post and up to 10 hashtags in your Instagram story. It's worth mentioning that there is no real guideline on how many you use.
Some experts say using 15 to 20 hashtags gives the best results, while others claim using more than nine comes off as spammy.
Experiment with the number of hashtags you use and see what generates the best result for you by keeping an eye on your Insights tab.
Product tags let you sell directly on Instagram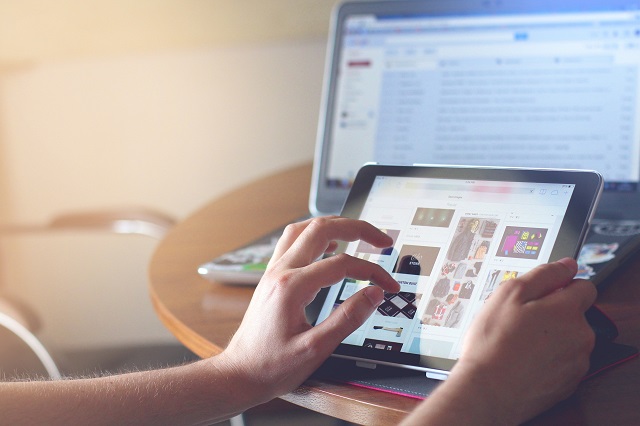 Product tags allow you to sell directly on Instagram. However, you will need to go through the approval and setup process before you can use product tags. You will also need to have a Facebook catalog linked to your Instagram account as the product information will get pulled from there.
Once approved, though, you'll be able to include product descriptions, prices, and links in your posts which makes it easy for Instagram users to buy your products by going directly to the product's page or listing on your website.
You can add up to five products in your photo or video posts so keep that in mind when adding product tags.
Location tagging helps local users find your business
As mentioned earlier, location tags are perfect if you have a local business. When you add your location to the photo, local users can easily find your business when they're out and about and using Instagram on the go.
Location tags are pulled from your Facebook business page so if you've already set it up, your business location will show up as suggested during the upload process.
If you don't have a brick-and-mortar business, you can still benefit from a location tag:
Use sticker tags to add your location to Instagram Stories
Use location tags to research influencers in your local area
Use Facebook to build your location
Related: 3 ways to use Instagram Stories for digital storytelling
Mentions and account tags help gain exposure
When it comes to mentions and account tags, it's true that they can help you gain more exposure.
For example, if you tag an account in your industry, that notification will show up in their account. More often than not, they will return the favor as some brands tend to use a lot of user-generated content to fill up their feed.
However, there are a few general guidelines to keep in mind when using mentions and account tags.
Be smart, not spammy
Avoid tagging accounts simply because you hope they will return the favor. Similarly, while you can tag up to 20 accounts, doing so may come across as spammy, especially if those accounts have nothing to do with your industry.
Only tag relevant accounts in a post
On a related note, do tag accounts that are in your industry or that have something to do with the post in question. This can be tagging an account whose product you're using, tagging your business partner or tagging someone in the same location as you.
Generate your own user-generated content
Encourage your customers to mention or tag your Instagram account to encourage community and curated content that you can then share in your feed or in your Instagram stories.
Business tagging etiquette
Lastly, let's talk about general business tagging etiquette that will help you get more exposure and more engagement.
For starters, it's a good idea to notify an account ahead of time that you're going to tag them. Even though they'll see the notification when they log into Instagram, by letting them know you plan on tagging them, they can keep an eye on their notifications and reshare your post quickly.
Another tip to keep in mind here is that you should tag smaller accounts as they are more likely to share your content with their audience.
For example, tagging IKEA might not give you the results you hope for as they are a fairly popular brand and the chances of them sharing your photo are slim to none.
But if you tag a local, smaller business that makes hand-crafted furniture, you have a much better chance of your content getting shared with their audience.
The third tip when it comes to business tagging etiquette is not to tag accounts that have nothing to do with your photo. For example, if you posted a selfie in a park on a Sunday, tagging Ford makes no sense unless you have a Ford and it's parked somewhere in the background.
Our fourth and final tip for Instagram tagging is that you can remove tags on Instagram. For example, if you always get tagged by a random user that has nothing to do with your audience or appears spammy, you can remove that tag.
First, tap on the hamburger menu in your profile to open up the Settings menu. Then, open the Instagram privacy settings and choose the Tags option. Change the setting with the toggle to Manual approval.
Then, find the post you've been tagged in, tap the photo, and tap on your account's tag. Then, choose the "Remove Me From Post" option.
Make Instagram tagging a part of your Instagram strategy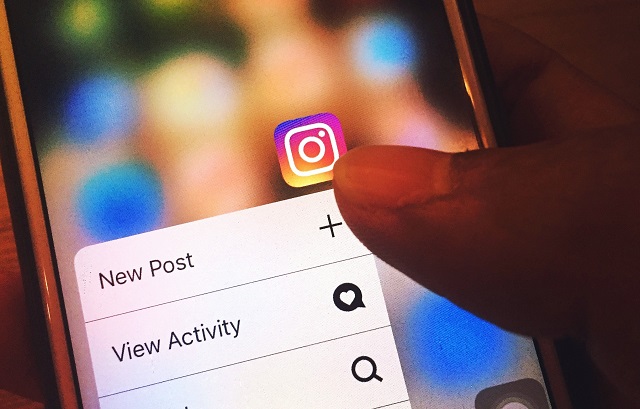 With these tips, you should be well on your way towards making Instagram tagging a part of your Instagram strategy.
Need help managing your social media presence? GoDaddy Social has you covered. Let our experts handle your social media marketing efforts so you can focus on your business. Request a call today.
This article includes content originally published on the GoDaddy blog by Rebecca Booker.
The post How to tag on Instagram and why you should appeared first on GoDaddy Blog.