One of the most effective ways to grow your venture online is to perform well in search, which is why small business SEO (search engine optimization) is a skill that's worthwhile for entrepreneurs to know.
You're already well on your way to establishing your business's credibility if your website is one of the top results that show up when your user is looking for something on a search engine like Google.
The only aspect of a search engine's algorithm that's permanent is its constant evolution.
While most entrepreneurs and marketers know this, few know how to optimize their website and their content in a way that gives them a strong search ranking over time.
Related: GoDaddy guide to SEO for business
10 simple small business SEO tactics
In this article, we explore 10 tactics that are not too technical to execute and will help your business rank over your competitors in search results.
Let's get started!
1. Optimize your listing on Google My Business
Google My Business (GMB) is the search engine's easy and effective business listing tool that allows you to strengthen your online presence and decide how your business appears on Google Search and Maps.
GMB listings are perfect for businesses that have a storefront or some form of face-to-face interaction with customers, as it maximizes their local exposure.
For example, if your user is looking for a hair salon in their area, they're most probably going to conduct a simple search such as "hair salon in Adams Boulevard" on Google.
What they're expecting is the name of a salon along with its address, work timings, and phone number to book an appointment or make an inquiry.
If you're operating a hair salon in Adams Boulevard, then having a well-optimized GMB will enable your businesses to appear on such local searches at the right time, thus helping them attract more potential customers.
2. Get a meaningful domain name
Your website's domain name is its identity on the web. It's a wonderful opportunity for you to make a great first impression and beef up your small business SEO at the same time.
With new domain extensions, today the scope to have a meaningful and contextual domain name for your business is incredible.
With industry-specific domain extensions such as .tech and .store, you can establish a unique space for your business in your niche. Moreover, if you're looking for a more broad and versatile presence, you could consider domain extensions such as .online, .site, .uno, .space and more.
For example, let's say you're an agency that specializes in helping businesses build a strong online presence. You could get a domain name such as businesswins.online. The domain name acts as your brand message and helps you become more relevant to your audience.
Not only do these domain extensions allow you to have a keyword-rich domain name, but they also help you get on-topic backlinks that further enhance your small business SEO.
3. Master the skill of on-page optimization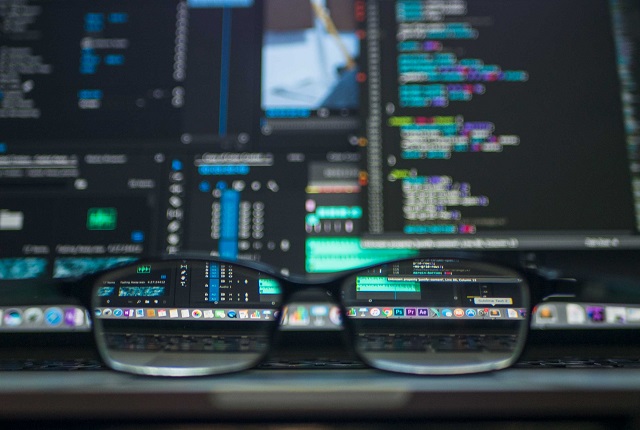 On-page optimization is one of the simplest and most effective ways to give your business a good chance of showing up in the first ten search results for a specific query. The practice involves optimizing certain elements of a web page for a set of keywords you want the page to rank for.
For example, a few elements that you could optimize your web page for include:
URL structure
Site speed
Mobile-friendliness
Keyword tagging
Let's understand this with the help of an example. We'll assume you're optimizing a page on your website that lists the top 10 SEO tools that every small business must use.
URL structure
A good domain name will help you get a keyword-rich and meaningful URL for every page of your website.
For example, if the domain name of your website is businesswins.online, then the URL structure for the page that lists the top ten SEO tools could be www.businesswins.online/SEO-tools.
This will help your audience immediately understand what type of content is on that page and when they favor your page, the search engine will follow suit.
Site speed
You can have videos and high-quality images to enhance the content of your page.
However, if these elements are not optimized, they can significantly affect the time it takes for your web page to load. Since this isn't something that will be appreciated by your audience, the search engines won't be pleased either.
Mobile-friendliness
Your users are on their phones and if your page is not optimized to fit their screens, then you'll lose out on some good SEO juice.
It's crucial that you build a responsive site design ensuring that visitors that come to your SEO tools page from mobile devices have a high-quality experience.
Keyword tagging
If the keyword set that you want your web page to rank for is "SEO tools for small business," then make sure this phrase is used in the title of your page, the headers, the first paragraph and is spread evenly in the content of the page. Add it to the meta description, too.
Avoid keyword stuffing because that'll most likely hurt your rankings in the long run.
All of these factors work together to make your page more relevant to the users and to the search engine.
4. Stay active on Google Analytics
You won't be able to optimize your small business SEO sufficiently unless you regularly go back and check what's working and what isn't.
Google Analytics gives you all the information that you may need to better optimize your website to rank in search results.
The tool will give you in-depth data on the pages that are attracting the most traffic, how much time your users are spending on those pages, and if they're engaging with your call-to-action.
You can study and analyze these popular pages on your website and come up with a plan on how to optimize other pages to deliver similar results.
For example, if you wrote a successful blog post on "top 10 SEO tools for small businesses" that is ranking well for a relevant set of keywords, then you can examine the different factors of the page and fill in the gaps on all your other pages. You could either write another blog post that's similar to this or you could write a part two of the original post.
Interlink all these posts to get the most out of your content.
5. Befriend popular site optimization tools
To better optimize your site, you can take advantage of a gamut of on-page optimization tools such as:
SEOCrawler
SEOCrawler is one of the most preferred on-page tools and is trusted by businesses across verticals to help them optimize for their chosen keywords
Their Site Auditor tool allows you to study your page with just one click. It gives you data on the page speed, duplicate tags, duplicate content, keyword optimization and broken links. Work that would have taken you hours if done manually only takes a few seconds.
Google's PageSpeed Insights
Nobody wants to visit a page that takes forever to load, especially if you're on a mobile connection.
This tool from Google will measure the loading speed of the pages on your site. If there are any issues that you need to take care of, PageSpeed Insights will point them out to you.
Copyscape
If you're sourcing content from freelancers or an external agency, then it's crucial that you check the authenticity of that content. Tools such as Copyscape help you check if the content is unique.
6. Secure your website to build trust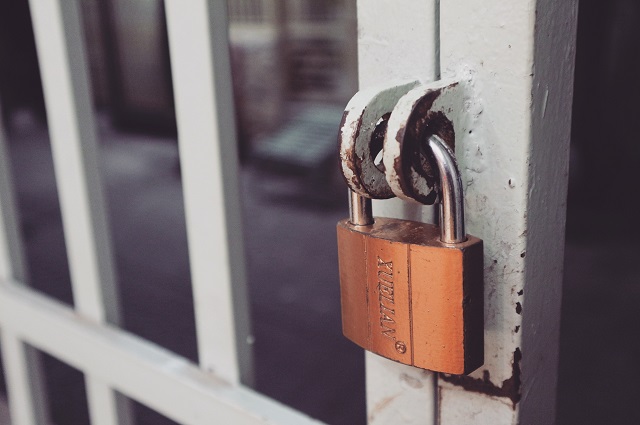 A key aspect of effective small business SEO is user trust.
Both Google and users prefer websites that are secured from all kinds of cyber threats.
The way they build this trust is by looking out for certain aspects such as HTTPS and SSL symbols.
While many websites still use HTTP, using HTTPS is the only way to acquire the green lock symbol next to your site's URL that adds another layer of credibility to your website. This is due to the level of security that HTTPS provides.
In fact, it's become the standard in recent years (especially for ecommerce websites).
If your audience notices that your site isn't secured (or if Google Chrome gives them a warning when they're visiting your site), you'll miss out on valuable traffic that could result in boosted rankings and increased conversions.
Related: SSL security: Why it matters and how to add HTTPS to your website
7. Know exactly who your audience is
Your target demographic won't be able to find you on their own if the content on your website doesn't include the specific keywords and phrases that they're searching for.
To be able to get that information, you'll need to properly research what your audience is looking for online if you want to get them to come to your page organically.
The good news is that you can use your company's product/service (or already established keywords) in order to figure out other keywords.
For example, for an agency that helps businesses build an online presence, you could look at keywords such as:
SEO tools for small businesses
Social media best practices
Content marketing plan for lead generation
You can also take advantage of Google's free Keyword Planner tool to help you narrow down on what keywords you should try and rank for.
8. Don't forget social media
If you forego social media as an SEO option, you're ignoring millions of users that may be looking for what your brand has to offer.
Many people use social media platforms as a form of search engine.
For instance, a user might search "SEO agency" on LinkedIn to look for useful leads. They could either land on your company page or one of your team member's profiles.
Share useful articles on LinkedIn, engage with users on Twitter and share entertaining (yet valuable) content on Instagram to further build your internet clout and get better search rankings.
Start by creating a social media profile for your company that shares all the relevant information. To help your users connect with you, add a link to your social platforms on your website and email.
Related: How to create a social media strategy for the new normal
9. Be mindful of content marketing
Bill Gates highlighted the importance of content in 1996 when he said, "content is king."
The quality and consistency of the content is something that you cannot ignore especially when you're trying to rank well on search results.
Generating high amounts of traffic to your site won't mean much if people aren't engaging with the content that's on it. Here are a few factors that you could take into consideration when creating content:
Ensure that your content is well-written and the language is engaging
Provide valuable information and avoid keyword stuffing
Make it easy to share
The more effort you place into your site's content, the better your site's foundation will be. High-quality content is timeless and can continue to work for you for years after it's published.
10. Be patient
As effective as they are, these SEO strategies don't work overnight.
In fact, it could be months (even years) before you begin to see noteworthy results. Therefore, it's essential to be consistent and patient during this period.
If you're constantly making changes because you aren't seeing results fast enough, you're not allowing enough time for your strategies to work properly. So, optimize your site and its content as best you can and wait. Soon enough you will start to see your rankings improve over time.
In conclusion
One of the key factors to keep in mind when building a strong website that ranks well on search results is to serve your audience
Search engines value user feedback.
If the people who visit your site are happy with what they see and engage with you, then ranking well won't be a huge challenge. Therefore, when optimizing your website, always keep the user in mind instead of the search engine and you'll definitely see positive results.
Editor's note: Struggling in the rankings? Let GoDaddy's SEO experts help your business get found. Tell them about your business, let them get to work and see your business grow.
This article includes content originally published on the GoDaddy blog by Bill Hartzer.
The post 10 simple small business SEO tactics that you can do in-house appeared first on GoDaddy Blog.