4 SEO Tactics That Damage Your Brand's Reputation           
From a marketing perspective, you've got to feel at least a little sorry for the utter devastation of Seaworlds' sterling brand.  For decades, its parks were a fun, wholesome place to take the family.  Then, the movie Blackfish ruined our love of watching Shamu shows, and SeaWorld has been in PR damage control mode ever since.
Managing corporate reputations is tricky in the modern era, as SeaWorld proves.  You must take your company's brand integrity into consideration in everything you do, including your search engine optimization efforts.

SEO is all about boosting your company in search engine rankings, but you can't step all over your brand during the climb.  Many companies use tired and dated SEO tactics to reach for the coveted first page of rankings.
Google is way too smart at this point to reward black hat SEO practices, but bad SEO can also taint a company's brand.  To avoid shredding your brand's values in the process, employ "white hat" SEO practices instead.
Duplicate Content is SEO Brand Destroyer #1
It's natural to assume that the more places your content can be found, the better.  So why not try to throw your latest blog post against every conceivable online wall to see if it will stick?
Google's algorithms are extremely adept at identifying duplicate content, even if you tweak a few words here and there.  It doesn't want to give equal SEO juice to the same content over and over, so it may not index the page at all or even punish sites that host duplicate content.
White Hat SEO Tip:   Generate new, unique content instead of re-posting content over and over again.  Every piece of new content may appear in search rankings and give your audience new ways to engage with you.
There's a  wireless SD card manufacturer called Eyefi, that wanted to boost interest in its brand.  Because SD cards are used in cameras, Eyefi began profiling talented photographers on its website.  It's a fun, visually compelling series that makes it easy for Eyefi to keep producing fresh content.
Fake Profiles are SEO Brand Destroyer #2
Seventy percent of consumers check out company or product reviews before making an online purchase. It's no wonder, then, that some practitioners of black hat SEO regularly create fake profiles to post falsely positive reviews or to drum up support for their companies and products through social media.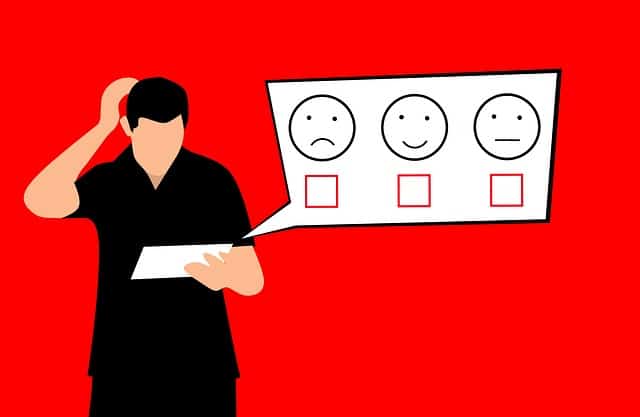 Review websites like Yelp and major retailers like Amazon are getting better at eliminating fake reviews. Your brand's reputation will take a major hit if you get caught.
White Hat SEO Tip:   Develop relationships with brand advocates and influencers who already love your product and are happy to mention it to their audiences.
You can get enthusiastic reviews or mentions simply by offering free samples to bloggers, YouTube stars, and well-known personalities in your sphere of influence.  The best way to boost your reputation is just to step back and let someone else sing your brand's praises.
Keyword Stuffing is SEO Brand Destroyer #3
The era of SEO keyword stuffing is dead.  In the past, it was common to see poorly written content stuffed with keywords in an attempt to fool search engines.  User experiences suffered and reputations were damaged by articles inflated with duplicate keywords.  Using this method don't expect to see your search rankings climb.
White Hat SEO Tip:   Search engines still care what your content is about, but they've become much better at understanding themes rather than counting keyword repeats. Quality matters, and it always will.
Focusing on great content creation that's relevant to your business is still a terrific way to move up in the search rankings.
Link-Baiting is SEO Brand Destroyer #4
Links have been an important part of a solid SEO strategy.  Many believe that it's better to have more backlinks.  This belief led to the development of link farms and pay-for-link schemes.  Google will penalize your site if you have too many backlinks from poor-quality sites.
White Hat SEO Tip:   Don't be afraid to seek backlinks.  Be sure you do it in the correct way.  Search out quality websites looking for opportunities to partner in authentic ways.  The legitimate sharing of links between websites is still a valid SEO technique.
You need to create excellent content that serves your readers, who will share your content across diverse platforms.  This will naturally and organically generate backlinks.
How Does Your Business Appear in Search Queries
If consumers search for you today what will they find?  Today as many as 80 percent of consumers search for a product or service before buying.  Customers are searching for your business now. 
If you create quality content that's useful, informative, and entertaining, your site will be an SEO superstar.
In SEO, as in life, strong reputations build strong bridges.  Taking shortcuts, cheating, or lying is the fastest way to burn those bridges and lose your reputation and your customers forever.