This post was originally published on Aug. 2, 2019, and was updated on April 14, 2021.
If you want to generate interest in your products and attract more customers, there is something your brand needs to learn how to do: generate reviews.

Reviews are essential for driving shoppers to your products and helping customers through the buyer's journey.
But, getting reviews from customers isn't always easy.
How to generate more product reviews
This guide is aimed at helping you successfully go through the process of generating reviews. We'll cover:
Benefits of generating reviews.
Highlighting current product reviews.
Making it easy for customers to leave online reviews.
Asking customers to leave product reviews.
Follow up with customers for reviews.
Offering incentives and rewards to customers who leave reviews.
Responding to bad reviews.
Engaging with good reviews.
Asking bloggers to review products.
Use this guide to learn the top tips for increasing your number of reviews and getting customers, as well as influential bloggers, to leave feedback about your products and brand.
Benefits of generating reviews
Before we talk about how to generate reviews, let's look at why product reviews are so important. Once you know why reviews are so powerful, you'll see why it's essential for your brand to create a plan for collecting feedback.
Customers use reviews to decide what businesses and products they trust
A study from BrightLocal found that 87% of consumers read online reviews for businesses on a regular basis, and 94% said positive reviews make them more likely to visit a business. This is largely because reviews provide the ever-important "social proof," or evidence that other people have entrusted a brand with their money and personal data — and have been satisfied with the result.
Customers trust reviews as much as they trust recommendations by people they know
The BrightLocal study also found that 79% of consumers trust online reviews as much as personal recommendations from family and friends. When in doubt about a product or company, most people turn to reviews.
Reviews can drive more traffic to your website
PowerReviews shared that their "customers see an average 108% lift in impressions on their product pages when their number of reviews increases from zero. When reviews appear on a product page and display in search, it can better catch the attention of searchers, increase click-through-rates (CTRs), and drive more website traffic.
Reviews increase conversions and sales
A study by the Spiegel Research Centre found that displaying reviews can increase conversions by 270%.
If you don't have reviews, it could impact your sales and revenue as customers are more likely to buy when reviews about your products are visible.
Reviews help improve products and product lines
Product reviews help customers as well as brands. Every product review is full of useful feedback that brands can consider when developing new products and making updates to existing products. Brands can identify what customers like, what they don't, and what they wish products included. These insights can lead to product improvements, additional features, and new product lines.
Now that you can see the value in collecting and displaying reviews about your products and business, here's the good news: The BrightLocal study found that 70% of customers will leave a review for a business — provided they're encouraged to do so in an effective way.
Let's look at how you can effectively encourage customers (and bloggers) to leave reviews.
8 ways to generate reviews
To generate reviews, set up a system that invites past customers to leave feedback about their purchase. Also, generate even more reviews by working with bloggers to get them to write blog post reviews about your products.
Here are some ways to make it happen:
Highlight current product reviews.
Make it easy for customers to leave online reviews.
Ask customers to leave product reviews.
Don't be afraid to follow up.
Offer an incentive and reward customers who leave reviews.
Respond to bad reviews.
Engage with good reviews.
Ask bloggers to review products.
Let's look at each strategy in more detail.
1. Highlighting current product reviews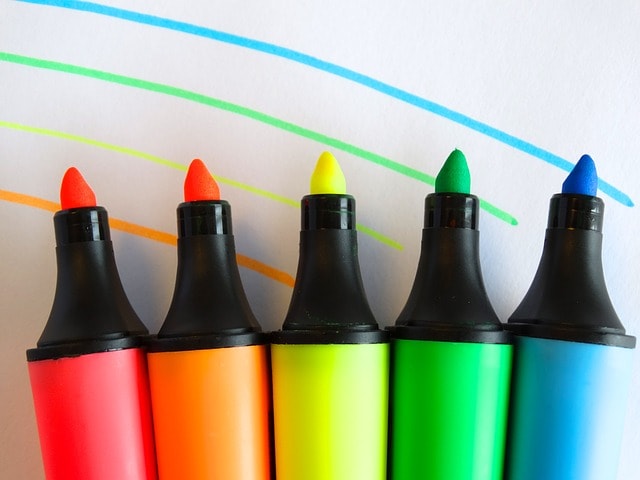 Customers won't know that you want them to review your products if they never come across reviews on your site. The more visible you make your reviews, the more likely you are to generate more.
If you prominently display reviews for all of your products, that will normalize testimonials on your site.
This is a good thing. It plants the idea of sharing reviews in customers' minds and helps them feel like they're in good company if they want to leave one — instead of feeling like the odd man out.
Highlight your reviews so they are easy for your customers to notice on your website, in search and on third-party platforms.
On your website: Feature reviews on your product pages.
It shouldn't be surprising that the primary place where you should feature product reviews is on your product pages.
Each of your available products should have its own webpage that shares information about the item, such as price, specifications, photos and, yes, reviews.
When you build an eCommerce website, lay out your pages to feature a section for written reviews as well as a star-rating system. This will help shoppers as they try to make their purchasing decision — as well as encourage others to leave reviews.
In search: Optimize your product pages for featured search snippets.
Add reviews to the front-end of your product pages that customers can see on your website. Also, add back-end mark up, or structured data, to your product pages that customers can see when your brand shows up in search.
Structured data, also referred to as schema, adds extra data to a web page so that search engines can better understand the page as well as add bonus information to the page's search engine results. When you add product schema to your product pages, the search results for that page might include images, price, availability and ratings along with the standard search result information.
A Reviews featured snippet helps increase CTRs for your product pages on search engine results pages (SERPs), as well as lets users know that you use product reviews and that they can leave a comment and rating after their purchase.
On third-party platforms: Create profiles on sites that feature reviews.
In addition to on your website and in search results, there is one other place where you can highlight reviews about your products: on third-party business directories and social sites.
Many customers look for reviews on third-party sites that are dedicated to showcasing reviews.
They also browse business profiles on social media and business directory listings to find information about a brand. So make sure your business has a presence in both places.
Create a page for your brand on dedicated review sites such as:
Google Business

Yelp

Angie's List

Yahoo Local

TrustLink
Also, create pages and allow customers to leave reviews on social media pages, particularly:
Claiming these pages and keeping them up-to-date will help you maintain an active presence on platforms that might already be used by your customers and makes it incredibly easy for them to see and leave reviews.
Pro tip: Use a tool like GoDaddy's Digital Marketing Suite to get your business listed everywhere, all from one convenient dashboard.
On social: Highlight product reviews
When you get a rave review, let your social followers know. Create a custom graphic that features a positive quote from the review along with a graphic of the product.
Also, consider adding the first name of the reviewer and tagging them in the post. Tagging the reviewer lets them know you mentioned them and increases the chances that they will reshare the post and spread the word about your product to their followers.
Posting reviews on social media not only shares positive customer sentiment, it also reminds other customers that they can rate and review products they have purchased.
2. Make it easy for customers to leave online reviews
The easier you make it for customers to leave reviews, the more likely they will be to do so. That means taking the time to understand your audience so you can provide them with opportunities to review your products on the platforms they most prefer to use.
Encourage customers to leave reviews using a medium with which they're comfortable.
Here are a few platforms and tools that help you get in front of your customers and encourage them to leave reviews.
Create a review request page on your website
Don't make customers search to find the right place to leave a review. Create one page on your site that explains to customers how to leave feedback. Include links to the pages and platforms where you'd like to generate reviews. For example, if your Google Business page needs reviews, direct users to that platform.
Enable reviews on your product pages
In addition to having a page that collects general reviews, also add an option to add a review to each individual product page. You want to curate reviews about products in the places where users are researching them.
Enable the reviews feature on WooCommerce. Many online stores are built using WooCommerce, an eCommerce platform that can be added to a WordPress site. If your store is built on this platform, simply adjust your settings to show reviews and allow customers to leave reviews of their own.
Enable reviews on WordPress. If you are using WordPress, but not WooCommerce, you can still add an online review tool to your WordPress site in a few steps.
Enable the reviews feature on GoDaddy Store. Another popular eCommerce platform is GoDaddy's Online Store. If you use the Online Store builder to create your site, you can enable product reviews in just a few clicks.
Editor's note: GoDaddy's Online Store makes it easy to display product reviews on your eCommerce website. You can showcase reviews from sites including Google, Yelp and Facebook.
Highlight the reviews tab on your Facebook page
Facebook is a great place to generate reviews, but your customers have to know that they can leave feedback there. Set up your page to highlight reviews. Make the Reviews tab visible and ask for reviews via posts and comments.
3. Ask customers to leave product reviews
Don't be shy when it comes to generating reviews, and don't wait for the reviews to roll in on their own.
Instead, get out there and actively engage with your customers and ask them to leave feedback.
Once you've made it easy for customers to leave reviews, use communication to guide them to leave their feedback.
Send a follow-up email after a purchase
Automate the process of asking for product reviews. Create an email prompting customers to leave a review and set up a system that automatically delivers the email to customers a few days after their purchase.
When you do this, be mindful of delivery dates. Depending on the type of products you sell, you might want to give customers a few weeks to try out the item before asking for a review. Or, if the item is for immediate use, you might want to send the request only a few days after the purchase.
Utilize retargeting ads
You can even pay to present digital ads that ask past customers to leave reviews and feedback. Retargeting ads are digital banner ads or sponsored social posts that target only the people who you want to reach by identifying them through their email address or online activity.
For example, if someone makes a purchase on your website, you can use their email address to target them with an ad on Facebook reminding them to leave a review. Another option is using Pixels on your site to target customers who complete the purchase process and present them with ads through Google display ads or sponsored posts on social media.
Start a conversation on social media
Leverage your social media connections and share posts and updates that ask customers to leave reviews. Share links that guide customers to the best place to leave a review, and remind them why it's important for them to share their feedback.
Also, create posts that share reviews left by other customers to bring reviews to the top of their mind and show that your brand cares about reading feedback.
Deliver thank you postcards
Your requests for product reviews don't need to exist exclusively online. You can produce paper postcard reminders to send to customers or slip into bags after an in-store purchase.
Print reminders can be effective as it gives the customer a tangible reminder about leaving their feedback.
They might be home and find the postcard with the review request and be more likely to visit your site and leave a review.
Use window decals to remind customers on their way out
Another physical location that helps you connect with customers and invite them to leave a review is on the door of your business. Customers see the inside of your door on their way out of your business after making their purchase.
Add a window decal that reminds customers to leave a review and tells them where they can do it. You also can get decals from sites like Yelp and Facebook that welcome customers to visit and review your business on that platform.
Train your team to ask
All of your requests for feedback don't have to come through physical and digital signage. Add a human element by training your team to ask customers to leave feedback.
Teach your team the right way to ask for feedback.
Train them to tell customers that their feedback is welcomed, guide customers to where they can leave their feedback, and promote the incentives that customers can get if they leave feedback.
4. Don't be afraid to follow up
If you've asked for a review in person or via email and the customer hasn't responded, consider following up after a reasonable amount of time has passed (typically a week or just a bit longer).
Thank them again for their purchase, communicate why reviews matter to you (they allow you to ensure you're providing the best possible experience to your customers), ask them if they're still willing to share their feedback, and provide a link to your reviews page so it's easy for them to do so.
5. Offer an incentive and reward customers who leave reviews
To encourage customers to leave reviews, offer incentives that drive them to act, and reward them once they leave their feedback.
Note: Rewarding customers is not the same as buying reviews, which is unethical and can backfire. If consumers are presented with a steady stream of glowing, five-star reviews, they tend to get suspicious.
But rewarding customers who leave reviews of their own accord is perfectly ethical — and it can also net you additional reviews because it will show customers other people are enjoying rewards for their reviews (and they're likely to want a piece of the pie).
These incentives and rewards could take several forms:
A simple "thank you." Never underestimate the power of personalized and heartfelt appreciation to inspire goodwill toward your company.
Promotion of stellar reviews. Consider featuring high-quality reviews on your social media profiles or elevating their visibility on your website. This can boost the ego of the reviewer and inspire other people to crave the same spotlight.
Points or discounts. If you offer a customer loyalty program, give rewards points, coupons or discounts each time a customer writes a new product review.
Contest entry. To generate a lot of reviews at one time, hold a contest that customers can enter by leaving a review.
6. Respond to bad reviews
Some brands avoid soliciting reviews from customers because they are afraid of one thing: getting negative reviews.
It's true that if you are actively seeking out reviews, your brand is going to get a few bad reviews in the mix. But, it's not the end of the world.
You simply need to know how to manage the negative feedback. That starts by not ignoring it.
According to a survey by Review Trackers, 53.3% of customers expect a business to respond to their online reviews within seven days. Customers expect brands to pay attention to their feedback and provide solutions when needed.
Plus, responding to bad reviews encourages others to leave reviews because they can see that your brand actually reads and considers the feedback. Customers will see that their review won't go out into a void. People from your business actually see it and work to resolve unsatisfactory situations.
7. Engage with good reviews
Don't only respond when you see a bad review. Also, engage with the people who leave your brand raving reviews.
Engaging with all types of reviews shows customers that you aren't interested in only mitigating bad customer feedback. It shows that your brand is genuinely interested in hearing from your customers. This will encourage more customers to leave feedback as they will feel like they are actually being heard.
Create a plan for regularly looking through all of your reviews and:
Say thanks or like a post when it includes positive feedback.

Follow up with a comment related to the feedback.

Copy good reviews and share them on social media.

Take screenshots of great reviews and add them to your website.
8. Ask bloggers to review products
So far in this post, we've mostly looked at how you can encourage customers to write product reviews on your website or other platforms associated with your brand. But, there is another way to generate reviews that help customers get to know and trust your brand. It's by getting bloggers to review your products.
Why get bloggers to review your products?
There was a time when retailers had to rely on big platforms and channels for their marketing efforts. To promote products, they had to purchase ads on radio and TV stations or in magazines and newspapers. But that's not the case today.
Thanks to the power of digital publishing and social media, bloggers can review products and bring some serious attention to your brand.
Getting bloggers to introduce and review your products can increase brand awareness, build your online authority and boost sales.
But, unless you already have a large brand or following, bloggers probably aren't going to cover and review your products on their own. You need to encourage bloggers and websites to write about your items.
Here are some tips to strategically set up a plan that generates product reviews from bloggers and review sites.
Find the right bloggers
Getting your products reviewed on a blog starts with blogger outreach — strategic blogger outreach. Don't make the mistake of reaching out to every blogger you see. Instead, target bloggers who will be most likely to feature your products.
Look for bloggers who:
Review products. There is no point in reaching out to bloggers if they don't write reviews in the first place.
Write best-of lists. Bloggers who regularly create lists of products will be even more likely to review your item.
Publish frequently. If a blog only publishes content a few times a year, it will be a less reliable publishing source.
Have ties to your industry. You aren't restricted to bloggers in your specific niche. You can reach out to bloggers in other industries, but only if you have a way to show why your product is relevant to their trade.
Target the right type of websites
In addition to reaching out to the right type of bloggers, you also want to reach out to the right type of websites. You want your products to appear on sites that will get you the most exposure, so look for high-authority sites that can connect you with the right audience.
Look for sites that have:
A large readership. Target blogs that regularly publish content, have a lot of comments and social shares, and boast a large email list (blogs with large email lists often note this somewhere on their site, usually near their opt-in).
Readers who would be interested in your products. You want your product reviews to get in front of the people most likely to buy your items. So look for sites that have an audience that closely matches the persona of your ideal buyer.
A strong social following. Consider the blog and blogger's social following. If they have a lot of followers and review products, your goods will likely make it in front of their social audience.
High domain authority. Moz offers a free monitoring tool that tells you the domain authority of a website, which represents a page's ability to rank on search engine results. Use this tool to see if a blog ranks high in search engines and has the potential to reach a larger audience.
Pro tip: To find relevant blogs, try using AllTop to find top blogs categorized by industry, Tomoson to get paired with the right influencers, or Buzzsumo to find blogs with trending content.
Make your outreach efforts personal and concise
Once you find the right bloggers and websites, start your outreach efforts. Contact bloggers to see if they're interested or willing to review your products.
When reaching out to bloggers:
Don't use an email template that you copy and paste for each blogger. Instead, make your correspondence personal.
Say something specific about the blogger's website. Comment on something they recently published to make the email feel personalized.
Don't bombard bloggers with too many details in your first email. Make the introduction, and then once the blogger agrees to write the post, provide the detailed information they need.
Follow up, but don't be pushy. Bloggers get a lot of requests to cover products. So if you don't hear from them, follow up once. They might have missed your email. But after that, let it go. They're probably not interested and won't be swayed by incessant follow-up emails.
Provide supporting information when you send your product
Make it easy for bloggers to write about your products by sending information to help them create their posts.
Provide bloggers with:
Press releases. Provide information about your product, mission and brand.
Product specs. Share specific details about your product such as type of material, sizes and dimensions.
Sample descriptions. Help the blogger see how you present your product's benefits and features.
Appropriately sized, professional photos. Offer high-quality images to accompany the blog post, but don't bog down the site with huge files.
Links to your digital platforms. Draw traffic back to all of your web properties.
Offer freebies, not bribes
Sending samples or free products to bloggers will increase your odds of receiving coverage. When the blogger sees your product in person, they can accurately review products and take their own photos.
Many bloggers only write reviews of products they have seen in person, so you can and should send free samples to bloggers.
But make sure it never comes off as a bribe. Your goal should be to provide a resource for their story — not provide a product in exchange for an article.
Offer early access
Another way to get bloggers excited about reviewing your products and build up hype before your products hit the market is by giving bloggers early access to your items before they go on sale to the public.
This has worked for generating reviews for video games. Bloggers feel special for getting early access, which makes them more likely to review your products.
Set your expectations and know the legal rules
It's important to note that there are FTC rules when it comes to endorsing or writing about products on blogs and social media, especially if there is an exchange between the retailer and the blogger.
So, be sure to know the rules and what to expect from bloggers writing about your products.
If there is an exchange of high-value goods or money between you and the blogger, their post will likely feature a note tagging it as a sponsored post. Bloggers must disclose if they received high-value products or payment in exchange for writing a post.

If there is an exchange of low-value goods between you and the blogger, their post will likely feature a note that says the blogger received goods in exchange for the story. Bloggers keep their readers' trust by sharing these details.

The review might not always be positive. When you ask bloggers to feature your product, you will likely not get to dictate the editorial content of the post.

Bloggers also keep their readers' trust by sharing their true views of the products they cover.
Getting reviews from bloggers is just as valuable as getting them from customers.
In fact, it can be even more valuable as it can help you generate awareness for your brand and drive traffic back to your website.
But don't jump into this strategy without a plan. Use these tips to create a strategic process that will generate reviews on the sites that will give the best promotion for your products.
Editor's note: The above content should not be construed as legal or advice. Always consult an attorney regarding your specific legal situation.
Follow these steps to generate more product reviews
Now, you have a strategy for generating reviews. You've learned how to:
Highlight current product reviews.

Make it easy for customers to leave online reviews.

Ask customers to leave product reviews.

Not be afraid to follow up.

Offer an incentive and reward customers who leave reviews.

Respond to bad reviews.

Engage with good reviews.

Ask bloggers to review products.
You now know that generating high-quality reviews requires a fair amount of effort and strategic thinking. But, the energy you invest in encouraging people to leave reviews and asking bloggers to write about your products is well worth it.
It will pay off in the form of greater visibility and customers who are more willing to move purchases through to fruition. So put these strategies to work and start generating more reviews and selling more products today.
This article includes content originally published on the GoDaddy blog by Dan Scalco.
The post Generate reviews — 8 ways to get more product reviews appeared first on GoDaddy Blog.