This post was originally published on Oct. 4, 2018 and was updated on August 31, 2020.
When it comes to marketing, data allows your business to tell its story in the most effective way possible. Google marketing tools help businesses operating in virtually every sector to extract, analyze, and optimize data to make the right marketing decisions.
With technology changing at a lightning-fast pace, business owners and operators need a set of tools that deliver simplicity, as well as promote brands by referring to data.

How to make data-driven decisions using Google marketing tools
Too much data can overwhelm the savviest business owner. Google marketing tools present data in easy to understand terms that you can use to attract the right target audience and then build your loyal customer base.
To help with that goal, we'll be looking at the following:
Insights to make data-driven decisions.
Case study for Google insights.
Two steps for effectively using Google marketing tools.

What are your goals?
Ask questions to reach business goals.

Google marketing tools to help you make better decisions.

Google Analytics.
Google Ads.
Google My Business.
Google Data Studio.
Related: Using Google Analytics and Google Search Console to find out what's bringing people to your website
Insights to make data-driven decisions
In 2005, University of Chicago economist Steven Levitt and New York Times reporter Stephen Dubner wrote a groundbreaking book called Freakonomics. Fast forward 15 years, and the book remains highly relevant because of one trend: using marketing data to make business decisions.
Shortly after the book's release, Levitt emphasized the importance of data for explaining a wide variety of business interactions.
"Data, I think, is one of the most powerful mechanisms for telling stories. I take a huge pile of data and I try to get it to tell stories," he said.
This is where insight comes into play.
Insight is defined as "the capacity to gain an accurate and deep intuitive understanding of a person or thing."
Data and digital insights increase customer counts, which translates into more sales. However, the marketing tools offered by Google do the best job of helping businesses make data-driven decisions based on measuring different metrics and implementing a range of digital strategies.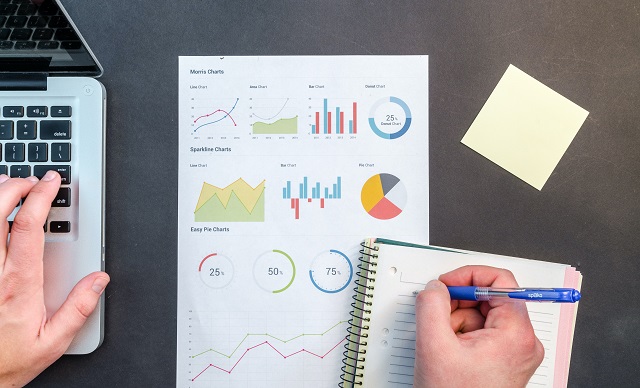 Gaining insight by using Google marketing tools helps business owners and operators make better-educated decisions, as well as tap into creative ideas that lead to trendsetting product discoveries and innovations.
The issue with developing insights is ideas can be difficult to define.
For instance, if you asked 20 entrepreneurs to provide an example of a business insight, chances are good you would receive 20 different explanations.
When Google asks me to deliver a presentation, I let audiences know that insights derive from data, but the data must be new, credible and actionable.
Look at new data as a revolution in business thinking. Data credibility means information has a credible source, such as your customers making online purchases. Actionable data leads to business insights that motivate your customers to take action.
Case study for Google insights
To develop a more accurate understanding of how to discover and optimize the insights you get from using Google marketing tools, let's refer to one of my client's versions of getting the most out of Google insights.
Meghan operates an eyebrow threading spa. She created a website for her business and added a feature that allows her to schedule online appointments. This gives Meghan's customers three options for scheduling an appointment: Online, in-person and by phone.
Although her business is doing relatively well, Meghan knows she could do more by leveraging online marketing tools to gain insight into the stories told by her customers. Like many business owners and operators, Meghan bases many of her decisions on gut instinct.
According to an Inc. article, many business owners and operators make gut instinct-based decisions for their businesses.
"There is no such thing as a purely rational decision. The brain uses a combination of logic and emotion when making decisions of any kind. Going with our gut, however, implies uncertainty and does not guarantee a good outcome."
The most successful entrepreneurs and business owners make some of the toughest decisions based on gut instinct. Many of the decisions made on gut instinct take a lot of guts to make.
Meghan's tendency to rely on her gut instinct has worked out well for her. A good example of Meghan moving forward based on instinct happened when a new competitor entered the local market.
Meghan quickly increased the number of positive online reviews for her business, which gave her business a strong boost because the new competitor had not collected any customer reviews.
Despite her gut instinct generating the motivation to make decisions, Meghan admitted her business could use help from online marketing tools to make more data-driven decisions. Let's look at how Meghan used Google marketing tools to make business decisions based on data.
Two steps for effectively using Google marketing tools
Unlike other types of marketing tools that require several steps to implement, Google has created its powerful line of marketing tools to work after just two steps.
1. What are your goals?
Marketing is full of catchy acronyms, but perhaps no other acronym does a better job of accurately defining goal setting than SMART.
Specific: Details matter

Measurable: Always measure for success

Attainable: Reasonably achievable

Relevant: Makes sense for your business

Timely: Set a realistic deadline
We worked together to define Meghan's first SMART goals, which was to increase online reservations by the end of the month. Meghan came back with a 50 percent goal, which I felt was a bit unrealistic.
Eventually, we agreed to shoot for a 30 percent boost in online reservations. Meghan's SMART goal covered every one of the five letters.
Specific: Increase the number of online reservations

Measurable: 30 percent increase

Attainable: We both agreed 30 percent was realistic

Relevant: Increasing online sales allowed Meghan to move around business resources effectively

Timely: By the end of the month
Related: Be real: Set business development goals you can actually achieve
2. Ask questions to reach business goals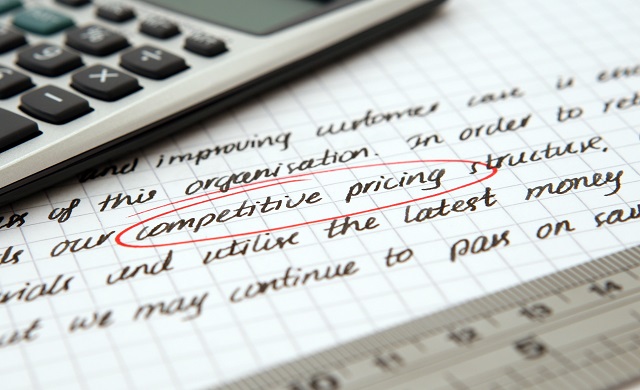 Meghan had plenty of questions to answer for achieving her goal of increasing online reservations by 30 percent. It all came down to questions surrounding her sales funnel, which is the process of reaching, engaging, converting and retaining new customers.
Reach
Who represents Meghan's target audience?

What online traffic source attracts the most website visitors?

Is the business website easy to remember?
Related: What is a domain name? Everything you need to know about domain names.
Engage
Do customers schedule online reservations by using coupons?




How easy is it to find the services offered by the business?

Is Meghan's website mobile friendly?
Related: Using coupons and promotions to help customers dealing with COVID-19
Convert
How simple is it to make an online reservation?

Which calls-to-action (CTA) convert the most customers?

What marketing channels drive the most reservations?
Related: How to create CTAs that drive the right moves
Retain
Who are the loyal customers?

Is there a rewards program?

Is there a timely response to both negative and positive online reviews?
Related: The best tips for responding to online reviews
Google marketing tools to help you make better decisions
Discovering most of the answers to Meghan's business data questions requires the use of a powerful data-driven tool called the Google Marketing Platform (GMP).
As both an analytics tool and a unified advertising platform, GMP offers business owners an incredibly powerful suite of marketing tools that include Analytics 360, Search Ads 369 and Optimize 360.
Along with changes made to AdWords and DoubleClick, the new lineup of Google marketing tools provides business owners and operators with all the features they need to get the word out about their brands.
Every business owner and marketer has one primary goal, which is to collect data that gives them more insight into their target audiences. Starting with Google Analytics, the suite of Google marketing tools makes that happen.
Google Analytics
By now, it should be clear to business owners and marketers that designing and managing a website is no longer an optional feature of doing business. It is one of the first things you put into your business plan.
However, what far too many business operators do not recognize is that there is a tool called Google Analytics that allows you to track and measure the performance of your online presence.
Although it costs money to reap the benefits of the data provided by Google Analytics, the investment is well worth it. You receive data concerning consumer behavior, interests and demographics, as well as data about acquisition channels that include website speed, traffic and real-time activity.
Why should you get started with Google Analytics?
How about receiving the most recent updates and integrations with Search Console and Google Ads. Instead of tracking down pieces of data to fit the data into a complex puzzle, Google Analytics presents all the information you need to process in one convenient online location.
In other words, your business benefits by getting the following insights:
Determine which landing pages engage the most website visitors

Find out the pages that attract website visitors via organic searches

Learn which keywords work for each landing page
As Meghan can confirm, you do not need a Ph.D. to make Google Analytics the cornerstone data-driven tool that helps you make accurate business decisions. Google offers an easy to follow tutorial that educates business owners and operators about Google Analytics.
Google Ads
You might have heard about a powerful promotional tool called AdWords. Well, Google has simply changed the name of the powerful promotional tool, without changing much of its positive attributes.
As one of the optional Google marketing tools, Google Ads helps small business owners and operators compete with much larger companies by integrating marketing campaigns on YouTube, Google Search and mobile apps.
Google Ads incorporates the following proven pricing models:
Pay-per-click (PPA) advertising

Cost-per-thousand vehicle impressions

Cost-per-acquisition (CPA)
Related: How to retarget website visitors with Google Ads
Google My Business
Google My Business does not cost you anything, and the rewards for completing a comprehensive business profile are worth the time it takes to get your business listed in the most powerful online directory.
All you have to do is ensure the contact information for your business remains accurately the same across all online platforms.
Google My Business offers business owners and marketers the chance to describe business operations in detail, as well as upload photographs, informative posts and hours of operation.
To create a Google My Business accounts, you select one of the following verification methods:
Phone

Email

Postcard

Instant verification

Bulk verification for multiple business locations
Every time you search for a business that is registered with Google My Business, you can expect to see the contact information on the right side of the search engine results page (SERP).
In addition to the contact information, you have instant access to the times the business experiences the heaviest foot traffic, along with the questions and answers posted by customers of the business. Potential customers of your business can read the directions to your business, which should increase the number of customers your business experiences at all times of the day.
Related: Business hours changing because of COVID-19? Don't forget to tell Google, Yelp and Facebook
Editor's note: Need some extra help getting up and running with Google My Business and other SEO needs? Let the experts at GoDaddy help!
Google Data Studio
Google Data Studio is a highly visual tool that allows you and your marketing team to locate and understand data much quicker. All you have to do is follow four simple steps to get it running on your dashboard.
Begin your project by linking all of your business data sources into one concise report

Customize business data by selecting themes and layouts

Choose data metrics and apply the metrics into one setting for easy visualization

Share reports with the appropriate departments
The best thing about all the Google marketing tools is that it gave Meghan real-time insights into what she needed to do for rolling out marketing strategies targeting the right base of customers. After she found Google Analytics, Meghan received important insight into what traffic sources generate the most website visitors.
Google Analytics is a powerful tool that, when added to Meghan's website, offers digital analytic tools to analyze data from touchpoints to better understand the customer experience.
The bottom line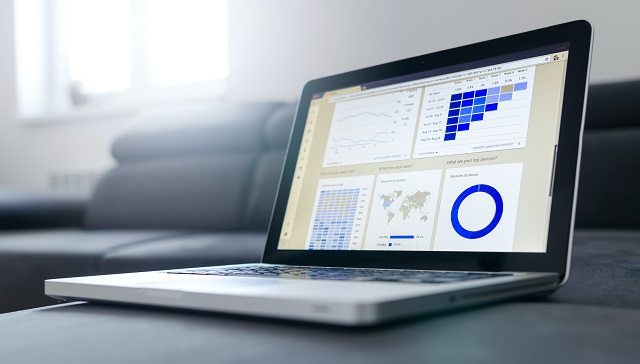 Efficiently collecting and accurately analyzing business data is a potent part of any business model. However, data-driven business owners and operators can be overwhelmed with too much data if they do not learn how to process the data by using Google marketing tools.
With everything going at a breakneck pace into today's business world, it makes both financial and logistical sense to leverage a suite of tools that delivers timely and accurate information.
Set goals, ask questions, and then establish a process that helps you achieve the lofty goals. Be SMART by integrating the suite of tools offered by Google's proven marketing platform.
The post How to make data-driven decisions using Google marketing tools appeared first on GoDaddy Blog.