This article originally published on GoDaddy's OpenWeStand.org website.
There's no doubt about it: Black Friday, Small Business Saturday and Cyber Monday are going to look quite different this year than previous holiday shopping seasons. But, just because shoppers won't be flooding into your physical store doesn't mean you can't take full advantage of your customers' willingness to spend throughout the entire holiday season.
1. Accept things are different this year on Black Friday, Small Business Saturday and Cyber Monday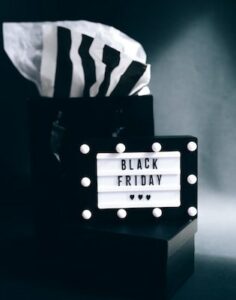 Your first course of action is to unequivocally accept that everything will be different this year. Many stores are still closed for indoor shopping.

And, while many innovative efforts have been implemented thus far (like retailers taking reservations to shop in their store, organizing outdoor pop-up shops, or utilizing one in one out policies to limit crowds) that's not going to cut it for big sale days where demand will be high.
Huge crowds aren't happening. So ask yourself, how will you accommodate shoppers, keep everyone safe, abide by local health ordinances, and still keep your business profitable? COVID-19 hygiene measures are a must. But also, your focus should likely rest with online sales. More on that below.
Related: 10 tactics to adapt your business for social distancing
2. Skip the traditional early morning rush (but start early)
Swinging open the doors early in the morning on Black Friday isn't going to work. People can't line up to shop. Keep the timing relaxed.
In fact, extending the sale period might be a good way to rake in those sales without making it such a timed and high-pressure affair.
If your area allows indoor shopping, host sales for an entire week instead of on just the weekend after Thanksgiving.
3. Utilize curbside pickup and BOPUS
Companies have rapidly expanded their curbside pickup and buy online, pick up in-store (BOPUS) offerings over the past seven months. And, that's definitely something you should be leveraging on Black Friday, Small Business Saturday, Cyber Monday and throughout the entire holiday season.
It should be clear on your website what shipping or pickup options are available for every product. This necessitates an up-to-date stock inventory system as well. If you haven't invested in this infrastructure yet, do it now.
Related: Tips and tricks that make shipping easy for small eCommerce businesses
4. Prep your online presence
On a related note to the above, you need to get your website ready for what is to come as well. As you promote your upcoming sales, double-check to ensure your site's bandwidth can handle an increase in traffic.
Likewise, add any ecommerce features you feel will be beneficial like coupons or abandoned cart plugins.
Additionally, search your business on Google, Yelp and Facebook and see what comes up. Update any necessary items like hours or menu, upload new product photos, and respond to ratings and reviews so your customers can see that you're listening and care about their feedback.
5. Fully embrace online strategies
If you can't have a huge lineup at your physical location, dive headfirst into online marketing right now.
Take out social media ads and conduct full holiday social media campaigns (both organic and paid) on Facebook, Instagram, and Twitter to lead up to and promote your sales.
Invest in email marketing that you can use ahead of Black Friday to entice customers old and new to check out your sales and to keep them engaged throughout the entire season.
6. Stand out in a crowded field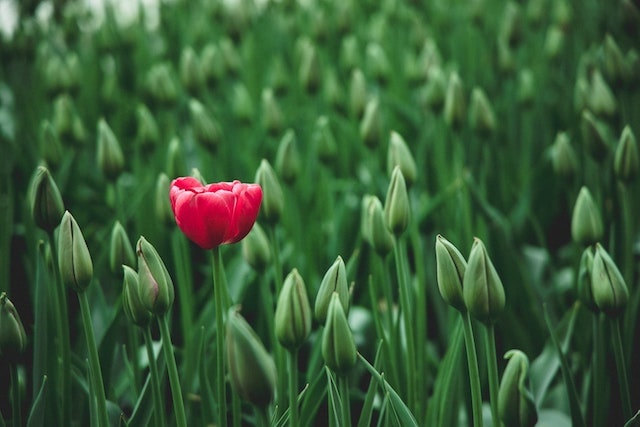 It's not easy, but figuring out a way to break through a significantly more crowded online advertising space than in years past is going to be the key to success here.
It comes down to creativity and taking initiative.
Make Black Friday a big deal but make sure your marketing efforts in November will keep customers coming back to your business throughout the season. Create a fun social campaign that engages followers not just to buy, but to interact on Instagram Stories or Facebook Live.
Provide unique coupons or discounts. You can even do giveaways or special promotions to further attract customers.
Prepare now, reap rewards for the entire 2020 holiday season
This all might sound like a lot and a bit out of your comfort zone if you're used to focusing on in-person sales. But just because Black Friday 2020 is highly unusual doesn't mean it has to be a bust.
Check out these resources on OpenWeStand.org for more guidance and strategies you can use to get through these difficult times.
The post How small businesses can prepare for Black Friday and holiday season 2020 appeared first on GoDaddy Blog.