Blog's Build Credibility Through Visitor Engagement
What is a Blog?
A blog is a discussion or informational website consisting of discrete, often informal diary like text entries which are referred to as posts.  Blogs are written in a style to present their content in almost a conversational way.  

Until 2009, blogs were usually the work of a single individual, occasionally of a small group, and often covered a single subject or topic.  In the 2010s, "multi-author blogs" emerged, these blogs featured the writing of multiple authors and were often professionally edited.   Multiple Author Blog's from newspapers, other media outlets, and many businesses today account for an increasing quantity of blog traffic.
Microblogging is a New Phenomenon
The rise of Twitter and other "microblogging" systems helps integrate MABs and single-author blogs into the news media.  Blog or blogging can also be used as a verb, meaning to maintain or add content to a blog.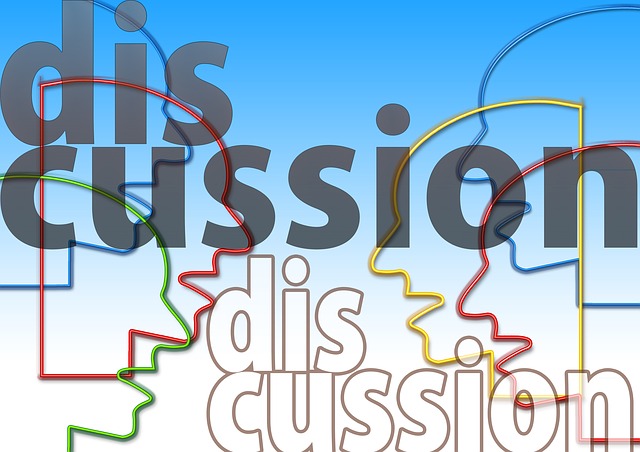 Blogs Provide Forums for Discussion
Many blogs provide commentary and often initiate a discussion on a particular subject or topic, ranging from politics to sports.  Blogs may also function as online diaries, while others function more as online brand advertising for a particular individual or company.  A typical blog may combine text, digital images, and links to other blogs, web pages, and other media related to its topic.
The ability of readers to leave publicly viewable comments, and interact with other commenters, is often an important contribution to the popularity of many blogs.  However, blog owners or authors often moderate and filter online comments to remove hate speech or other offensive content.
Most blogs are primarily textual, although some focus on art, photographs, videos or "vlogs", music, and audio podcasts.  In education, blogs can be used as instructional resources.  These blogs are referred to as edublogs.  Microblogging is another type of blogging, featuring very short posts.
Personal Blogs
A personal blog is an online commentary written by an individual, rather than by a business or other organization.  The majority of personal blogs reach very few readers.  However, some personal blogs become very popular and engage a large audience.
Collaborative Blogs

Collaborative blogs are weblog's where posts are written and published by several authors.  Most collaborative blogs share a single theme, such as politics, advocacy or technology.
Recently we have seen the growing popularity of more collaborative efforts.  These are often set up by established bloggers wishing to pool time and resources.  This is done both to reduce the pressure of maintining a popular website and to attract a larger readership.
Microblogging

 
Microblogging is posting snippets of digital content which could be text, pictures, links, short videos, or other media on the Internet.  Microblogging offers a portable communication mode that feels organic and spontaneous to many users.
The use of microblogs has captured the public imagination, mostly because the short posts are easy to read on the go or when waiting.  Friends use it to keep in touch, business associates use it to coordinate meetings or share useful resources, and celebrities and politicians microblog about concert dates, lectures, book releases, or tour schedules.
A wide and growing range of add-on tools enables sophisticated updates and interaction with other applications.  The resulting profusion of blogs is helping to define new possibilities for this type of communication.  Examples of these include Twitter, Facebook, Tumblr and more.
Corporate and Organizational Blogs 
A blog can be private or public.  Blogs used internally by a business, are called corporate blogs.  Companies use internal corporate blogs to enhance the communication, culture and employee engagement in their  business.
Internal corporate blogs are used to communicate news about company policies or procedures, and to build employee morale.  Companies and other organizations also use external, public blogs for marketing, branding, or public relations.
Blogs for clubs and societies are called club blogs, group blogs, and are typically used to inform members and other interested parties of club and member activities.
Aggregated Blogs
Individuals or organization may aggregate selected feeds on specific topic, product or service and provide combined view for its readers.  This allows readers to concentrate on reading instead of searching for quality on-topic content and managing subscriptions.  
Many of these aggregations are called planets from the name of Planet Software that provides a platform for aggregation, hosting sites usually have planet.subdomain in their domain name.
Blogging is a Digital Content Delivery Strategy
Blogging's Credibility is Often Stretched
The popularity of blogging continues to grow, along with it's increasing commercialization.  Many companies collaborate with bloggers to increase their advertising footprint and engage diverse online communities with their products.
Blogs popularity has resulted in the creation of "fake blogs".  Today companies often create a fictional blog as a marketing tool to promote a product.
Blogging Popularity is Exploding
By 2008, blogging had become so popular that a new blog was created every second of every minute of every hour of every day.  Researchers have actively analyzed the dynamics of how blogs become popular.
There are two ways to measure blog popularity, through citations, or through affiliation.  The basic conclusion from studies of blogs is that while it takes time for a blog to become popular through blogrolls, affiliation through permalinks can boost a blog's popularity quickly.  
Perhaps this is more indicative of popularity and authority than blogrolls, since they denote that people are actually reading the blog's content and deem it valuable or noteworthy in specific cases.