When it comes to driving growth online, small business owners know that simply "being there" isn't enough. They need to get noticed and keep customers' attention — whether that's on social media, a website or in an email. But finding the time and tools to create a standout presence can be a challenge for anyone trying to make their way online.
I'm not a designer.
I don't have enough photos.
It's going to take too much of my time.
Any of these sound familiar? You're not alone.
Beautiful design made easy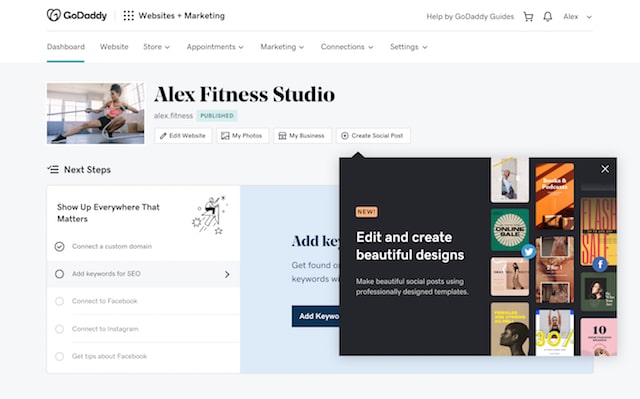 We're excited to announce that Over by GoDaddy, a powerful visual content creator, is now part of our all-in-one website building platform, Websites + Marketing.
With these new features, entrepreneurs and small business owners can easily create effective, eye-catching content to break through online, in all of the places that matter.
Starting from a vast library of hand-curated, professionally designed templates and layouts, anyone can create professional ads, branded content, logos and stunning stories in minutes — no design experience needed.
Creations can easily be used across the top social platforms like Facebook and Google, in email marketing, or even on a website — all managed from the Websites + Marketing dashboard.
We know that busy small business owners need flexibility, whether that's working from their phone on-the-go, or maybe late at night on a laptop. No matter where inspiration strikes, Over features are available and easy to use on both desktop or mobile devices.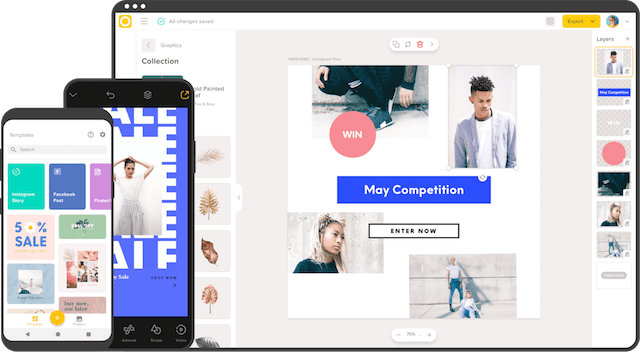 It's never been easier to look professional
So how does it work? Easy!
Choose from our premium templates, all ready for quick customization. Then, start editing with powerful, yet simple tools designed for anyone to be able to use. A constantly updated and carefully selected library of on-trend videos, graphics, and font collections means your audience will never get bored.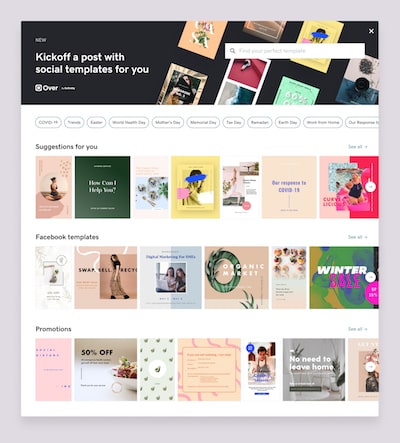 A bit more design-savvy? You won't be disappointed.
Make your creations your own with options like blending and masking tools, and use layers to edit elements.
Brand consistency is easy — no matter who's designing. Create a central resource for all your brand assets. Upload logos and fonts, and save your color palettes for easy access.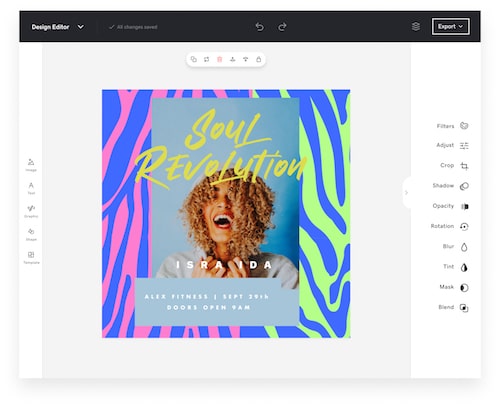 Need more convincing that Over by GoDaddy is here to help? The Over mobile app was recognized by Apple as "Best 2019 App Trend of the Year."
Over by GoDaddy is now available to all Websites + Marketing customers in English markets.
Create amazing content today.
Get started with Websites + Marketing for free.
The post Websites + Marketing: Create eye-catching content with Over by GoDaddy appeared first on GoDaddy Blog.