Marketing your business rarely comes easily. There's always room for improvement and new things to learn. But that doesn't mean that you can't make marketing a little easier on yourself for 2021.
Let's talk about seven ways to make marketing in 2021 easier — including marketing planning, marketing systems and marketing strategies.
Use quarters and sprints to plan your marketing.
Invest in the right tools for the job.
Focus your attention on results.
Make customer service first.
Develop relationships and partnerships.
Press pause on new and shiny.
Build your brand.
Related: 5 marketing lessons from businesses thriving during the COVID-19 pandemic

1. Using quarters and sprints for planning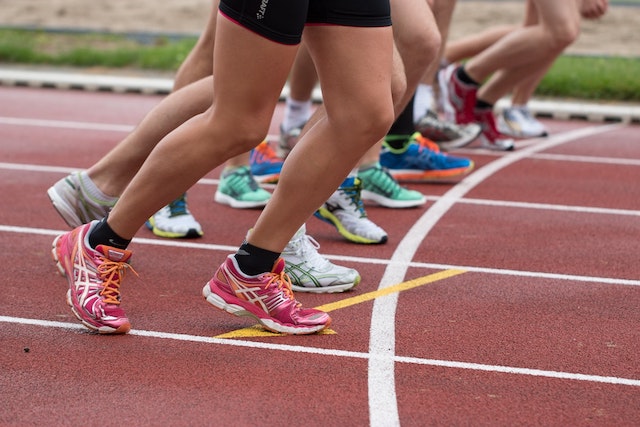 In most cases, when you think about a tactical marketing plan (which campaigns you're going to run, when you're going to run them, what the offers are going to be, and where you're going to run them), people think of planning on an annual basis.
But if 2020 taught us anything, it's that planning too far in advance can be detrimental to your overall success.
The most effective marketing tactical plan is scheduled every quarter and then executed in two six-week sprints.
When you plan quarterly, you get the flexibility to adjust based on your current market conditions.
Whether that's a new product you were inspired to create, a joint-venture that you can take advantage of, or a total market shift (like when restaurants had to go to a fully take-out model in the spring of 2020), quarterly planning keeps you agile.
You execute each quarter in a 6-week sprint. Each of these sprints allows you to focus and do your best work. You can also see what's performing (and what's not) to make incremental improvements.
2. Invest in the right tools for the job
With so many freemium marketing tools in the market, it's easy to minimize your investment in marketing tools.
From email marketing to making graphics to scheduling social media, you can do almost everything the free way.
But those free programs usually aren't without their limits.
For example, the popular social media scheduling tool Later has a free tier that allows you to schedule 30 posts per platform per month. If your strategy has more than one post per day, you'll either have to adjust your strategy to fit within their limitations, manually post, or jump between scheduling tools. You can also upgrade for as little as $15/month to schedule 60 posts per profile. For the price of a take-out burger, you can save yourself headaches every month.
The same is true of email marketing programs, graphic design programs, video hosting — almost any third-party tools you use for your business.
Here are a few things to consider when choosing a platform:
What are your specific needs for the next six months? Does the tool meet those needs, either at its free level or it's introductory paid level?
What are your expected needs for the next two years? Does the tool meet those needs?
How much time are you investing in doing the work manually?
Is there another person on your team who could do the work at a lower cost than the tool?
What advantages does the tool give you for your business?
You'll also want to pick a platform you can stick with, especially when it integrates across your systems, like an email marketing platform. Pick the right platform the first time.
Related: Email automation 101 — 5 steps to automate email marketing
3. Focus on results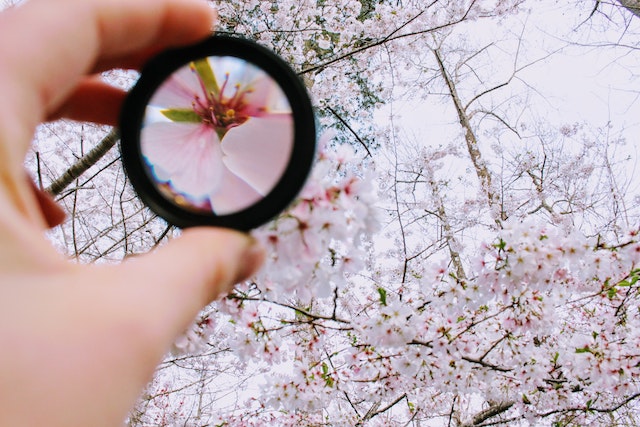 There are aspects of your business that you do just because you always have — things like maintaining your Twitter account or running paper coupons in a local mailer. But take the fresh start of 2020 to evaluate your marketing tactics and identify which are working for you and driving results and which are not.
You'll find what's working for your online business most often by looking at your analytics. Consider your referral traffic sources and what traffic is leading to conversions.
For your offline business, one of the best ways to find out what's working is to ask, "How did you hear about us?" on your customer satisfaction surveys.
If you offer coupons, track unique coupon use by the source to help you measure ROI.
Just as important as the activities that help your business grow are the ones where you are spending time but not getting results.
For these activities, evaluate if they're worth the time and energy you're putting into them. If they're activities that you love doing, then assess how you may be able to help them drive more conversions.
Activities that drive results but aren't in your area of expertise are ideal for outsourcing or delegating.
When you uncover activities that you don't enjoy doing and don't drive results, then discontinue them. (This advice does not apply to legal requirements, including paying taxes. You have to do that, but you can consider outsourcing.)
4. Make customer service first
While 2020 had many people staying home more, wearing masks, and practicing social distancing, the importance of human connection grew.
Customers helped decide which businesses could survive the economic shifts by buying from those businesses that had already gained their trust.
As we move into 2021, continuing to build on that trust will help make your marketing easier.
If your customer service was tested in 2020, strengthen your feedback loops, and improve your response times.
As part of your customer experience, be sure to proactively ask for feedback through an anonymous survey system where the customer can choose to share their contact information.
When your customer service got a gold star, make sure to make that shine. Ask for reviews, especially on your Google My Business

, Yelp, and social media, as appropriate.
These independent third-party reviews help new customers decide to try you while also boosting your SEO rank.
Take it a step further and ask your loyal customers for a testimonial or personal recommendation that you can share in your marketing efforts, including your website, on social media in print ads.
5. Develop relationships and partnerships
Customers aren't the only human connections that are important.
The relationships you have with other business owners can provide benefits beyond just increased sales.
Here are three ways you can work with other businesses to benefit everyone.
Working with other business owners can help your business grow in several ways:
Create a cooperative program (or two!)
One of the most common ways to build relationships with other business owners is to develop a collaborative program or event. Each of the participating businesses brings an area of expertise, product, and audience to the program.
All of your customers who participate in the program experience something new and all of the businesses get new customers.
The types of cooperative programs are endless — from online summits with a deep well of expert speakers to crafters partnering with supply makers to develop and sell DIY kits to restaurants partnering with breweries to do unique meal pairings.
You don't even need to be in the same area to create a great cooperative program!
Develop an advisory board
Most small businesses don't have an official board of directors, leaving owners making all the decisions. But by creating an advisory board for your business, you can leverage others' expertise to help you decide which direction to go.
Advisory board members do not hold an official governance role, nor do they represent shareholders.
Your advisory board should include leaders in your industry as well as thought leaders in adjacent sectors. Start by reviewing your network to see who you already know and trust. You can also ask for introductions to others. You can also be on the advisory board for other businesses.
Identify up-and-coming influencers
Influencer marketing is predicted to be a $15 billion industry by 2022.
It can be pretty expensive to work with top influencers (including celebrities and sports stars), but that doesn't mean you can't take advantage of influencers' power.
Identify up-and-coming influencers in your niche to work with.
If you can start with them early, you may secure coverage for your business for less and develop a long-term relationship that grows as the influencer grows.
6. Press pause on new and shiny
This isn't new or fresh advice for 2021, but that doesn't make it any less valid.
Don't feel like you have to jump on the latest marketing trends and fads just because it's the hot topic on marketing podcasts.
Over the last few years, we've seen many new shiny platforms and tactics that can take a lot of effort to convert to a real ROI for most businesses, including TikTok, Instagram Reels and Pinterest stories.
If you want to try something new, by all means, do!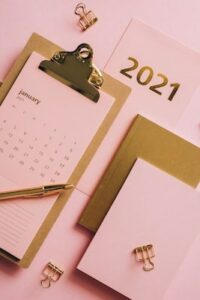 But make sure that your traditional and top-performing marketing programs are stable before you throw your energy into something new. That includes your website and search engine placement and email marketing strategy — two less volatile platforms based on market trends.
Here are four steps to introducing a new marketing tactic to your strategy, whether that's a new platform or just a new tool for that platform:
Define your goals and how you will measure success
How will you know if you should keep putting forward momentum into this tactic? Go beyond just views and engagement to drive ROI or audience acquisition.
Set a timeline for testing
In most cases, you won't know if something will work for you in the first week. Conversely, you don't want to keep doing something for six months if it's not performing well. Most platform tests can range from six weeks to three months.
Understand how it fits with your brand
Not every platform makes sense for every brand. If you run financial services, then it may be hard to create compelling content on TikTok (even if you would be the only brand on the platform). At the same time, most handmade artisans would struggle to find their audience on LinkedIn.
Plan at least five pieces of collateral before you launch
There's nothing worse than hopping on a new platform because you had a clever idea and then realizing you have nothing else to say. Make sure you've got enough content ideas before you start.
Build your brand
After a tumultuous 2020, customers want to work with brands that fit with their values and that they can count on in 2021 and beyond.
How does a customer know about your values? You communicate your values through your brand, which goes far beyond just your logo and color choices.
It includes the tone you use in writing, how you handle customer service, and who you choose to work with.
Now is a great time to revisit your brand and develop a brand guide — even if you've done it before. Consider how things have changed in your business and in your market as a whole to use your brand to connect with your ideal customers.
Having a complete brand guide can make all of your marketing much easier because it allows you to ask (and quickly answer) the question, "Does this fit with my brand?" Share your brand guide with your internal team and any subcontractors and freelancers so they can evaluate their decisions to keep your whole business moving in the same direction.
2020 was one for the history books, whether your business was booming or busting. But with these tips, you can make your marketing easier in 2021 and beyond.
The post Tips to make marketing easier in 2021 appeared first on GoDaddy Blog.