In these uncertain times, standing out in your niche should be a top priority as an online business owner.
COVID-19 has disrupted the way we work and live on a global scale, and while the threat of the pandemic isn't showing any signs of slowing down yet, shoppers are still willing to spend.
In fact, retail studies predicted that online shopping and ecommerce would skyrocket during the holiday season, with a growth of 18.5% expected across North America alone. And, on a global scale, eCommerce sales are likely to reach the $4.9 trillion mark by the end of 2021.

To get your hands on a healthy slice of the online shopping sales pie and ensure your business thrives in the long term, embracing the power of emotive marketing campaigns is the way forward.
Emotive marketing is a potent promotional force that will engage your audience in a way that inspires action while offering true personal value.
If done right, emotive marketing campaigns can help you cut through the noise, boost customer loyalty, and drive more sales.
Let's find out more.
The power of emotive marketing campaigns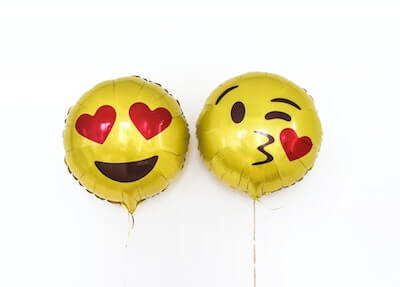 Emotive marketing campaigns are marketing communications that use feelings or specific sentiments to connect with customers on a meaningful level. Emotive marketing can not only boost engagement with your brand but also drive increased sales and loyalty in the process.
Typically, emotive marketing campaigns tap into a single emotion — feelings such as sadness, anger, fear, happiness, elation, excitement, and sometimes even, disgust — to prompt a strong consumer response.
As human beings, we experience a range of emotions every single day, and by targeting a specific emotional response, your campaigns will become more powerful, more personal, and more likely to yield positive, memorable results.
Today's consumers don't go for meaningless, one-size-fits-all salesy messages.
In fact, 63% of people prefer to buy from brands that are seen to have a purpose and really care about what they do.
Emotive marketing campaigns will empower you to share your brand values, create messaging that matters, and create long-lasting bonds with your customers.
Out of 1,400 successful advertising campaigns, brands using completely emotional content performed approximately twice as well as those using functional messaging.
Yes, emotive marketing will turn heads and help make your business a shiny needle in that giant digital haystack.
4 inspirational emotive marketing campaigns
The best way to understand how to create emotive marketing campaigns that encourage a strong response and create meaningful connections with your customers is by exploring the work of others.
Here we look at four emotive marketing campaigns that are nothing short of inspirational — and consider what you can learn from these quite different but equally powerful promotional efforts.
1. Always — #LikeAGirl
To challenge the phrase "like a girl" and its negative connotations, feminine hygiene brand Always set out to transform it from a statement of weakness to one of empowerment with its #LikeAGirl campaign.
#LikeAGirl conjures unmistakable emotions of passion and confidence by using genuine voices to take on the negative associations linked to being female.
Its message and high-energy content inspires positive action, placing social justice at the forefront of the campaign, loud and proud.
This bold approach to emotive marketing has earned Always plenty of engagement across social media channels.
To date, the original video has garnered more than 68 million views (and counting).
This inspirational and hard-hitting campaign is a masterclass in emotional marketing, showcasing Always' values as a brand that cares about equality as well as female empowerment.
Lesson: To create real impact with your emotive marketing campaign, you should consider your main brand values and the emotional response you want to encourage.
Linking the two concepts will ensure your campaign content has direction, gets to the point, and inspires positive action. Our handy guide to content marketing can help you create the right messaging for your campaign.
2. LinkedIn — #InItTogether
If you know your audience and what they need, inspiring an emotional response through your marketing will seem more natural — and generate maximum impact.
To shed itself of its one-track "white collar" brand image, LinkedIn created a powerful and highly emotive multi-channel campaign that attracts a bigger audience while demonstrating its commitment to change.
To earn plenty of engagement, the professional network developed a wide range of content, including television ads, YouTube video content, social media posts, and a valuable series of blog posts.
Aimed at four primary markets — San Francisco, Philadelphia, Los Angeles and Atlanta — the black-and-white, documentary-style campaign content explored the professional lives of incredible everyday people (as well as a few niche or cult legends), showing them in action, doing what they do best.
The campaign's impassioned content struck a real nerve with a wider target audience, transforming LinkedIn's overall brand perception and propelling the network towards a new, more optimistic professional future.
Lesson: If you take the time to understand your audience on a deeper level, you stand a far greater chance of creating a sense of emotion with your campaign content.
To do so, you should work to create buyer personas and conduct customer research.
Related: Build and use your ideal customer profile and personas
3. John Lewis — Man on the Moon
The iconic UK department store John Lewis is loved for its emotionally-charged holiday marketing ads — and its "Man on the Moon" campaign is no exception. In fact, it's one of the brand's most successful efforts to date.
In this emotional marketing campaign, a strong nostalgic hook, a tear-jerking soundtrack, balanced colors, dreamy imagery, and strong storytelling combine to evoke feelings of sadness and empathy that evolve into feelings of festive warmth.
This wildly successful campaign earned John Lewis a 15.8% surge in sales during the 2015 holiday season and is still seen as one of the world's best emotional marketing efforts from a retail brand.
Lesson: To hit the emotional mark and fulfill your campaign goals, focusing on the story is essential. In doing so, you will engage your audience from start to finish, taking them on an emotional journey that is likely to build brand awareness and drive more sales.
Instagram Stories is an excellent way to engage people with a strong narrative, and this practical Insta guide will help you do just that.
4. Heineken — Worlds Apart
When it comes to emotive marketing, sometimes being bold or daring earns the best result, as demonstrated by beer brand Heineken.
Today's consumers care about brands that are transparent and show that they are willing to take on social issues.
Heineken's ground-breaking "Open Your World" campaign conjures feelings that inspire action and hope, creating a deep connection with its audience.
The campaign is based on a real-life experiment that pairs two people from opposite ends of the political spectrum, asking them to work on a series of practical tasks as a team.
After the experience, the two participants were asked to publicly share their thoughts, feelings and views with the beer brand, using Facebook as the primary vessel for the campaign. And the results are quite incredible.
This forward-thinking campaign shows that human understanding can overcome political differences, building a real sense of community in the process. "Open Your World" earned more than 3 million video views and 50,000 shares in its initial month.
A testament to the power of emotive marketing.
Lesson: Don't be afraid to be bold and tackle current issues. As long as you have a solid concept and address the issue respectfully, aiming to elicit positive emotions, you will stand out from the crowd and attract more long-term customers to your business.
Final thoughts
"I've learned that people will forget what you said, people will forget what you did, but people will never forget how you made them feel." –Maya Angelou, poet
Emotive marketing campaigns can be a powerful tool to help lead your customer to your products and service in a way that encourages loyalty while boosting your brand awareness in a time when the competition is fierce.
Take inspiration from these four incredible campaigns and you will enjoy emotional marketing success.
To help broaden your online reach and capture more customers with your emotive marketing campaigns, you should aim to publish your business on a mix of popular online directories.
And if you're looking to get the most from your promotional efforts, check out GoDaddy's digital marketing suite.
The post 4 emotive marketing campaigns that cut through the noise appeared first on GoDaddy Blog.