A landing page is the first page a visitor sees on a website. When you set up your Facebook ad or AdWords campaign or share that Instagram post, your landing page is the first point of contact after your marketing piece. So, every business could benefit from a few landing page tips.
The challenge is that when visitors arrive at your landing page, you have about seven seconds to convince them to stay. So how do you keep their attention and stop them from leaving?
Building a landing page that converts visitors to sales and leads is a three-part journey that includes pre-launch, design and post-launch. This article will dive into each phase of building a landing page and will break down the key steps to take within each phase.

After examining each landing page phase's elements, we'll conclude with some final thoughts from experts.
Let's get started.
Pre-launch: Before building your landing page
There are important questions to ask yourself before creating a landing page. These questions will help you add structure to your campaign and determine when you're ready to launch.
Here are eight key items to address in creating a landing page strategy:
Know the goal.
Identify your target customer.
Create an offer.
Pick a landing page type.
Write an engaging headline.
Create compelling copy.
Build a promotion plan.
Initiate a follow-up sequence.
Related: 9 elements of an effective sales landing page
1. Know the goal
Why are you creating a landing page? What are you looking to get from it?
The conversion goal of your landing page should be something that benefits your business. More often than not, people who create landing pages are trying to generate leads.
So, are you looking to make sales on a new product/service? Do you want to generate email leads for your newsletter? Get more millennial blog subscribers? The more precisely you can answer this question, the more your campaign will benefit.
2. Identify your target customer
To have a solid foundation for your landing page, you need to identify your ideal customer and create a landing page around their needs. You can start by taking a look at your current customers.
Make sure to be specific about your target market's demographics. If you're running ads around your landing page, these demographics will help you put those together as well.
Here are five standard demographics about your target market you should identify:
Gender

Age

Location

Occupation

Income level
Once you figure out who your target market is, you'll be able to market your offer more effectively.
3. Create an offer
Once you define your conversion goal and your target market, you can move onto what the offer on your page is. There should always be an offer. If there's not, how does this page benefit your business?
Asking yourself your conversion goal will help you figure out what exactly you're going to offer. You may already know what offer will complement both your conversion goal and your target market.
Here is a short list of some common offers that might work well for your landing page:
Limited-time deal

Webinar or event registration

Ebook download

Free course

Consultation service

Pre-launch signup
Ultimately, there is an infinite number of offers you can feature on your landing page. Your conversion goal and target market should point you in the right direction to what both you and your potential leads are looking for.
4. Pick a landing page type
Now that you know what your offer is, what type of landing page are you going to use for it?
There are several different terminologies around landing page types. Sales pages, squeeze pages and signup pages are the basics.
However, a few are always neglected, and while not strictly a landing page, upsell pages, thank you pages and checkout pages fall into the same category as landing pages. But to keep it simple, let's stick with two types of general landing pages:
Lead-generation landing pages

Click-through landing pages
Lead-generation landing pages: These pages feature a form or CTA, as the main goal is to get contact information out of visitors, so they become leads). The form usually contains several fields and a call-to-action button.
Example of a lead-generation landing page.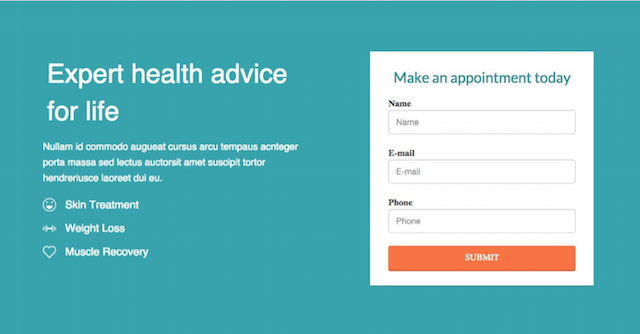 Click-through landing pages: These landing pages warm up visitors for a sale and often have a "learn more" or "contact us" button. This click-through landing page often leads to another page with more information about the offer.
Example of a click-through landing page.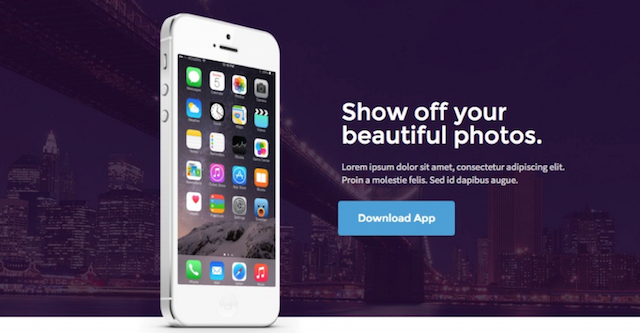 You'll have to figure out which works best for your offer.
5. Write an engaging headline
Headlines need to captivate your landing page visitors so that they stay on the page. What words can you use to grab their attention? A popular study by Copyblogger suggests that while eight out of 10 users will read your headline copy, only two out of 10 will read the rest of your page. A good practice is to include one of the main benefits of your offer or the primary selling point of your product/service in your headline.
Tip: If you're creating online ads for your landing page, make sure the keywords in the ad are included in the headline.
6. Create compelling copy
Is your copy strong enough to get a visitor to take action? And, just as importantly, have you proofread your landing page copy? Grammatical errors can convey carelessness and unprofessionalism. They also have been known to decrease conversions! It's best to get another person to look over your copy. It's normal for people to miss grammatical errors in their own copy.
Suppose you're looking to have your landing pages optimized for search engines (which it's likely you are). You can use Google's (free) Keyword Planner to find out which words and phrases related to your industry users commonly search. You can then use these words and phrases on your landing page to make it better optimized for search.
7. Build a promotion plan
How are people getting to your landing page? Most people create landing pages for their online advertising traffic to "land" on. Most commonly, landing pages are used alongside Google AdWords campaigns.
Google AdWords campaigns are often the most effective way to promote an offer, but they require either a level of understanding to use them effectively—or someone to outsource the work to.
So how and where will you be promoting your landing page? What is your budget? You can always use a few different channels. Some people prefer to send them out to their email list, fans and followers, or use a different platform for ads such as Twitter or Facebook. Ultimately, it's imperative to have a solid distribution goal for your landing page to maximize its reach.
8. Initiate a follow-up sequence
What do you want your visitor to do next? Always build a follow-up page. This is what will separate you from the landing pages of competitors.
When building a follow-up sequence, consider the conversion journey that the customer or visitor is on. It might just be one extra page confirming their submission, but a follow-up sequence may extend to an email automation campaign as well.
A thank you page should accompany a lead generation page. An upsell page can complement a sales or checkout page. Think through the whole customer journey and build a follow-up sequence that supports your objective.
Hopefully, these pre-launch checklist items have prompted you to better understand the strategy behind creating a landing page that produces results. Now, let's get to the fun part: the landing page creation phase.
Landing page design: creating your landing page
What should be on a landing page? Here is a checklist of landing page tips to use as you start design:
Use white space as a design element.
Add lines and backgrounds to break up sections.
Stick to one core call-to-action.
Draw attention to calls-to-action on a page.
Put a call-to-action above the fold.
Promote benefits over features.
Add photos that show the product or service in use.
Feature customer testimonials.
Don't forget about mobile.
Related: How to ask for testimonials and reviews from your clients
1. Use white space as a design element
Before we dive into talking about copy and graphics, let's look at one of the most important elements on a product landing page — white space. White space is the empty gap between words, paragraphs, graphics, photos and buttons on a page.
This "non-design" design element is important to break up clutter and tell the eye where to go.
Use it to cut up page sections and big blocks of text to make landing pages more concise and clear.
2. Add lines and backgrounds to break up sections
Just as you should use white space to break up blocks of information on your product landing pages, use lines and backgrounds to do the same. Break up your content into sections. Use different color backgrounds and clean lines to divide areas and show sections as separate groups of ideas.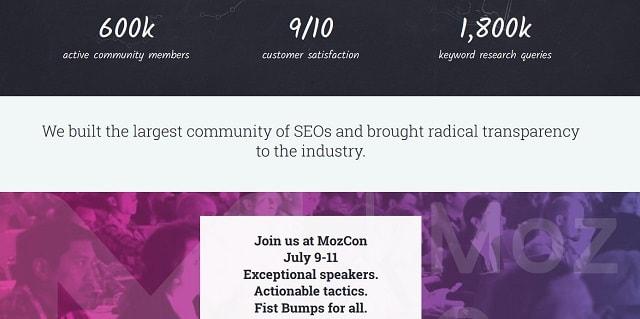 3. Stick to one core call-to-action
While creating a landing page, it may be tempting to use the content to tell the reader to do multiple things.
Avoid the temptation.
Give one core purpose to each landing page, and guide readers to take that next step through clear calls-to-action (CTAs). Otherwise, you might confuse audiences about what to do next or guide them down another path that doesn't lead to a purchase.
4. Draw attention to calls-to-action on a page
Once you identify the core call-to-action for a page, make it extremely clear to audiences. Use all of the copy and design elements to point to that call-to-action. Be straightforward in your copywriting, and directly tell audiences what they should do next (such as click, sign up, download, call, etc.).
If you have a lengthy product landing page, feature the call-to-action in multiple places and call attention to the CTA using colorful and large buttons and graphics that draw in the eye.
5. Put a call-to-action above the fold
When something on a website is "above the fold," it's visible before the user scrolls. Audiences can see it as soon as they land on the website.
Your core call-to-action should appear in this placement above the fold.
While you might need to use the content on your landing page to convince audiences to take the next step and become a buyer, that doesn't mean you can't let them know what to do early on. Open your page by explaining what they need to do and use the rest of the copy to explain why.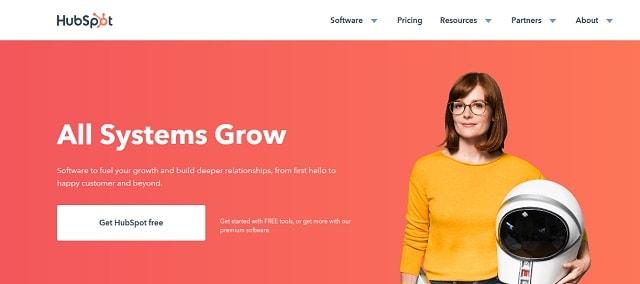 6. Promote benefits over features
As you write sales copy for your product page, always keep the customer in mind. Write copy that the customer will find useful. That means focusing on the benefits of a product rather than the features of a product.
Lead with benefits and then explain the features.
7. Add photos that show the product or service in use
When creating landing pages to sell online, add content that helps audiences visualize the use of the product or service. Include photos that show the offering in context. For example, show a customer using a physical product or present a screenshot of software on a computer screen.
An image of a customer enjoying the product is more powerful than a basic photo of the product.
Also, seeing software on the screen rather than just a package with the name on the box helps a digital product seem more real and tangible.
8. Feature customer testimonials
When online shoppers decide whether or not to make a purchase, they often look to social proof or reviews to help them make their final decision. An effective way to guide audiences to take the next step toward purchase is by showing customer testimonials or reviews on your product landing pages.
Include quotes of positive statements from previous customers, and use design elements that make the reviews stand out. When possible, include the customer's name and photo and add design elements around the testimonial to make it stand out.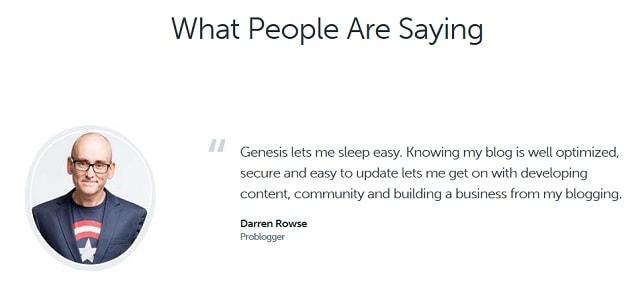 9. Don't forget about mobile
When designing product landing pages, you will more than likely be sitting behind a desktop computer. So it can be easy to focus on the layout and design for a desktop screen. But more often than not, users are viewing websites from mobile devices. They might not see the landing page the exact way you laid it out for a desktop view.
As you design a landing page, you must always think about the many versions of your site and design it to look good across various screen sizes.
Use these tips to create landing pages that get your message across and convince customers to take action and buy. But remember that your work doesn't end once you create one landing page to promote your product. To get the most out of your product landing pages, press "Publish" and enter the third phase of landing page development: post-launch.
Post-launch: After you've built your landing page
Sales and leads. That's about it.
The last phase of developing a landing page is post-launch. Post-launch requires you to take the next steps of improving your landing pages based on learnings and customer insights.
There are six key ways to improve sales and leads from landing pages after launch:
Analyze key performance indicators (KPIs).

Make your marketing and sales work together.

Use A/B testing.

Improve your Quality Score.

Manage your budget.

Continue to improve.
Related: 7 ways to use Excel to keep track of your KPIs
1. Analyze key performance indicators (KPIs)
Businesses want more traffic, leads and sales. Frankly, many businesses just want more revenue and don't care about any other marketing metric.
But, there are multiple metrics that you need to be tracking for each landing page:
Views/visits

Conversions

Conversion rate

Increased average transactions

Increase leads
Depending on if you're creating a landing page from scratch or using a landing page tool, the way you track the results of your campaign will vary. But landing pages can help with all of these metrics. Marketers can analyze these metrics on an ongoing basis during a campaign to ensure a landing page supports the objective.
2. Make your marketing and sales work together
Marketing works to get the eyeballs, and sales close the deal.
While it's true that the landing page gets the first action, the sales team needs to be ready to initiate contact with leads as they come in.
Timing is everything when closing a deal. Make sure the sales team is receiving contact form submissions and knows how to track leads in a universally accessible CRM.
3. Use A/B testing
When someone arrives at your landing page, you have limited time to catch their attention. How can you give a customer what they want?
Use A/B testing to try different versions of the page to see which is better at hooking and converting audiences. A/B testing compares two versions of a landing page to see which version is more successful.
This approach will help you continue to improve the copy and visuals on your page to create the most effective, highest converting product landing pages.
4. Improve your Quality Score
Google Ads produce a Quality Score for advertisers. While Quality Score estimates the quality of ads and keywords, the score also estimates your landing pages' quality.
Quality Score is significant because a higher score can lead to lower prices and better ad positions. When calculating the score, Google considers factors such as how well your landing page content matches a person's search term and how easy it is for people to navigate your page.
If you have a low Quality Score, you may want to rethink your promotion strategy or landing page experience. Check your Quality Score often, and work during the post-launch phase to improve the score to improve your conversions.
5. Manage your budget
Managing a budget can sometimes be overlooked when executing a promotion plan. Most experienced marketers have felt that deflated feeling of going "over" budget on an advertising campaign and having to either stomach the loss or scale back the campaign.
Landing pages need consistent data and a steady flow of traffic to be successful.
The budget can help keep the engine of a campaign running.
Set up daily limits on paid ad campaigns to make sure your campaigns don't blow the budget.
6. Continue to improve
There's no perfect formula for creating a high-converting landing page. Success often depends on multiple factors such as audience, offer and funnels to product landing pages.
Continue to improve. Identify the distinctions in the data, and implement intended improvements.
Even with no exact recipe for success, these best practices for designing and developing landing pages can increase conversion rates and sell more products.
Final thoughts from the experts: 10 landing page tips from marketing professionals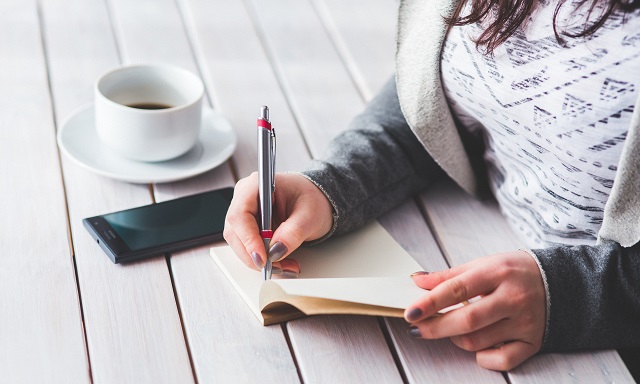 The three-phase approach above is an excellent guide to building and developing an effective landing page. But what about the hacks, secrets and tips that experts actually practice when launching their landing pages?
We asked a community of small business owners and marketing managers for their answers to the question, "What is your best tip on creating a landing page that converts?" Here are their best tips for creating a compelling landing page that converts to sales and leads.
Home pages aren't the answer
More than 44% of clicks are directed toward a company's home page — which isn't a good idea. Typically home pages are filled with information, menu options and multiple offerings. While your home page might be beautiful, it can lead to confusion and even frustration. If a visitor doesn't find what they need instantly, they'll bounce.
– Brett Farmiloe, Markitors
Increase consumer confidence
To make an effective landing page that converts, you must have a balance of visually appealing images, informative text and a compelling call-to-action. Often, users are finding your page after typing in a precise search query.
If the copy on your page doesn't satisfy their search and the images don't support your claims, chances are the user will bounce.
At the end of the day, the best tip is to create a page that would make you confident in buying the product or submitting a contact form.
– Liz Riggleman, Arrow Lift
Develop a device strategy
Ensuring pages are both desktop- and mobile-friendly is a top priority when creating new landing pages. Using the data in Google Analytics, I know a ton of users browse my site on their mobile devices, so I need to make sure that they can navigate the site seamlessly and check out without having to switch to their computer.
– Vanessa Molica, The Lash Professional
Ensure your core values are communicated
To ensure your landing page converts, it must communicate your core values and showcase your expertise in your industry. As a physician, patients want to know that I am a healthcare expert, not a great salesman. We want patients to know they can trust us, which is why every page on our website communicates both our knowledge on the subject and our core values.
– Matthew Hammond MD, Carrot Eye Center
Use simple contact forms to convert
On a landing page, there should always be a place for some kind of contact form to convert a visitor to a lead. The question stands, though, how much information do you really need from people?
In general, the fewer items you require on your form, the higher the conversion rate! You don't want to create too much work for your visitor to contact you. Only collect the information you really need, make the form as simple as possible and viola! You are now collecting information from qualified leads.
– Kenna Hamm, Texas Adoption Center
Keep it simple
Simple, concise messages that clearly explain your value proposition work best. People want to know what you do uniquely well in the fewest words possible.
– Jonathan Cohen, Generated Materials Recovery
Use video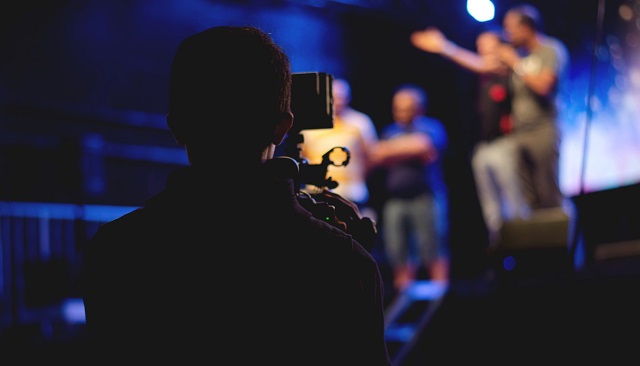 Use a sales pitch video above the fold of your landing page. Since potential customers don't have time to read your entire landing page copy, make sure to create a persuasive video that sells your product or service and place it toward the top of the page so everyone sees it. In addition, it is a good idea to keep your video under two minutes in length as potential users have limited attention spans.
– Craig Rosen, InterviewFocus
Use landing page software
When running pay-per-click marketing campaigns, consider using a landing page software like Unbounce that A/B tests everything from the copy on a page to the button color on a contact form. Continuous testing on a landing page is necessary to arrive at an optimal conversion rate.
– Carey Wilbur, Charter Capital
Optimize for SEO
If your landing page can't be found on search engines for people actively searching for answers to a problem your product or service could solve, then the landing page will never result in conversions.
The first step to creating a successful landing page is to optimize the page for SEO.
Increase the chances that your landing page appears on the search engine results pages (SERPs) using targeted keywords in the URL, headline and text on the page. SEO efforts will always assist in page conversions.
– Henry Babichenko, Stomadent Dental Lab
Optimize for mobile
Based on information from Statista, mobile traffic accounts for about 50% of web traffic worldwide. Knowing that half of the people viewing the page will be doing so on their mobile device is important to build a better landing page! Make sure your page is mobile-friendly and can be viewed easily and conveniently from a phone. If buttons don't work, images are too big on the page or it's hard to find the information you are looking for, the page will not convert!
– Chris Dunkin, Portable Air
Creating an effective landing page is easier than you think. You don't need to create a new page on your website every time because a one-off landing page works great. GoDaddy and other sites offer easy-to-use landing page templates.
Use these landing page tips to get started on a campaign and increase your sales and leads.
This article includes content originally published on the GoDaddy blog by the following authors: Mike Killen, Amanda Larson, Raubi Marie Perilli and Cara Tarbaj.
The post 33 landing page tips — How to build the best landing page appeared first on GoDaddy Blog.