They say you can't have too much of a good thing. But when you have excess inventory that you can't seem to sell, you'll probably beg to differ.
One of the most important (and challenging) duties of small business ownership is effectively managing inventory. Managing inventory is a delicate balancing act. You want enough inventory to fulfill all of your orders but not so much that you can't sell it all.

On the other hand, data science-based inventory forecasting techniques may save 10-20% on inventory costs every year, even if you operate on a purely make-to-order model.
Properly managing inventory is one key to small business success, evidenced by the fact that companies with low inventory and high turnover outperform those with high inventory and low turnover.
When you're stuck with a sudden surplus and can't seem to sell it, it's concerning. As such, we've put together a guide to help you navigate excess inventory to ensure it doesn't become a financial drain on your business.
Related: Inventory management 101
What is excess inventory?
First, let's define what excess inventory actually is. Inventory refers to the goods and materials that a company owns that it must sell to customers. If said inventory isn't sold quickly, it depreciates and loses value.
Excess inventory refers to inventory which is at the end of its product life cycle.
It's been sitting on the shelf or in the warehouse long enough that you no longer expect to sell it. It's often referred to as deadstock, and business owners will strike it from the company's books.
Generally, the issue of excess inventory occurs when the amount of product you have exceeds demand. In that case, you're left with a whole lot of something that you already paid for that nobody wants to buy. And you also have to pay to keep it somewhere, which prevents you from replacing the excess inventory with new, more in-demand inventory.
Too much inventory often translates to a loss of revenue.
Why might you have excess inventory?
You may have excess inventory for a number of reasons, both within and beyond your control.
Some of the most common reasons that you can control include:
Failing to forecast expected demand and sales: Overestimating the market's demand for a certain product will ensure you have too much of it.
Overreacting to demand changes: Fads and trends happen, which can lead to a rash of orders for your products. However, overreacting to these demand shifts by doubling or tripling your typical manufacturing order can lead to a big problem when the fad ends.
Reducing quality to meet demand: If you accelerate the production process to meet increased demand, you may put out subpar products. As a result, you may see more canceled or returned orders. What's worse than excess inventory? Excess inventory that is too low-quality to resell anywhere.
Business pivots: Pivoting your business towards selling one product more aggressively may result in excess inventory of another product. That's fine, as long as you have a plan to sell that excess inventory.
Poor inventory management system: Making transactions, purchasing and ordering products, and processing sales are all part of an inventory management system. Poor coordination between sales, purchasing, and operations teams may lead to mistakes. When you have a poor tracking system, you're more likely to order too much of a product.
Editor's note: GoDaddy's Websites + Marketing Ecommerce makes it easy to sync and track your inventory in just a few clicks.
You may also end up with excess inventory for a number of reasons you can't control. A couple of common reasons are:
Economic fluctuations: When the market dips, like during the 2008 financial crisis or the coronavirus pandemic, people's needs and demands can change abruptly. Disposable income dries up and, unless you sell something truly essential, you may find that you can't sell nearly as much inventory as you need.
Weather changes: When a hurricane or blizzard is coming, people stock up on a few key items and limit their spending elsewhere. Extreme weather breeds extreme demand, which means there may be less demand for your products for a week, a month, or longer.
10 strategies to sell excess inventory
There are many ways to find yourself with excess inventory. When that happens, it's important to find a way to offload it to avoid it becoming dead weight on your business. Fortunately, there are a number of ways to do that.
Now it's time to break down the best ways to get rid of all that excess inventory. Here are the 10 best strategies for turning it into real cash flow.
1. Sell online
First and foremost, if you aren't already selling your products online, having excess inventory is a great motivator to set up an online store.
Just because there's insufficient demand in your local market, that doesn't mean there isn't demand elsewhere. Setting up an online store lets you reach a broader audience, improving your chances of selling that excess inventory.
Consider building a branded store with GoDaddy's Online Store or Etsy that you can use to easily process sales. Alternatively, you may prefer to sell your products on third-party platforms like Amazon or eBay.
If your product truly sells better locally, try using a location-based platform like OfferUp to attract more local traffic.
Or, if you need a more robust solution, WordPress has comprehensive ecommerce tools as well.
Opening an account with any of these platforms is simple and will give you a way to sell your excess inventory at competitive prices.
Related: 6 WordPress inventory plugins to help you manage your stock with ease
2. Offer sales
When you walk by a store on the street with a sign in the window that says "50% off sale," are you more or less likely to go inside?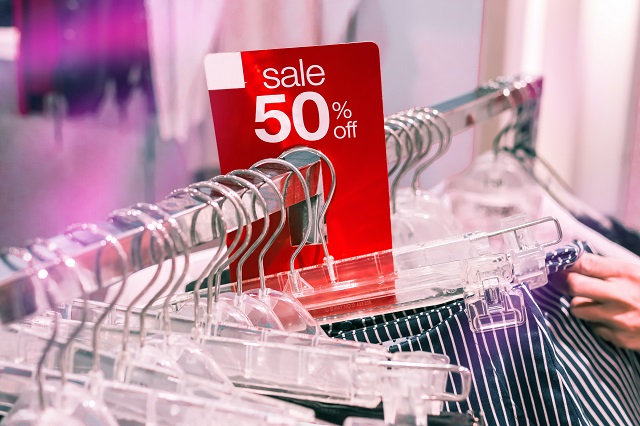 Nobody says you have to tell customers you're marking these items down because people just aren't buying them. Offering steep discounts lets you attract new customers and sell your overstocked inventory at decent prices. Your margins will be slimmer, but it's preferable to having unsold items just sitting around.
You should have a strategic approach when it comes to sales, however. Don't have a sale just to sell your excess inventory of a single product. Get creative with your promotional messaging. Here are some of the most effective types of sales:
Clearance: Clearance sales are, well, basically excess inventory sales. However, to customers, they're a great opportunity to get great discounts on goods they may not have noticed or been able to afford before. You can run these a few times throughout the year.
Seasonal: Different products sell better at different times of the year. For instance, a ski shop is likely to experience a downturn in sales in April, which is all the more reason to hold a seasonal sale. Hosting a sale is a great way to avoid generating excess inventory going into slow months.
Flash sale: These sales have a psychological effect. Notify your customers via email, mail, signs in your store, or any other marketing method you use that you will have a one-day-only sale. Customers sense the urgency and will come in ready to spend on discounted goods.
Offering discounts on a regular basis is a good way to keep people coming in and buying inventory that is at risk of going out of season or reaching the end of its product life cycle. This strategy may not work for very high-end merchandise where margins are slim, but it's a good way to ensure you get something for inventory that risks depreciating drastically.
Related: 10 ways to sell old inventory in your clothing store
3. Bulk discounts
When you buy products wholesale, you receive a volume discount. Why not offer the same to your customers? If you have a significant excess inventory problem, incentivize customers to buy multiple units for a great price.
A BOGO (buy one, get one) sale is great, but consider going further or getting more creative. For instance, offer progressive discounts where buyers get 30% off if they buy three units, 40% if they buy four, or 50% if they buy five or more.
Bulk discounts may encourage customers to buy more than they planned to, trimming down your excess inventory.
4. Give products extra exposure
This is mostly a strategy for retail stores but you may be able to find a way to implement it even if you're not running a retail store.
Retail expert Christine Guillot suggests double or triple-exposing your merchandise. She says surfacing the same product in multiple places in your store gives it a greater opportunity to turn somebody's head.
Using retail analytics, you'll understand how traffic generally flows in your store, giving you an opportunity to present excess inventory items in multiple, high-trafficked areas of the store.
Sometimes, selling more of something is just a matter of making sure people can't overlook it.
5. Product bundling
If one product isn't moving, try pairing it with one that people can't stop buying. According to a study by Software Advice, 90% of merchants use bundling as a technique to sell more of a certain product.
If you can, group certain complementary products together in your store and offer them at a slightly lower price than if they were purchased separately. That way, you can sell slow-moving products without taking a hit on the profits.
For instance, if surge protectors are one of your most popular items, but you can't seem to sell your travel adapters, bundle them together for a special price.
You don't have to bundle your excess inventory with complementary products, however. Sometimes, simply seeing a bargain is enough to get somebody to purchase. Offering a slow-moving product as a discounted upsell to anyone who is already making a purchase may get a few bites.
6. Remarketing
If nothing seems to be working, it's time to re-examine your marketing strategy. Whether you're selling online or in a brick-and-mortar store, consider some of the following tips:
Use new keywords in product titles and descriptions.
Take new pictures, showing people actually using your product or using it in different contexts.
Change the product's placement in your store or online.
If these changes help reduce your excess inventory, then consider altering your marketing strategy across the board to create a cohesive new brand.
Related: 5 smart and affordable digital marketing strategies to grow your venture
7. Liquidation
When you can't seem to get customers to buy any excess inventory, there's still another option. You can always sell goods via liquidation.
Services like Liquidation.com or BoxFox are B2B bulk marketplaces where companies sell excess goods to other companies. Inventory liquidators will buy all types of inventory, from clothing to cleaning supplies.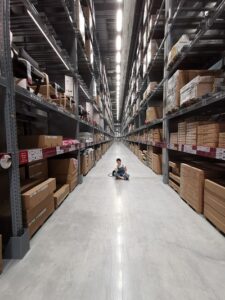 Using inventory liquidators is an easy way to get some cash for your excess inventory, even if it's not the full price you were hoping for. More importantly, it gets the inventory off your shelves or out of your storage spaces. It's by far the fastest and easiest way to free up your space and get an immediate infusion of capital but it is not the most profitable way.
Before you put your inventory up for auction, make sure you've done your research.
First, know the value of your merchandise and understand what is and is not an acceptable sale price. Also, most buyers aren't going to pick up the inventory after liquidation so consider the cost of shipping or delivering inventory to a buyer. Finally, liquidating inventory may come with a hit to your brand. Customers are suspicious of businesses that are willing to part with inventory for such steep discounts.
Alternative offloading methods
The previous strategies are all designed to earn as much bang for your buck on excess inventory. The following, however, are good last-ditch measures if you can't turn your inventory into cash flow.
8. Donate for a tax write-off
One of the most effective and savvy ways to clear excess inventory is by donating it. By donating inventory, incorporated businesses can earn a federal income tax deduction, avoid liquidation complications, clear out storage space, and do some good for the community.
The National Association for the Exchange of Industrial Resources takes donations of new, overstock, or discontinued products and redistributes them to schools and nonprofits across the country.
9. Run giveaways
A good way to "keep it in the family" so to speak is by giving away your excess products to customers. Rather than sell the products, giveaways are a good way to incentivize customers to keep coming back.
You can run a promotion where every 15th customer who buys something gets a free product. For higher-priced inventory, you may invite customers to enter a raffle with their email address or phone number, allowing you to build your marketing lists and clear out some inventory at the same time.
Another option is to give away excess products to influencers or thought leaders in your industry. They may be willing to review or simply use your product, giving you some free advertising.
10. Repackage as rewards or incentives
Some products have a shorter shelf-life than others. Things like flowers, fruit baskets, or other perishable items make great rewards for customers.
Using these products as rewards for long-time customers is a great way to keep them loyal and coming back to the store.
Similarly, you may use them as incentives to attract new customers. For instance, offering something as a gift when a customer brings a new client or customer into the business is a good way to turn that excess inventory into something valuable.
The bottom line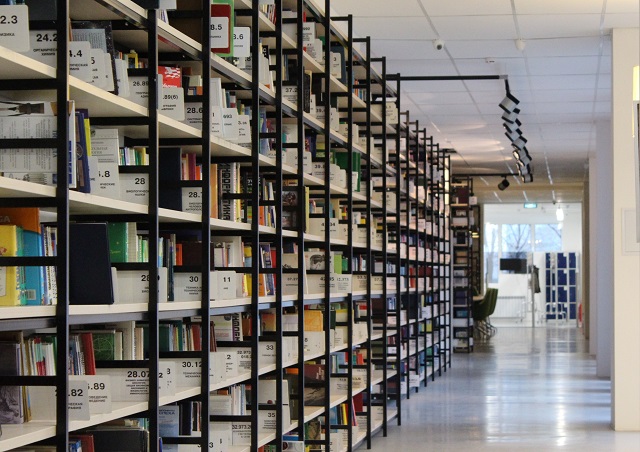 Excess inventory happens. Just about every business will be forced to deal with it — and how to get rid of it without taking a financial hit — at some point. Simply keeping it becomes a drain on your business.
You should be strategic and creative with how you try to sell that inventory to customers. But, ultimately, if it becomes clear you can't sell it, there are still productive ways to put it to use.
The post 10 strategies to sell excess inventory appeared first on GoDaddy Blog.