This post was originally published on Sept. 19, 2018, and was updated on Dec. 9, 2020.
If you want your business to get ahead in the competitive ecommerce landscape, you might want to offer free shipping. Pricing changes, partnerships, and promotions are just a few of the ways you may be able to offer free shipping without harming your bottom line. Particularly since the start of COVID-19, it's important to consider how you can offer free shipping as a strategy to grow your sales. Keep reading to learn more.
Related: What you need to know about shipping for small business
Offer free shipping by adding it to your base price
While some sellers add a credit card fee on card sales, most businesses accept credit card processing as a cost of doing business. Those transaction fees of 2 percent to 3 percent of each sale are unavoidable to online businesses.
After the major shifts in shopping habits brought about by COVID-19, businesses need to think of shipping costs in the same way. We live in an on-demand economy where you can order countless products with an app on your phone and have them delivered in two hours or less. Amazon, Walmart, Target, and other online retailers have made free shipping the norm.
The easiest way to add free shipping without losing a dime of profit is to build shipping into your product cost.
That is exactly what every other business that offers free shipping does. For example, if you sell a $50 product and the average shipping cost is $7, you can just charge $57 for the product and offer free shipping.
Related: 8 ways to save on shipping rates for online orders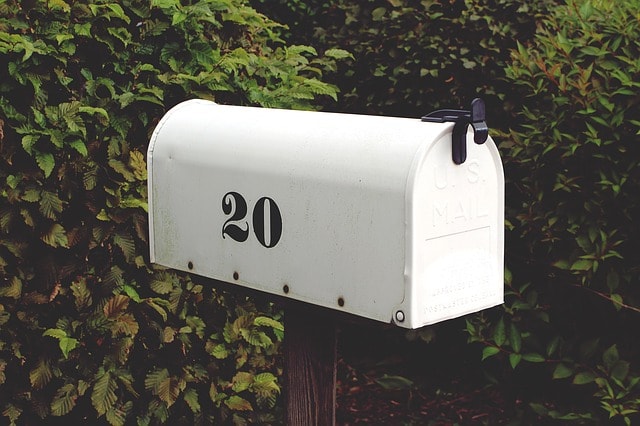 Use a third-party shipping service
Many ecommerce businesses choose to use a third-party for shipping. In this case, you might be able to pay a company a flat fee to handle shipping and packing orders on your behalf. There are two popular ways to sell with a third party today:
1. Traditional drop-shipping service
With a drop-shipper, you send your inventory to a third-party warehouse. The drop-shipper handles all order fulfillment on your behalf, saving you time and effort on shipping. While this isn't free, drop-shippers might have access to discounted shipping rates. Again, you can build this cost into your sales price to maintain the same profit margins when you offer free shipping.
2. Third-party platform
The most popular is Fulfillment by Amazon, or FBA, where you ship your product to an Amazon warehouse and offer product sales with free Prime shipping when selling on Amazon.com. Like other options, Amazon charges fees that can be built into your product's price. It's important to understand that these fees can add up fast, however, and there is a risk in building your entire business on another company's platform.
Related: Everything you need to know about Fulfillment by Amazon
Give your customers shipping options
Customers like control over costs, and one way to offer that with shipping is to give your customer the option to decide how to receive their product. You can offer basic shipping for free or let the customer pay more for expedited shipping.
GoDaddy's Online Store offers a variety of convenient shipping options.
Like the above options, you'll want to price in the cost of basic shipping to maintain margins. But you can then give customers faster access to products when they want or need them. If you sell something people regularly need at the last minute, those expedited shipping options may be worthwhile to some shoppers.
Related: The top shipping options for online stores
Evaluate your shipping vendors
While you are in the process of pricing out a plan to offer free shipping, make sure to check with all shipping vendors to find ways to save money. You might get the best deal with the United States Postal Service (USPS), but you don't know if FedEx or UPS may be cheaper for your products until you do your research.
Don't forget about other shippers like DHL, OnTrac, and bulk discounts from online and self-service shipping tools. While there are three primary vendors used in product shipments in the United States, don't feel restricted to that short list.
Related: Tips and tricks that make shipping easy for small ecommerce businesses
Minimum order for free shipping
Setting a minimum order price for free shipping helps you manage risk in a free shipping program, as low-value products won't qualify for free shipping on their own. This is how many large retailers handle shipping policies.
For example, many online stores offer free shipping for orders of $35 or more. Others might offer free shipping using different minimum order sizes to reflect the shipping cost relative to the product's cost.
If you have a standard margin on your sales, you can quickly calculate the minimum order price you need to maintain healthy profits while giving your customers an offer for free shipping.
Test it out with free shipping promotions
If you are hesitant to change prices or offer free shipping, test it out with a few promotional items or compare the results after a short period of time. Once you've completed a test, you will have the data you need to make the best decision regarding free shipping.
To get good results, here are two methods to conduct a free shipping test:
Offer free shipping on select items only, and look for a bump in sales on those products. If you can offer free shipping on a very similar product without free shipping, it will give you the best insights into how free shipping impacted your sales.
Offer free shipping during a promotional event. Just make sure to make the promotion long enough to give you a good test. A short promotion period might give you a boost in sales due to the promotion artificially inflating the number of sales from the free shipping offer.
Don't let shipping sink your product
While you might resist offering free shipping, keep in mind that virtually all of your competitors are doing it since the start of COVID-19. Modern business owners and managers are wise to take time to do the math and fully understand your costs, choose the right price and sales strategy, and protect your bottom line while giving customers the free shipping they want.
Related: How to sell stuff online — A comprehensive guide for ecommerce success
The post How to offer free shipping without hurting your bottom line appeared first on GoDaddy Blog.