The digitalization of commerce has allowed many innovative entrepreneurs with great ideas to build their dream businesses. And, a fantastic way to highlight a forward-thinking digital company is by utilizing a .tech domain name.
Stand out online with a .tech domain name
To operate successfully and stand out in this hypercompetitive environment, you need more than just an ingenious idea and zeal.
Every little detail of your business must highlight the artistic and original quality that you stand for.
Focusing on these details is what will give you that competitive edge and make your marketing communication stand out.
Let's dive in.
Why is innovation key in tech business marketing?
Your tech marketing strategy deserves as much importance as the development of your tech.
There are three key reasons why it's important that you be mindful about marketing your tech business.
1. Stronger competitive advantage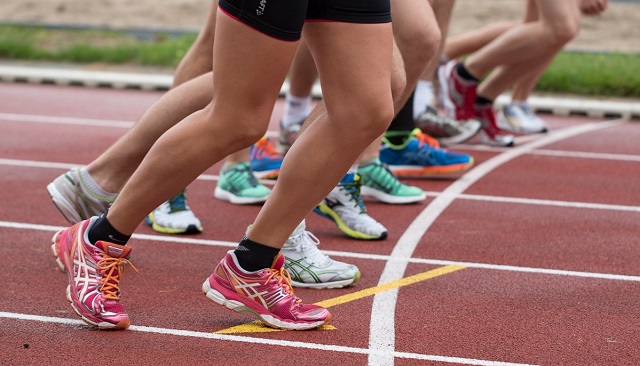 Strong brands are possessive about their products, so much so, that they almost build a protective fortress around it.
With strong marketing and branding, they achieve a level of competitive differentiation that goes way beyond simple product or feature development.
2. Better quality traffic and high conversions
A brand that is in touch with its customers enjoys the benefit of direct referral traffic that marketers fondly call word-of-mouth marketing. This is the traffic that your existing users bring to you for no extra cost. The authenticity of these referrals often renders high conversion rates for the brands.
3. Trust in your brand
Have you ever considered buying something that was slightly on the expensive side but because someone you know bought it and loved it, you're willing to purchase it?
Users that trust you on a personal level will convert easily.
Your brand promise eases their decision making.
Effectively marketing your business and building a solid brand is more beneficial than you may imagine. However, the challenge here is to be patient and stay consistent for the long-term. The results here won't be as quick as a few focus groups on a product feature. Tech entrepreneurs who don't think long-term often struggle with this.
However, those who've been in this game for a while have established brand promises that still resonate. For example:
Google's promise is to organize and make the world's information accessible to all.
Microsoft Business empowers businesses such as yours to get the most out of the fast-developing world of digital technology.
Your branding strategy forms the foundation that supports your brand and everything you do in the future. So, how do you do it?
Domain names — the game-changing marketing and branding tool.
In today's era, your domain name happens to be more than just a mere online address of your website.
It is your identity on the world wide web and a wonderful opportunity to make a great first impression — one that reflects your spirit of innovation and your ability to stay on top of industry trends.
Now, the question is, how do you differentiate between a good domain name and a meh domain name? Look for the following aspects:
Creative
Meaningful
Short and simple
Memorable
Free of copyright issues
Balancing all these considerations and finding the perfect domain name is no small feat.
Moreover, as a tech business, you're probably wondering what domain name would be worthy of your brand.
Related: What is a domain name? Everything you need to know about domain names.
How .tech domain names can help
Fortunately, many new, industry-specific domain extensions have emerged that offer the opportunity to transform your domain name into a powerful brand.
Tech businesses today are shifting their focus from choosing goofy monikers and looking for domain names that clearly communicate the service/product they offer. They're adding an additional layer of branding by registering their domain names on a relevant domain extension.
In case of technology, a .tech domain name can help set your business apart. Read on to learn how the .tech extension can work for you.
1. Establish your niche
Relevant and industry-specific domain extensions such as .tech allow you to create a strong and clear brand positioning that immediately resonates with your online users.
Tech businesses with .tech domain names immediately establish their industry and their niche.
For example, if your business provides innovative smart home solutions, then a domain name such as cleverhomes.tech will immediately establish what you offer and further accentuate your marketing communication.
You can also use these industry-specific domain extensions to create a unique brand identity for different arms of your business. For example, the domain name for the tech division of Viacom, one of the world's leading production houses, is viacom.tech.
2. Promote your brand name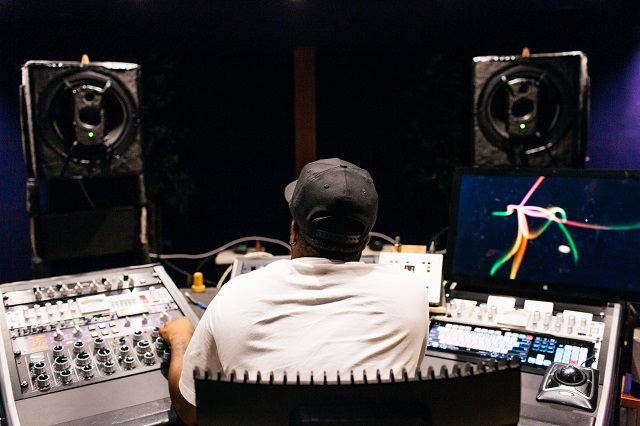 One of the best ways to gauge the success of a brand is to measure its recall value.
Your domain name is that tiny detail that can play a big role in improving the recall value of your brand.
You might feel that going with the well-known domain extensions is safer since people are accustomed to it. However, with millions of domain names already registered, the chances of you finding a short and meaningful domain name with a .com extension are slim.
Such names are either already registered or they come at a premium price. More importantly, they don't offer that extra oomph factor that makes your domain name stand out and become easily recallable.
For a tech brand, your innovative and creative personality forms the crux of your identity. Compromising on a domain name can impact your overall brand image.
The .tech domain extension is relatively new so the chances of your first-choice domain name being available on it are high. Not to mention, it is a great way to associate your brand name with your niche.
For instance, let's say that your tech startup is called Innovative Prime. If you decide on the domain name innovativeprime.tech, not only will it most likely be available for use, it will also build a strong association of your brand name with your niche, i.e. technology.
Related: How much does a domain name cost?
3. Find your perfect domain match
Ever fantasized about finding a domain name that exactly matches your brand name?
A .tech domain name can make it happen.
As a new company in a highly competitive industry, capitalizing on such an opportunity not only enhances your brand's value but also portrays you as a business that is keeping up with the times — a trait that's at the core of most businesses in the technology sector.
For example, assume your business is about the latest technology in the medical industry and your brand name is New Pharm Tech. An exact match domain name for this would be newpharm.tech which is a major win for your company and its overall branding.
Find your perfect domain name now!
4. Be creative
As a tech company, you want to create an image that exudes progressiveness.
Using the .tech domain extension is the perfect opportunity to imbue your domain name with creativity, ingenuity and meaning.
For instance, Break Into Tech, a company that provides tech-related training to people from non-technical backgrounds, uses the domain name breakinto.tech.
Not only is it an exact match for the company's name but it also indicates what the company does, all the while urging visitors to "break into tech."
5. Be more relevant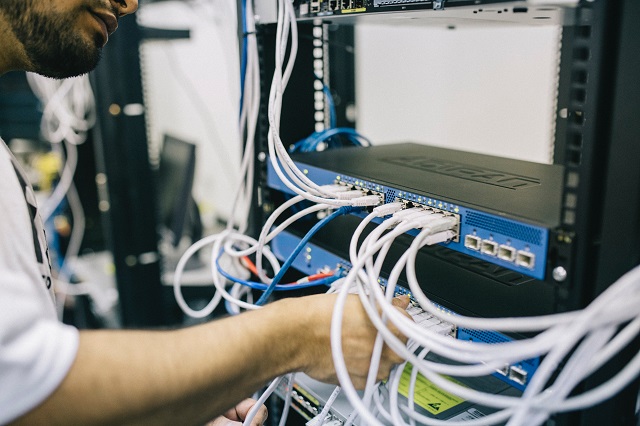 By using an industry-specific domain extension, you are already indicating the industry that you belong to. You can now utilize the first half of your domain name to incorporate keywords that are more relevant to what you do.
Not only does this make your domain name more contextual and meaningful, but it also improves your search engine ranking and helps you garner organic traffic for your website.
Let's say that you own a company that develops web applications. You can use the .tech extension to acquire a domain name like webappdev.tech. Your domain name now has four words that tell people what you do in the clearest way possible.
When this URL is linked to the anchor text "web app development tech," it will send a positive signal to search engines regarding the authenticity and relevance of the link and help improve your search rankings.
Just like the above example, you can also incorporate other relevant information in your domain name when you use the .tech extension, such as your geographical location (biginjapan.tech) or your target audience (gamingforkids.tech).
In conclusion
So, the next time you're searching for your domain name and find out that it already exists, don't lose heart. Instead, tap into your innate creative problem-solving skills and think of how best you can utilize the new domain extensions that have been tailor-made for your industry and niche.
Related: Domain extensions guide — What you need to know before you pick a domain name
This article includes content originally published on the GoDaddy blog by Sandeep Ramchandani.
The post Build a strong and innovative business with a .tech domain name appeared first on GoDaddy Blog.