The COVID-19 pandemic has changed our lives in a multitude of ways over recent months, and our everyday shopping habits are no exception.
As widespread shelter in place orders went into effect, consumers were not able to pop into a store or go out to eat in the same way that they always did. More and more consumers turned online, placing online orders for items they might have purchased at a brick-and-mortar location only months earlier.
Increasingly, local businesses have found themselves trying to figure out how to combine online purchasing or booking with in-person fulfillment or local delivery.
For small businesses working hard to weather this storm, there is value in understanding if an increased focus on online shopping might persist beyond the crisis as shopping behaviors change.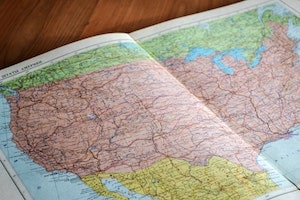 GoDaddy examined the performance of its customers across 15 states (Alaska, Alabama, Florida, Georgia, Idaho, Indiana, Kansas, Mississippi, Missouri, Montana, Nevada, South Carolina, Tennessee, Texas and West Virginia) with early reopening dates (on or before May 9) to get a  glimpse at whether or not the online orders dipped back to pre-pandemic levels, or if online orders continued at the same increased rate seen in March and April.
This early data from GoDaddy customers suggests that online shopping and virtual interactions are becoming a more habitual part of consumers' lives.
Especially now, as some of these states reinstate shelter in place orders, it's more important than ever for small businesses to figure out how to best serve customers and meet them where they are, which is increasingly online.
Related: How micro-businesses have blunted the economic impact of COVID-19
Customers' online orders on the rise
Overall, online orders on GoDaddy customers' sites in the month of June were 66% higher than in March and 97% higher than in February, showing that even in states that have started the reopening process, consumers are continuing to purchase online even with in-person shopping available.
Deborah Dick started Tempting Tangles Designs, selling downloads for unique cross stitch designs, after retiring from her corporate health insurance job. She sells her patterns on her own website, as well as on Etsy, and saw her orders spike as more people were staying home.
Her orders in May rose 49% compared to February, and she's been able to part ways with all but one wholesale distributor to gain more exposure for her designs, which has translated into reduced costs and increased profits for Deborah.
She's heard from customers that her cross stitch designs offer them a way to feel creative and keep their minds occupied while they're at home, which gives her great satisfaction.
"Thanks to my increased sales with my GoDaddy shop, our cross stitch designs are keeping my customers up, happily stitching far past their bedtime."
Related: 10 hot crafts to make and sell on the side
Food and sports sites driving growth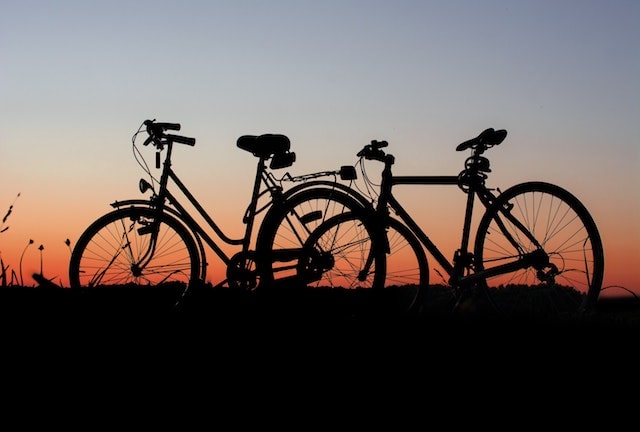 So what kinds of businesses are seeing the most impact from this explosion in ecommerce?
Food/drink and sports sites saw the most growth. Food/drink sites saw a 174% increase in orders in the month of June compared to March, and sports sites (including bike shops, supporting a nationwide increase in bike sales, and other sporting goods shops) saw a 164% increase.
Breakroom Bagels, based in Houston, is one business driving the food/drink vertical's growth. Ashley McIntyre started Breakroom Bagels as a side hustle from her teaching job, selling her bagels at local farmers' markets.
When the COVID-19 pandemic hit and the market closed, she quickly built an ecommerce site, allowing for online orders and contactless delivery to her customers' doorsteps, and marketing it to her customers with social media.
Not only have Ashley's customers been placing steady orders, but she has also been able to run a more efficient business. Ashley knows exactly how many bagels to produce, unlike the farmers market, where she might overbake and leave with excess inventory, or underbake and turn away potential customers.
There are still so many uncertainties as our nation grapples with the pandemic. However, as some of the online shopping habits formed during this period of social distancing become part of the new normal, the data suggests that a compelling ecommerce presence will be essential for businesses.
It's more important than ever for businesses to establish a presence online and stay connected to their customers.
Related: How to start an online store in 3 steps
The post New data shows rise in online orders even after states reopen appeared first on GoDaddy Blog.