This article originally published on GoDaddy's OpenWeStand.org website.
The COVID-19 pandemic closed thousands of businesses, left millions without work, and brought about fear and uncertainty unlike anything many of us have ever experienced. Unfortunately, it's during these vulnerable times that nefarious scammers look for opportunities to take advantage of others. With all of the worry and stress, how to avoid cyberscams isn't something that crosses the minds of most people.

A recent report from the FTC suggests that people have lost more than $13.4 million to fraud since January 1, 2020.
Scammers are not just targeting individuals, either. With many U.S. small businesses struggling, cybercriminals are looking at ways to prey on these business owners.
How to avoid cyberscams
With the right know-how, you can protect yourself, your private information and your small business from scammers.
Know the types of scams out there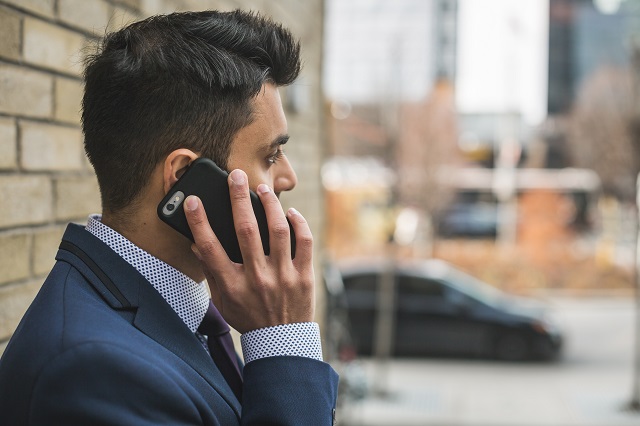 Scammers are surprisingly diverse and creative in how they target small businesses. Many go out of their way to seem legitimate and copy the tone and branding of government agencies or reputable organizations.
A few common scams to look out for include:
Phishing scams that try to get you to click on links that will then download malware onto your computer. This malware can take control of your computer and hold the information hostage or access your private accounts.
Fake loan programs that promise funding for small businesses but require payments to apply. These scams will often ask for sensitive bank information.
Government impersonator scams claiming that you owe back taxes or money to the IRS. These scams will often threaten to have you arrested if you do not pay.
Fake companies selling products like touchless thermometers or masks at incredibly low prices. Often, these products do not exist or are unusable in quality.
Naturally, these scams are just the tip of the iceberg. You may notice other suspicious activity or scams online that are used to take your money or personal information.
If something sounds too good — or bad — to be true, it probably is.
Take a second to evaluate and research any email, text or call that you get before doing anything (that includes clicking a link).
Related: Common tax scams targeting small business owners
Follow the FTC guidelines
The Federal Trade Commission has multiple guidelines that you can refer to if you are concerned about a potential scam. They have a dedicated page for protecting your small business with common tactics and small business cybersecurity training resources for your team.
They also created a page specifically for COVID-19, with advice for both consumers and companies. This page covers warnings about relief check scams and federal business loan scams, imposters from the government, and other predatory issues.
Finally, if you do come across a scam, submit a complaint. The more people alert the FTC to potential scams, the more the agency can work to stop them and educate the public about their existence.
When in doubt, wait the scammer out
If there's one key piece of advice to follow when avoiding cyberscams: never respond to them immediately.
A scammer wants you to act out of fear.
They don't want you to spend a few hours (or days) thinking the problem over. If you are concerned about a potential cyberscam, research it. Ask people around you for advice. You can even seek legal counsel.
Not only will this help you get second and third opinions while giving you time to calm down, but it also gives the scammer time to make a mistake and show that they aren't legitimate.
If they send multiple suspicious follow-up messages or threaten you in any way, then you know that they aren't serious.
As a small business owner, you aren't the only one who needs to worry about how to avoid cyberscams. Train your employees on the warning signs of a scam and how to report the problem to you.
Small business cybersecurity is important and everyone needs to be on the same page.
Everyone can work together to stop these scammers from preying on your business and others in your community.
The post How to avoid cyberscams during the COVID-19 pandemic appeared first on GoDaddy Blog.