This article originally published on GoDaddy's OpenWeStand.org website.
As the hot days of summer are winding down, parents are getting wound up, thinking about how to run a business with kids at home — whether those kids are doing online learning, a hybrid schedule, moving to homeschool or even just prepping for what can come with an in-person learning model.
How to run a business with kids at home
Here are four tips to get you, your business and your family ready for whatever comes your way this fall.
Tip 1: Maintain a schedule
When traditional, in-person school goes topsy-turvy, the regular schedule goes with it.
At first, it may feel like a bit of a relief not to be rushing to pack lunches and get everyone out the door, but having an established schedule actually reduces stress for both parents and kids.
Here's how you can maintain a schedule:
Create a morning routine. Set alarms for when kids should be out of bed, dressed and have breakfast.

Have set times for snacks and meals.

Schedule times for group work as well as individual work or playtime. Even children as young as four or five can have independent play activities for 20-30 minutes.

Set aside regular times for your own calls and high-priority activities.
Remember, you don't have to rely on a traditional school schedule unless your remote learning plan has video chats or similar activities.
Tip 2: Set expectations
Closely related to setting the schedule is setting expectations.
Your children and other household members will know what they can (and can't) do without asking you.
Create snack stations so kids can grab themselves a snack or a drink.

Pre-pack lunches to reduce mid-day prep time.

Build chore charts to enlist everyone's help in keeping up with the basics. If you want, the kids can earn cash or media time by doing extra chores.

Use a signal for when you are not to be disturbed (unless, of course, there's bleeding involved). It can be as simple as a door sign, or as fun as a specific hat or scarf.
Related: Family balancing — How to enjoy a productive freelance career while parenting
Tip 3: Do your homework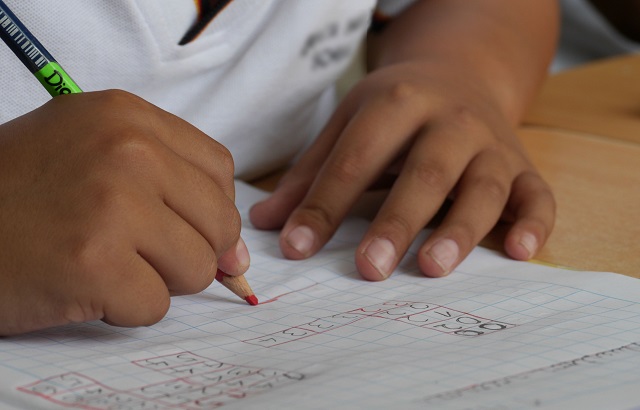 Yes, this goes for both you and your kids! To reduce friction when you're running your business while helping your kids, you'll need to make sure you do your prep work.
Double-check what's on your kids' to-do list. If you're homeschooling, this will include reviewing your curriculums. If your kids are going through online education, hybrid or even in-person classes, you'll need to see their projects and due dates.
Review your business goals and schedule for the week. Make sure you're aligned with your team and they have what they need to accomplish their goals too.
Plan ahead for meals and snacks. Make meal plans and take advantage of services like grocery pick-up and meal delivery services to save time.
Allocate a few minutes each evening to do a household "reset." Pick up and put away anything that's out of place throughout the course of the day, and get supplies ready for the next day.
Tip 4: Get support
Even when you're in isolation, that doesn't mean that you're in this alone.
There are many ways that you can get support to help you through this chaotic time.
Create a small group of other parents who are following the same program. Plan times to meet up with in-person and trade-off support days. It can be good for the kids AND the parents, when done correctly.
If you're building your own homeschool, look for other like-minded homeschoolers you can learn from. There are local groups of people as well as online groups that you can be a part of, like the Working Homeschool Mom Club on Facebook.
Work with your partner (if possible). Often one parent feels like they have to take on the full burden of all the teaching, but there are many ways you can share the complicated life that comes with social distancing and remote learning. If you're a single parent, you may also be able to pair up with another family member, friend or another parent to provide support.
Remember, this is about figuring out what works for you, your business and your family. Hopefully, these tips and ideas will help when wondering how to run a business and support your child at the same time.
The post Back to school and back to business: How to run a business with kids at home appeared first on GoDaddy Blog.