The COVID-19 global pandemic caused dramatic shifts in the way we do business. But those changes aren't all negatives. In fact, there are a few marketing lessons you can walk away with as a result. As Bob Liodice, CEO of the Association of National Advertisers (ANA), told Marketing Dive:
"There was an amazing turnaround in marketing messaging that took place. Our analysis has shown that the relationship between consumers and brands has, in fact, strengthened."
If you're struggling to find a new messaging cadence to reach your audience as effectively as you once did and wondering how to improve business during COVID-19, use these stories to find inspiration, ideas and perspective shifts. As you read these marketing lessons, remember: Your marketing can thrive during COVID-19, you may just need to rethink the way you're doing things.

1. Pivot your message
How will you reposition your product offerings and services to meet the needs of your consumer base? This was the first and most vital question GetVoIP, a cloud communication platform, needed to answer.
"We tweaked our marketing strategy and leaned into the increased inquiry by producing content that targeted remote work, the best tools for remote work, and how to best use cloud communication to navigate the new normal caused by the pandemic," says Reuben Yonatan, Founder and CEO.
This shift ultimately increased their traffic and attracted an audience that was already actively searching for software to execute remote business needs.
As Yonatan says, the more they "funneled this audience, the more revenue we generated."
Marketing lesson: Create a win-win for your company and for the businesses looking for solutions to support their new normal.
2. Discount your services for a purpose
As a certified professional cleaning service, SERVPRO began to lean into a greater purpose by providing support during a time of resource shortages.
Finding ways to give back to your organization's community can have long-term, positive repercussions.
Michael Stahl, CMO of SERVPRO, shared that many franchise owners from across the United States began to offer their disinfecting and sanitizing services to frontline workers, as the need for cleaner spaces became a necessity for combatting the pandemic.
He explains, "We believe we are all in this together, and offering this service is just one way we can help take care of our own during this trying time. Moving forward, our teams are working with various small businesses in their communities, such as restaurants, retail stores and more, to offer our 'Certified: SERVPRO Cleaned' certification to give customers peace of mind that the facility has been deep-cleaned and sanitized."
Marketing lesson: Pair community support with prices that reflect the current climate to create a marketing campaign that will drive longtime customer loyalty.
3. Leverage your current resources
You don't have to reinvent the wheel to thrive during COVID-19. Instead, take a step back and take a look at your current marketing resources, such as your website. This is what HealthMarkets did at the start of the pandemic as a way of better helping consumers.
"With millions of Americans losing their jobs and often their health insurance, HealthMarkets recognized it was in a prime position to augment its website to help people navigate the complex health insurance landscape at a time of great need," explains David Peterson, the company's senior director of marketing and strategy.
The result: a first-of-its-kind online health coverage tool that helps consumers find and evaluate health insurance options in a free, unbiased way. Peterson says, "In just a few questions, consumers can discover top coverage options to consider and the website can share which coverage options are highly recommended, worth some consideration or likely not available."
Marketing lesson: Consider how a free—and value-based—tool like this can be a marketing asset for your business to show value while also boosting traffic, brand impressions, conversions and more.
4. Lean into SEO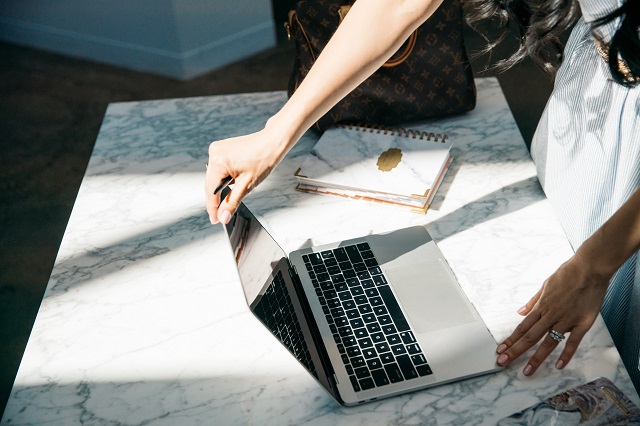 If your business faced an initial setback during COVID-19, you're not alone. In the first two weeks of March, Home Grounds experienced a significant decrease in orders of more than 20%. To combat this, Alex Azoury, founder and CEO, pushed his team to lean into search engine optimization (SEO).
"We maintained our SEO strategy. As we did, and online shopping began to take over, we have been able to grow our business," Azoury says.
They also personalized all marketing efforts as much as possible, while using keyword research and analysis to create better visibility in Google.
Did it work? Azoury says, "Things have now resumed to normal, and slightly above average levels. When policymakers require self-isolation, orders of grocery goods, such as coffee, increase. And that increases our business."
Marketing lesson: Knowing how to leverage the needs of your consumers in a way that's natural and authentic to your brand will always pay off.
Related: 10 simple small business SEO tactics that you can do in-house
5. Partner with influencers
The network of people connected to your brand and organization can become one of your greatest assets. That's the last of our marketing lessons from NuLeaf Naturals, a mid-size CBD company with more than 2,000 retailers. The company is focused on leveraging their users to expand customer reach.
After identifying key influencers within the customer base who were a good fit for collaboration, campaigns were launched in association with the individual selected.
Ian Kelly, vice president of operations, led the campaign and, as he did, he began to rely on micro-influencers as a marketing strategy. Their process was simple, he says. "Identify customers who are semi-famous and run a campaign around them. If none of your customers are popular, then hire a micro-influencer related to your niche."
Kelly adds, "The good thing about micro-influencers is that they have a deeper engagement with their fan base. Moreover, they do not ask for hefty marketing fees. Investing in 10 micro-influencers that add up to 100,000 followers is way better than investing in one influencer with 100,000 followers."

Marketing lesson: Leverage users who are key influencers to help spread your marketing message.
Take these marketing lessons to heart during COVID-19
Now may seem like a good time to pause your marketing efforts, but quite the opposite is true. Updating your marketing and relating to your audience will help you thrive as a business while also strengthening those relationships.
If you're feeling stuck, use these marketing lessons to jump-start a refreshed marketing plan so you can stay relevant and provide value when your audience and customers need you most.
The post 5 marketing lessons from businesses thriving during the COVID-19 pandemic appeared first on GoDaddy Blog.