The COVID-19 pandemic has impacted nearly everyone on the planet in some way. One of the hardest-hit groups is small business owners, with recent reports showing that more than 100,000 small businesses have closed permanently due to the pandemic. And if your business is still standing, you might be wondering about ways to be profitable in this turbulent time.
Many businesses that have so far weathered the storm are now reopening to a changed, stagnant economy. The future is concerning. Some new regulations require customers to wear masks, high unemployment rates may limit people's disposable income, and some businesses must operate at a lower capacity.
3 ways to be profitable during the COVID-19 pandemic
As this new world order sets in, it's time for business owners to use innovative and creative solutions to not just stay afloat, but to be profitable throughout the pandemic. What are some ways to be profitable during the pandemic? Read on to find out.

1. Control costs
Businesses of all sizes have been cutting costs to ensure they turn a profit through this pandemic. These savings can take on many forms, such as:
Terminate any non-essential technology subscriptions

Reduce raw material costs

End any optional projects

Furlough or reduce employee hours

Cut temporary or contract employees or partners
Customer behavior is more unpredictable than ever right now, which makes demand forecasting extremely difficult.
Since you can't rely on future projections, it's best to act on what you can control now.
For instance, LendingUSA enacted a plan to immediately reduce its budget by 10% each month through the duration of the pandemic. When you have a plan in place to reduce expenditures, you can more easily create contingency plans based on your actual revenue.
2. Plan for the new normal
In another way to be profitable, businesses will have to think critically about what the world looks like now.
For instance, according to one Consumer Pulse survey, stockpiling and product unavailability have forced 30% to 40% of American consumers to try alternative brands or products during the pandemic. The expected post-crisis recession will likely continue to motivate consumers to try more affordable or more available product options.
There are a number of ways to creatively take advantage of the coming changes:
Offer your product for slightly below market value.

Offer products in higher volume to reduce the amount of unsold inventory you have on hand.

If you have more than one product, lean into some of the lesser-known ones to gauge the new market.

Invest in specific growth opportunities, as many beauty companies have done with hygiene products.
Related: How to price products — 7 competitive pricing strategies to make a profit
3. Lean on your community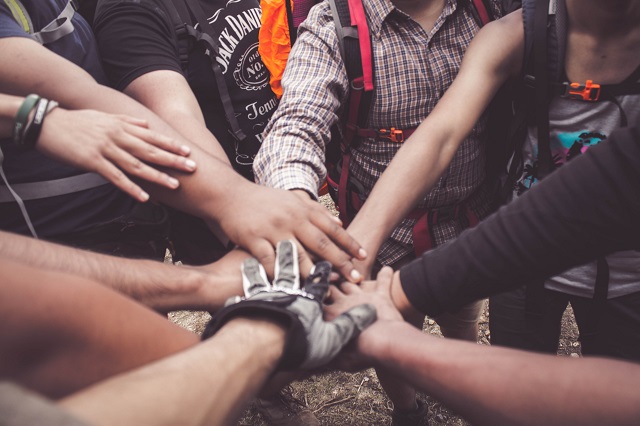 As consumers are thinking about spending their money meaningfully and putting their dollars back into their local economies, Main Street businesses have seen a boost during the pandemic.
This boost could help small businesses stay profitable well into the future.
Whether you operate a brick-and-mortar store, an online retailer or you're a consultant, now more than ever is a good time to connect with your community.
Promote your business through social media, offer discounts to local shoppers and other local businesses, and make sure people know that, when you do become profitable, you're putting some of what you earn back into the community.
The post 3 ways to be profitable during the COVID-19 pandemic appeared first on GoDaddy Blog.