Google My Business (GMB), a service offered by Google, is a platform where companies can share relevant information about their business and customers can leave reviews and add photos. The initial benefit of GMB is improved legitimacy and increased exposure while customers benefit by learning more about you. However, there are many more benefits to creating a Google My Business profile.
Learn more about how to leverage Google My Business, including the types of information you should add, and why it's important for you to prioritize.
Understanding the value of a Google My Business profile
Google My Business has become increasingly useful as customers turn to the search engine for local information. In fact, 90% of consumers used the internet to find a local business between 2018 and 2019 with 33% looking every day, according to a recent Bright Local survey.

As our world turns increasingly digital, this number is always increasing. With a Google My Business profile, you're more likely to catch the attention of those searchers.
When building your Google My Business profile, it's important to note that there are two key steps you need to take: claiming it and updating it.
The first part is claiming it. This tells Google that you are the rightful owner of the business and are able to answer questions and respond to reviews. Google wants to know you're sharing correct information and engaging with reviewers, so this is a critical first step.
The next element is ongoing and that's the process of updating your profile. This includes sharing relevant information that customers need to know before visiting. "Having an updated Google My Business profile is a legitimizing factor on the first page of Google," says Tracy Ring, in Using Google My Business: A Beginner's Guide.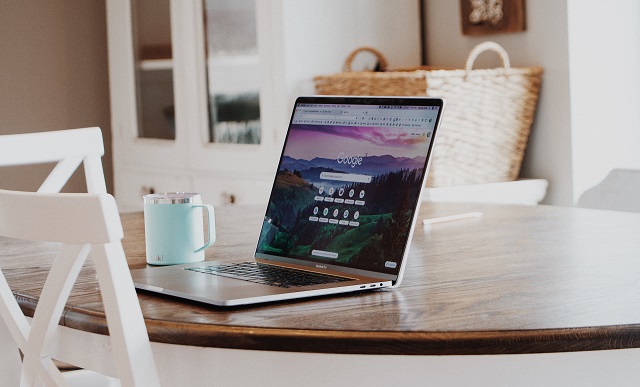 She continues, "When someone searches for a business and sees an updated GMB listing and recently posted content, they immediately know that the business is open and actively promotes their product/service. They don't need to navigate to their site to find the hours or wonder if the Google information is correct."
Using the COVID-19 pandemic as an example, customers looking at nearby restaurants want to know if they offer carry-out, what their updated hours are and if they have any policies in place to keep diners safe.
Your GMB profile can answer all of these questions and help drive more customers to your business.
Related: Business hours changing because of COVID-19? Don't forget to tell Google, Yelp and Facebook
7 top tips to optimize your GMB profile
Don't just claim your profile, update it with basic information and then walk away. You need to optimize your Google My Business profile to give searchers the information they need, while also ensuring that you're using the various features to your advantage.
Leverage all the benefits of GMB by optimizing your profile with these tips.
1. Ensure consistency of information and branding
Make sure your information is relevant and up to date. This is something that your customers want and Google expects. This includes minor changes to store hours, prices and menu items along with consistent phone number, website and address. If these details are different on your website and on your GMB, Google is less likely to show your profile.
2. Complete every relevant section
Pull together all of the relevant information you need and fill it out using the GMB interface. This is another step that Google expects.
3. Generate reviews from customers
Ask existing customers to leave reviews of your business on Google and other sites that your business is on. The same Bright Local survey mentioned above found that the average consumer reads 10 reviews before trusting a business. Optimize your profile with those powerful reviews.
4. Respond to customer reviews and questions
Replying to customers quickly shows that you care and are eager to help them. Thank customers for good reviews and offer to help customers who leave bad ones. You can also act quickly to answer questions to win potential customers over before they share more bad reviews or choose your competitor.
5. Add high-quality photos of your business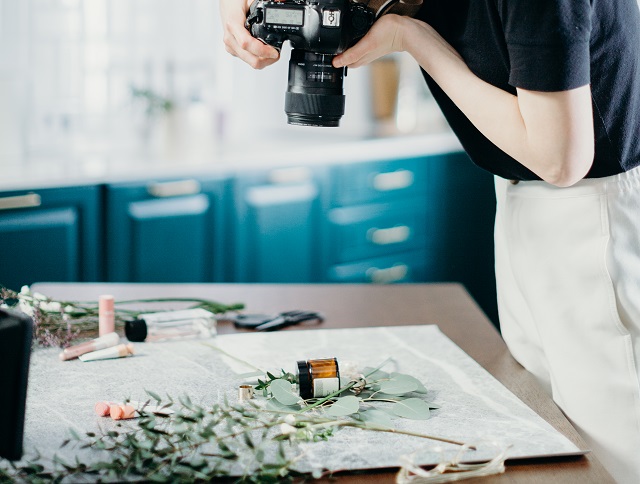 Let customers know that you operate a clean, safe, trustworthy business. Share professional photos of your storefront, showroom and products. As customers leave reviews, Google will prompt them to upload photos, so the number of images you have should increase over time.
6. Incorporate relevant keywords
SEO is still an important factor with your GMB profile. Include keywords that provide information about your business. These keywords should relate to your brand name, industry, services, products and other key traits. This increases the chances that your business is listed when customers search for terms related to you.
7. Publish content frequently
Add new FAQs, make announcements and share new photos of your business regularly. This tells Google that your company is active while giving potential customers new content to engage with and get to know you by.
As you build out your profile, think about what you would want to see from a business you aren't familiar with.
What could a company say to earn your trust or make you click to their website?
Your customers need this information too! So leave no questions unanswered in your GMB.
Take steps today to claim your Google My Business profile
The best way to manage your GMB presence is to claim it and then update a little at a time. Set aside time every few days to respond to reviews, answer questions and make sure your information is updated.
Over time, you can reap the benefits of this legitimizing presence with increased store traffic, more web traffic and a stronger brand presence.
The post Why you need a Google My Business profile and what to include appeared first on GoDaddy Blog.