Improve Your Customer Experience with SMS
SMS or short message service is the text messaging component used by most mobile telephone, internet, and mobile-device systems marketers.  Texting provides marketers with a reliable method to engage our customers and ensure that their user experience works best for them.
As marketers our goal should always be to communicate with our customers using the most convenient method they choose.  Although we may want to establish and control every interaction, it doesn't always work that way.  You will find greater success by letting your customer choose how and where the conversation takes place.

Today, especially among milennials, the preferred medium across the board seems to be texting. People have discovered it's convenience and versatility.  Texting allows an individual to conduct multiple, simultaneous conversations.  Texting also has the benefit of being able to attach photos, videos and documents, making it a versatile communications method to use with an individual or a group.
Text Messages Have an Open Rate of 99%
Why does texting appeal to so many of us?  The biggest reason is that it's just so easy to text.  It's less intrusive and time-consuming than actually making a phone call or even sending an email.  Texting also allows you to multitask in a way you can't while talking on the phone or composing an email.  And, if you do it correctly it's an effective channel through which to conduct business. 

It's a staggering statistic that text messages have an open rate of 99 percent.  Texting is almost instantaneous with 90 percent of texts opened within three minutes of receipt.  In a world full of endless digital traffic and noise, texts seem to be one of the few ways to break through consistently.  They're certainly harder to shrug off than an email or voicemail.
Can You Leverage SMS for Your Business?
So how can you leverage SMS for your business?  First you'll need to figure out how to enable text functionality through your office or business landline.
Thankfully there are many different third party programs designed to fill this need.  The image below shows a screenshot of MightyText, just one of the companies eager to help you acheive your goals.  It's not a long or difficult process, however it's not one you can easily do on your own either.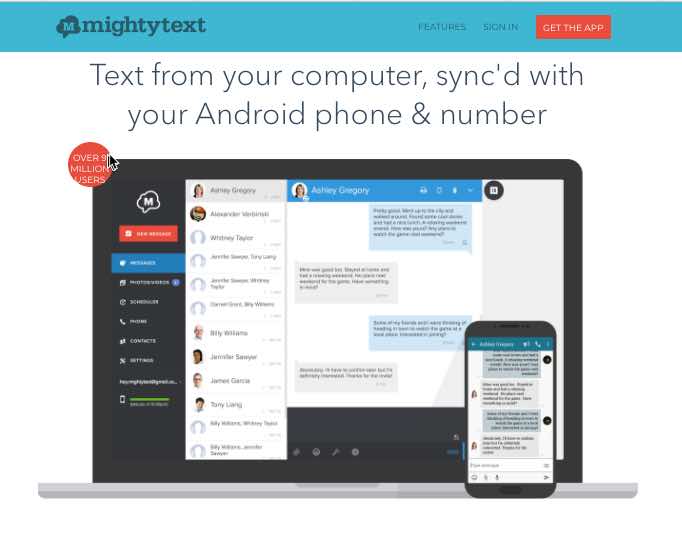 Once you have that set up, plaster your number everywhere.  Put it on your website, any business listings, signage inside your brick and mortar location(s), your email signature—you name it!  Make sure people know they can text you at that number, and then take a peek at the tips below on how you can utilize text messaging to land—and retain—new customers.  You'll make their lives easier—and they'll love you for it.
Leverage Texts for Appointments and Reminders
Using text messaging to set up appointments and send appointment reminders can significantly reduce your no-show rates.  Textings immediacy helps your customers keep their appointments and bookings in the forefront of their minds.  Texting also maximizes your employees' time with less time devoted to no-shows.  With fewer reschedules your team will be able to function at optimal capacity and speed at all times.
Let Your Customers Text Product or Service Questions
Your existing customers have questions.  New customers certainly have even more.  Being able to directly text you removes the barrier of hesitance for many of your customers.
Your customers will ask you the simple or small questions via text that they wouldn't want to bug you with on the phone.  Or they'll ask you the time-sensitive questions that they normally wouldn't ask via email because they don't have time to wait for a reply.  This is especially useful for things such as in-stock inventory inquiries.
Text Your Customers Upsell Opportunities
You might not think that getting your customers to spend more money with you would improve their satisfaction level, but it can!  Texting allows you the chance to upsell in a natural, organic manner.
You can offer customers add-ons and upgrades to their existing purchases with a quick text.  You'll make a little extra cash by being able to tailor your products and services to your customers needs.  However, the real benefit of helping your customers will be increasing their loyalty to your brand by raising the value of their user experience.
Get Your Customer Feedback using Texts
Emails can get lost in an overstuffed inbox.  Who knows how many are sitting in inboxes now and will never be opened.  Make the step and replace long, boring satisfaction surveys with short and concise text-based ones.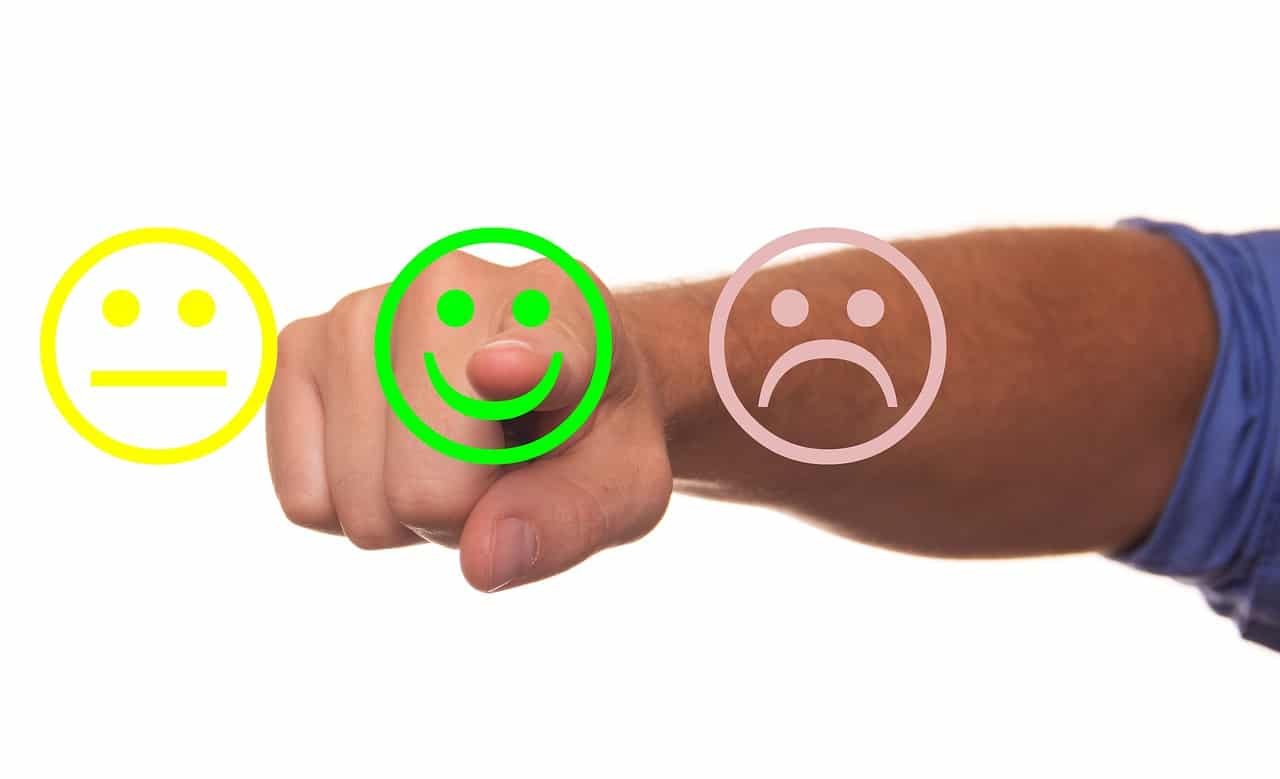 People are so much more likely to respond to a quick text.  Your customers would rather rate their experience on a scale of one to 10 in a quick text, than they are to click through a three-page online survey asking them to write essays.  Using texts for customer feedback is a no-brainer.
Let Your Customers Solve their Problems via Text
Customers are going to have issues.  It's an unavoidable reality.  However not every customer's problem requires a long phone call or a dozen emails back and forth.  Some general and quick questions can be answered more easily via text.  
You can also attach photos, videos and documents to your texts easily if they help reach a conclusion more quickly.  Your customer service needs to become your companies user experience.
If you need to reschedule, it's easy to do.  Using text messages it can be done in minutes.  It's this immediacy and ease that will help you solve problems before they get out of hand. 
Build Texting Into Your Customer Service
These are just a few of the many ways that building texting into your customer service plan can boost your business.  This is all easily accomplished when you use one of the many unified customer interaction platforms available today.
These systems can consolidate your text interactions into one dashboard that's easy to navigate and manage, just like an email inbox.  Having this kind of platform is essential, as it protects you from having conversations on personal devices.
They also give you the ability to assign conversations to your team members best equipped to solve any issue quickly.  This also ensures that issues are always handled promptly and expertly.  
Using an established platform ensures that everyone is on the same page internally.  It also ensures that the messaging experience remains cohesive for your customers across the board externally.