Happy National Reading Day, y'all!
While today is semi-officially reserved for encouraging schoolkids to read, don't look past the opportunity for us to nurture our inner child. And there's no better way to do that than by focusing on growth — professional growth, that is.
National Reading Day Bookmarks
In the spirit of National Reading Day, these 10 sites could turn your breaks in the porcelain palace into a legit web design masterclass. Here they are, in no particular order… 10 sites that will help you build your web professional skills.
Okay, you might be familiar with this one — hence this reminder to make sure Smashing Magazine gets bookmarked and browsed regularly. It's one the definitive places to turn, not only for trends and news, but also a wealth of tutorials. While the basic site is free, a paid subscription is worth considering. A couple bucks each month gets you useful stuff like videos, meetups and discounts on merch.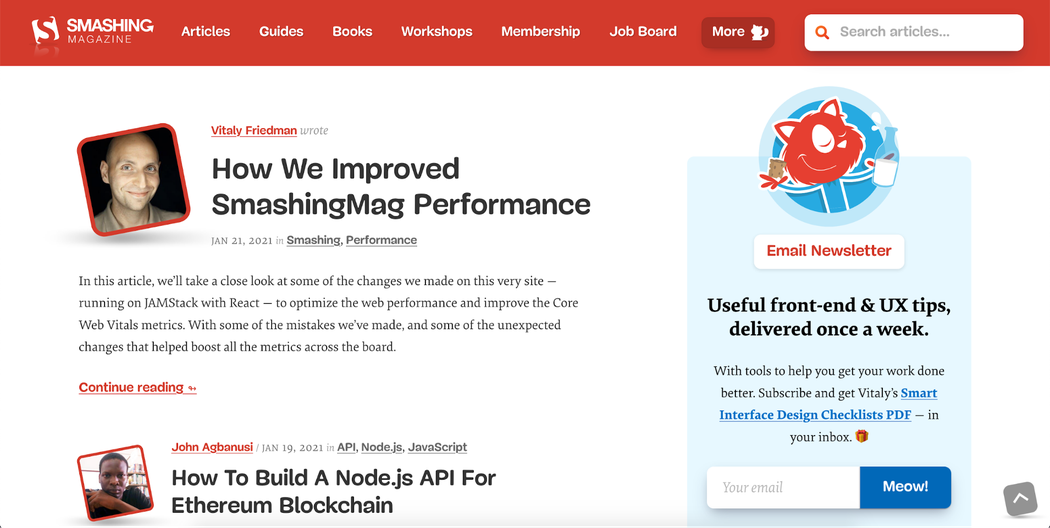 These Reddits are serious grab-bags brimming with tips, tricks and insights. You might find the content a bit unorganized, that actually forces you to take a delightful tour through the collective consciousness of a community that's a half-million WD&D's and growing. There are a few rules — like no posts about WYSIWYG editors — to keep discussion relevant and safe for the working professional.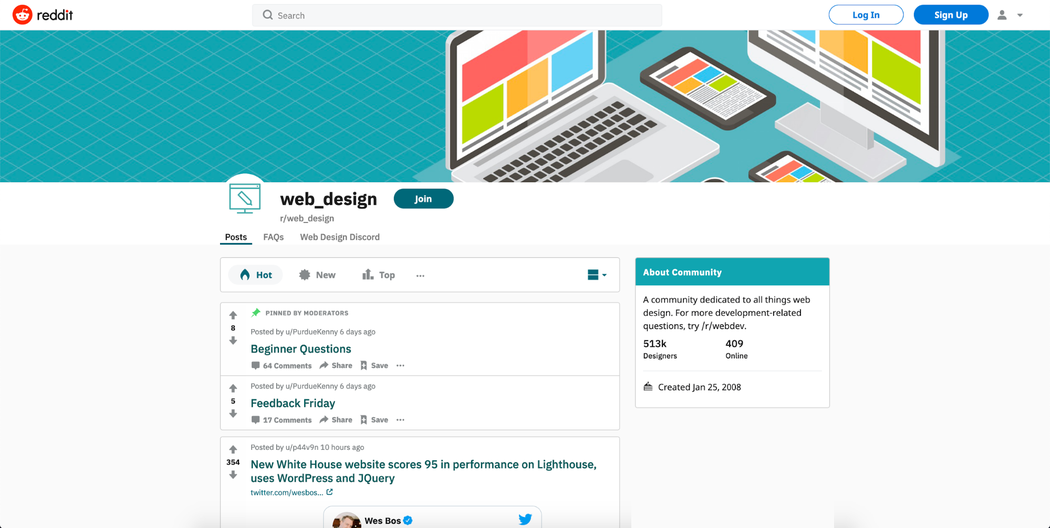 Be careful with these. Poking through dev and design hashtags on Twitter could easily take up the better part of a day, along with subsequent months. You'll discover absolutely everything, from articles and posts, to graphics, to wireframes… And of course the opportunity to get into discussions with like-minded peers.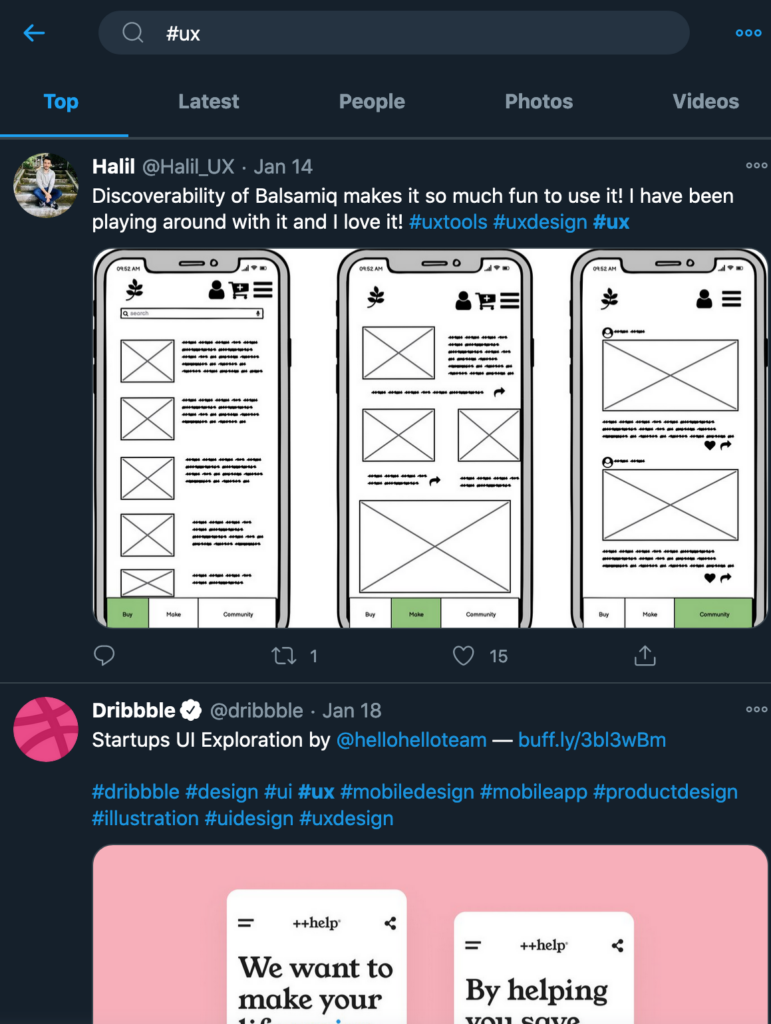 DesignTAXI is packed with great content that will make you sound like the most interesting person in the universe. Whether it's weighing in on Bernie Sanders' mittens during the inauguration or anything from their Latest 'UI/UX' Stories, a smattering of unique insights make DesignTAXI worth stashing in your National Reading Day bookmarks.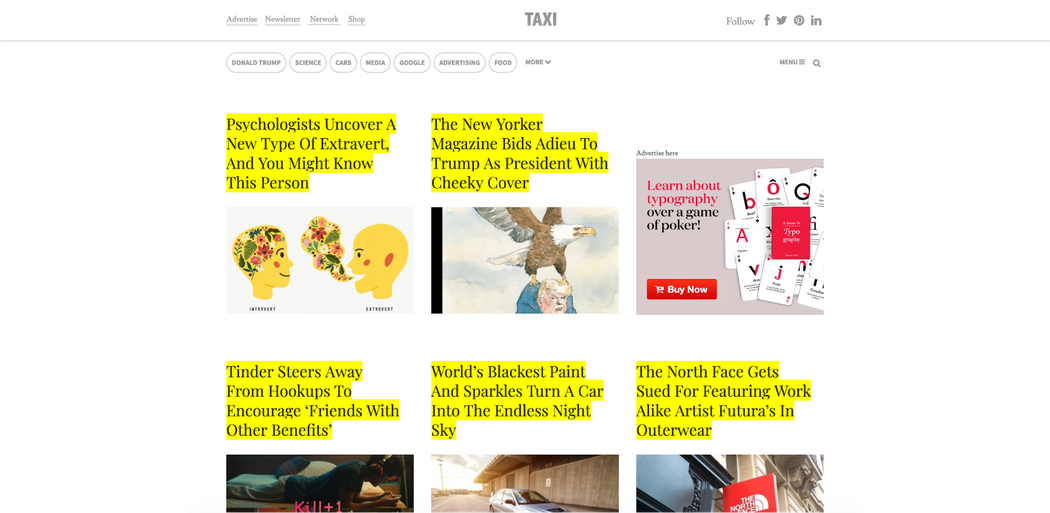 If there were a Tinder for gorgeous websites, it would be Awwwards. (See what they did there with the dub-dub-dub?) Rather than instructional or inspirational content, Awwwards is a non-nonsense showcase of sites scored on their design, usability, creativity, content and developer. It's a powerful format that helps you keep in touch with emerging and leading-edge design concepts.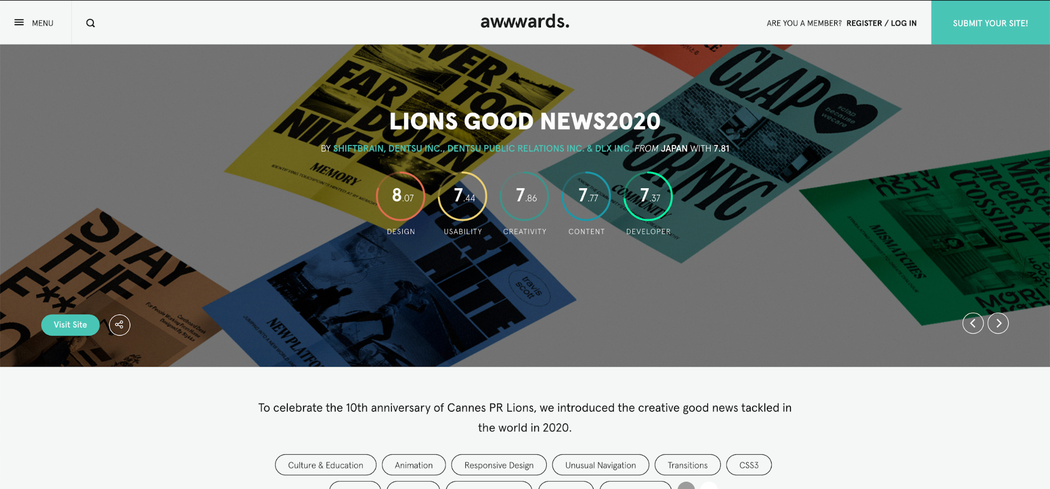 Hacker News (from Y Combinator News) typically trends towards engineering or investing, but UX and design topics come up daily amid a mishmash of other interesting stuff. It's easy to lose track of the hours spent perusing this old-school message board — you'll probably find posts about responsive design living right next to rumors of an all-electric DeLorean sports car.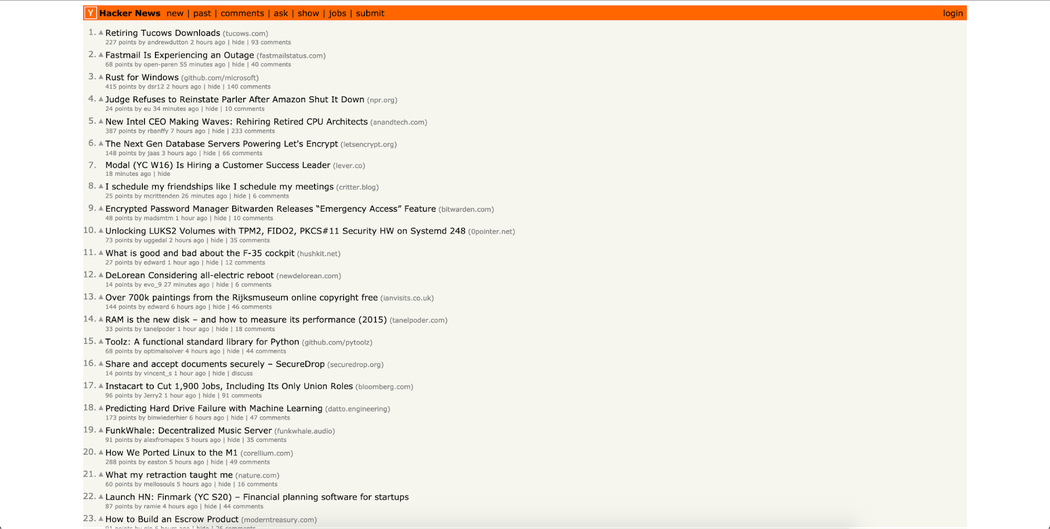 One of the more straightforward entries on our National Reading Day list, noupe presents content in a traditional blog format. It's an acquisition of JotForm, and its diverse content is high quality and very relevant for the WD&D crowd — on a given day you could finish a rundown of fullstack development trends, and then start a post on marketing tips for the pandemic.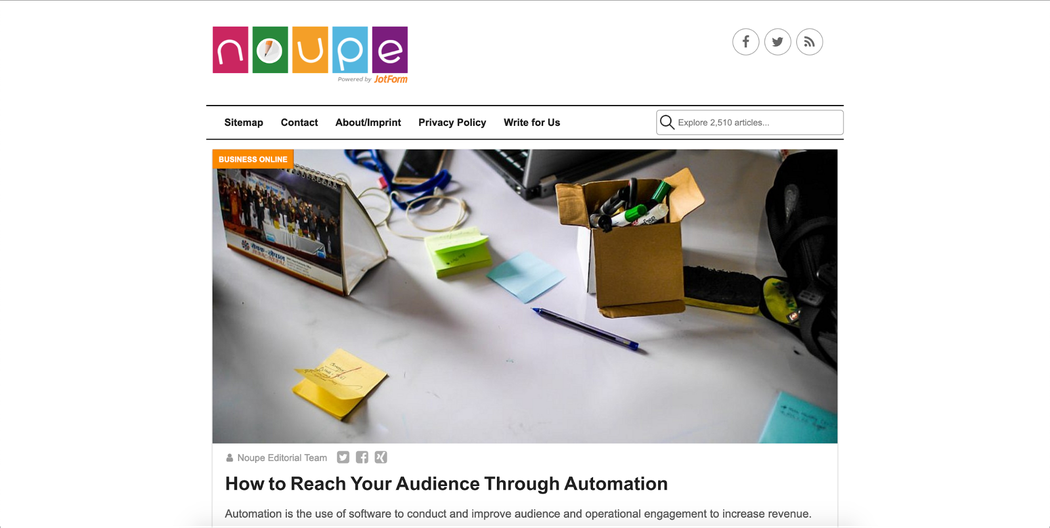 What started off as one guy's personal blog has grown into a collection of inspirational articles and tutorials geared toward design. The layout of abdz has a pleasing minimalist feel, and the content is smart, often co-authored by multiple industry professionals. The tutorials are tailored to more advanced users and often hit on granular subjects, like a single typography or animation effect.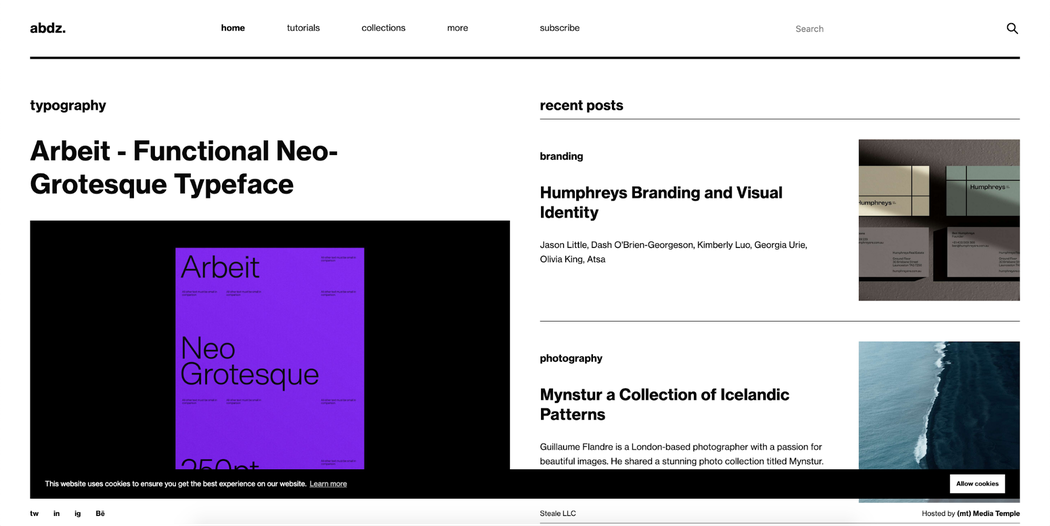 Self-promotion aside, the GoDaddy Pro Community is a solid resource that merits routine visits. The content includes hundreds of posts, with categories for the GoDaddy Pro program, resellers, and general discussions on building and managing clients' sites. If you use any GoDaddy products in your day-to-day, this site is a must-visit.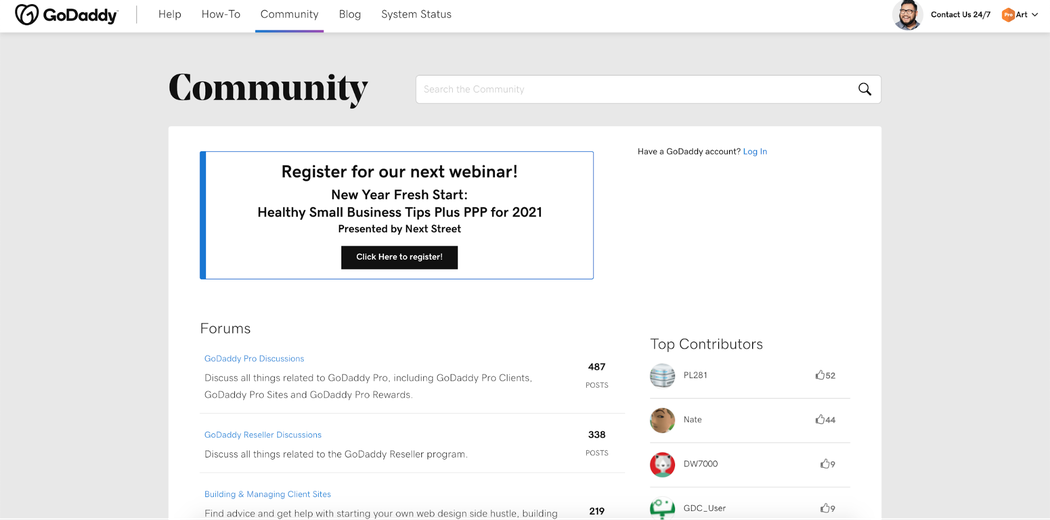 The Envato blog has great advice on using its products, as well as a trove of uber-useful content that ranges from Instagram templates to building color schemes. It has an entire section dedicated to web design, where you'll find interesting listicles and trend forecasts, right next to posts on handy tips and tricks.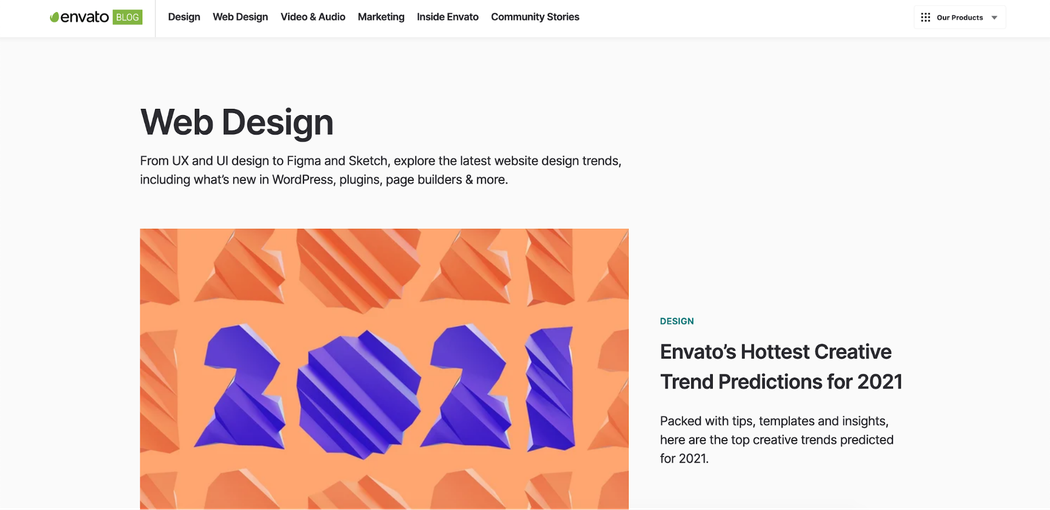 Set yourself up for growth on National Reading Day
Were you one of those kids who snuck comic books and glossy mags into class? It's too easy to let that habit carry into adulthood. Memes are great, but do yourself a solid. Put them down this National Reading Day for a few minutes to find alternatives that will keep you entertained and growing in your profession.
If you're already the type to enjoy a RSS reader over memes, let us know your favorite feeds in the GoDaddy Pro Community!
Get yourself featured
Do you want to be featured on GoDaddy.com, show off your expertise to potential clients, connect with other web professionals, or get exclusive access to special GoDaddy projects and programs?We'd love to have you as a GoDaddy Pro Community contributor! To let us know who you are, start here.
The post 10 sites for web designers & developers to bookmark on National Reading Day appeared first on GoDaddy Blog.