Do you ever watch a show like "Shark Tank"and find yourself yelling at the screen, "Hey! That's my idea!"? You're not alone. Over the years, I've personally filled notebooks with thousands upon thousands of small business startup ideas with high hopes of making the big bucks. From starting a T-shirt and apparel business to planning out a food truck in Boston to building an app for expecting and new dads, my imagination ran wild with ways of making a lavish life for my family.
Now that I run my own digital marketing agency and speak for Google on a national stage, I write even more ideas in the Notes app on my iPhone because of the interactions I have with a wide variety of entrepreneurs. I'm sitting on a gold mine of small business startup ideas, but there's just not enough time in the day.
If you're looking to start a side hustle or leave your corporate career to go into business for yourself, here is a list of 25 small business startup ideas to help you get started.

Related: 25 home business ideas with low startup costs
25 small business startup ideas
For the purposes of this guide, I've split these small business startup ideas into two separate categories: low-overhead and high-potential businesses.
For those of you looking to start a small business, this list should help you on your way to building your next enterprise.
Low-overhead businesses
These are businesses that don't take too much equity to get them off of the ground.
1. Landscaping
Today, you can buy a used lawnmower or tractor off Facebook Marketplace for pennies on the dollar. One of the most successful landscapers in my hometown started with just a lawnmower and a pair of gloves. He now owns a fleet of trucks, a building full of equipment and a huge landscaping materials yard, and employs a team of more than 30 people.
Related: How to create a landscaping business website
2. House painting
We recently had our entire downstairs painted by someone and were glad to pay them for the job. Plenty of people need to touch up their interior walls and just don't have the time to do it. With a steady hand and eye for detail, you can be their new painter of choice.
3. Auto detailing
Auto detailing can fetch big bucks if you play your cards right. A college friend needed money for books, so he started a mobile auto-detailing business on the weekends with a couple buckets, some different brushes and a lot of elbow grease. Before he knew it, he had more than $25,000 in the bank, and a business he could run after graduation.
A recent website client of ours specializes in Teslas and high-end cars, and he is charging more than $1,000 per detailing session.
Imagine making $250 an hour and getting to work with cool cars!
Again, you'll need to be meticulous and have a very good eye for detail.
Related: 6 marketing ideas for custom car shops
4. House cleaning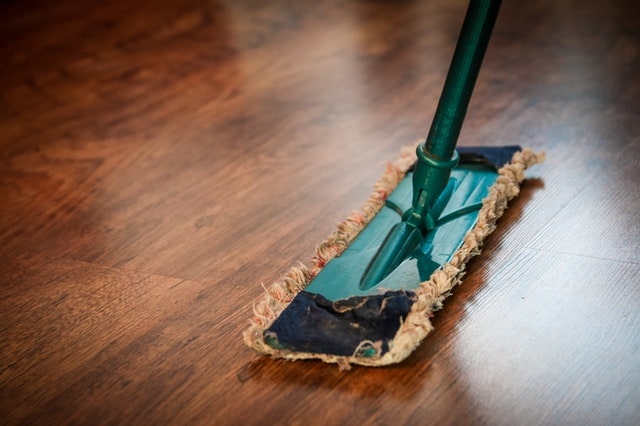 One of our long-time clients started her business through word-of-mouth and a passion for cleaning. All she needed were some cleaning products and commitment to providing the best cleaning service possible. She offered her clients a free house cleaning for every new customer they referred. She now has four teams serving the Greater Boston area and is looking to expand into Rhode Island.
5. Snow plowing
Snow is inevitable for much of the country. With the exception of our friends in the southern states, it usually snows quite a bit during the winter and early spring.
If you have a truck or SUV, all you need to purchase is a trusty plow to attach to the front. You can buy used plow blades from other landscapers or find them online for a sweet deal. The key is to promote your services before it snows, so consider using Google Ads, social media and even a regular old postcard with a deal for new customers.
Related: How to start a service business on a tight budget
6. Yard cleaning
All you need are gloves and a rake. Being from New England, every autumn and spring, we get the gift of leaves on the ground. There's only 24 hours in the day, and I'd rather spend those precious hours with my amazing kids, Olivia and Bryce, so I hire someone to do a yard cleanup. They spend three to four hours for about $300, and everyone is happy.
7. Dog walking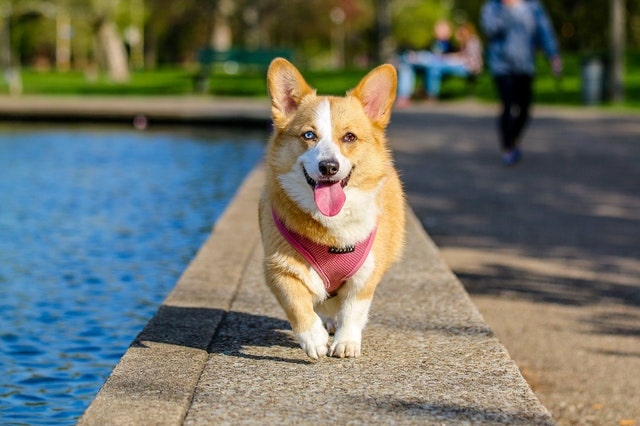 I had no idea this was a business until my mother told me she was paying someone $15 a day to walk her dog. Now one of my cousins runs a successful dog walking business, pulling in upwards of $150 a day. If you can manage your time efficiently, have comfortable shoes and love dogs, this is a no-brainer.
8. Pet sitting
Not to be confused with dog walking, pet sitting means that you are basically babysitting pets. When I say pets, I mean dogs, cats, snakes, lizards, fish, etc. The same cousin I mentioned above started to offer pet sitting to her dog walking clients and makes an extra $50/night to just play with the dogs she already loves. Talk about a dream job.
Related: Jobs working with pets — Turn your passion into profit
9. Buying and selling items online
There is crazy money to be made if you have the patience and eye for a deal online. You can start with low overhead by buying a few items at yard sales and selling them through eBay or Facebook Marketplace. We have a family friend who does this as a hobby and makes an extra $400 to $500 a month.
Be prepared: You'll meet some interesting characters.
Editor's note: Need an online store? Check out GoDaddy's all-in-one Online Store solution. It includes a sleek online store, powerful selling tools and flexible shipping and payment options.
10. Furniture restoration
If you're crafty, then restoring and reupholstering furniture is a lucrative small business startup idea. You can purchase materials from a local craft store for a small investment and start with just a few pieces. Once you've restored them, you can sell through Facebook, Etsy or your own website.
11. Interior decorating
Assuming you've watched enough HGTV shows, you may have a keen eye for what works in a home. Consulting with homeowners on colors, organization and the overall feng shui is a very low-investment and high-return enterprise.
You'll want to capture your work in photos and videos and share around the web in places like Google My Business, Facebook, Instagram, Pinterest and your website.
Related: Launch your interior design career in 9 simple steps
12. Event planning
If you are good with logistics and can remain calm, cool and collected under pressure, then this is the low-overhead small business startup idea for you. You'll need to create relationships with venues and vendors and find clients, but then you can be like a kid in a candy shop. You get to spend other people's money and have a huge party — what's better?
Related: Event planning careers — Get started on yours now
13. Computer support and troubleshooting
If you throw a rock, you could probably hit someone who has computer issues, whether it's having trouble logging in to a site or needing help understanding how to create a Word Doc or Google Slides presentation.
This small business startup idea will cost you nothing but the time to build your expertise. And the service you provide can fetch a pretty good hourly rate.
14. Tutoring
If you're a brainiac, then use your superpowers for profit. From teaching a second language to basic math skills, tutoring is a great way to make good money with no overhead.
15. Giving music lessons
Music is an amazing way for people to express themselves. Sometimes, they need a little help figuring out how to do it so that people won't cover their ears and cringe.
If you're a musician or singer and have some down time, giving music lessons is a great way to share your gift and make a little moolah.
16. Making jewelry or crafts
When I was in third grade, I learned to make earrings and necklaces with beads from local shops. I'll never forget making my first $1,000 by selling to students, teachers and buyers at craft fairs. All this as an 8-year-old!
Related: 10 hot crafts to make and sell on the side
17. Being a virtual assistant
Organization, promptness and polished communication skills are essential here, but you get to work from home and make your own hours. I've seen virtual assistants charging upwards of $40 to $50 per hour depending on their level of experience.
Virtual assistants can help with things like making appointments, reading/organizing email, or even bookkeeping.
Related: How to become a virtual assistant on the side
18. Copywriting and editing
If you have a good grasp of the English language, understand grammar rules and love to read and mark things with a red pen, then this is your gig. There are business owners out there looking for quality copywriting, and you just have to show up.
Be sure to have some writing samples and client referrals to win the business quickly.
19. Marketing consulting
When I started Bryan Caplan Marketing, I had but a few hundred dollars and a laptop to my name. I was a very small minnow in a huge ocean of fish. Through constant networking and delivering quality work on time, I was able to build a full-fledged marketing agency. All I needed was my know-how to get started.
High-potential small business startup ideas
This portion of the list includes businesses that may take more funding to get started, as well as carry a higher risk. But the growth potential can be much higher as well.
20. Marketing agency
Running a marketing agency is a lot of work, but it also offers unlimited earning potential. You can be a generalist and help anyone and everyone or niche down to a specific industry like HVAC or real estate marketing.
Focus in certain areas like email marketing or WordPress web design, and surround yourself with a team of marketing experts who can bring your clients' ideas to life.
Related: How to start a marketing agency
21. Food truck
If you can secure a dependable truck and have an attractive concept, then you can rake in the dough. Long hours, a love for food and culinary skills required.
22. Temp agency
A good friend saw a need for skilled laborers at a local print shop, so he started a temp agency and approached the shop owner. A year later, he was making nearly $70,000 while helping friends find jobs. He now has three contracts set up and nets over $150,000 — all from connecting people.
23. Rental properties
Being a landlord requires patience, communication and friends in the contracting and home service industries for quick fixes. If you have a good credit score and can afford the down payment for a rental property, then consider renting out a place.
There are also ways to work with existing property owners to rent out their spaces and take a portion of the proceeds. Either way, there is money to be made with this small business startup idea.
24. Child daycare
OK, so you have to have a safe spot, loving and caring adults, and a pretty hefty insurance premium, but you'll be molding our future leaders. Seriously, there is money to be made in child care. I just met someone who is paying $2,500 for his 1- and 3-year-old to attend preschool. Can you imagine?
Related: How to open a daycare
25. Commercial cleaning
As opposed to home cleaning, commercial cleaning provides larger, more consistent jobs, but it requires more specialized equipment. Layering services like floor buffing or carpet cleaning can really boost your revenues. If you land just a handful of big contracts, you could be swimming in money like Scrooge McDuck.
Play to your strengths
You're probably eager to get your business going, but it all depends on your skill set. For instance, if you love food but can't cook, then a food truck isn't the best idea. If you want to work from home but need three alarms just to wake up, then being a virtual assistant isn't going to be your thing.
Playing to your strengths can help you sidestep common startup mistakes.
Identifying your strengths can be difficult, so here's a helpful exercise, courtesy of Oprah. Once you've narrowed down your strengths, compare them to your small business startup ideas and see where you have some overlap. This will help you identify your new business.
Getting started
With your small business startup ideas in hand, you now need to begin building your brand. Here are some initial steps to help you get started:
When your brand is established, you'll be ready to start selling your goods or services. Just keep in mind that starting the business is only the first mile of a double marathon. Running a profitable business takes time, patience, resilience and constant learning.
Here's to becoming an entrepreneur!
The post 25 money-making small business startup ideas appeared first on GoDaddy Blog.