Have You Thought About Advertising Your Amazing Blog?
Have you ever considered advertising your amazing blog?  Today I want to explore this as part of my series of posts on How to Promote Your Blog.
Most blog promotion tips are about growing your blog's readership organically.  And that is something that I embrace.  It's so important that I covered it in my past three posts in this series.

Those posts covered using great content, social media, and networking as the first steps that I take to promote each of my blog posts.  However, a strategy that has grown in popularity with some bloggers is the subject of this post.  
This other strategy bloggers are using to promote their blogs is paid advertising.  Sometimes bloggers just do it briefly, to give their blog a kick start.  We understand that if advertising helped build Coca-Cola, Sherwin Williams, and Shell Oil Company, it should help build my brand and my blog readership.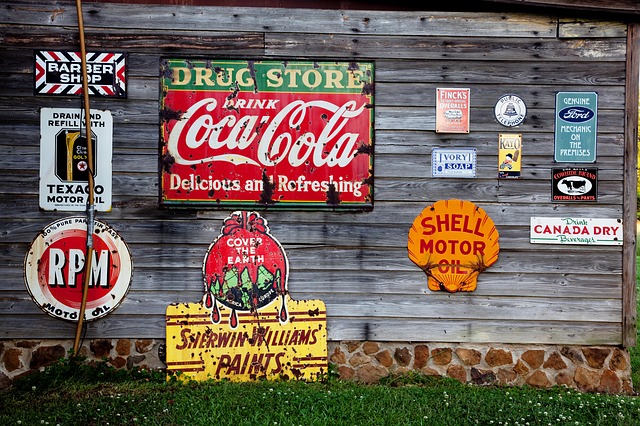 For most bloggers, especially those just starting out, paid advertising may seem like an unattainable goal.  While I know that for some even a small amount will be out of reach.  
If I were starting out today as a blogger and wanted to build an audience quickly, I'd try to increase my reader engagement using paid advertising campaigns.
Welcome to the How to Promote Your Blog Post Series:
Why did Advertising on the Web Develop Two Strong Paths?
Early in the development of the web, two of the predominant types of companies that came upon the scene were search and social media.  They quickly developed their own niches because of the services they provided to internet users.  
Quickly attracting users for the services they offered, companies like Google and Facebook faced a huge problem.  How could they make money for their investors?  The common theme that search and social both latched onto was to provide advertising opportunities for their users. 
How Did Social Media's Growth Create Social Media Marketing?
The growth of Soccial Media and Social networking websites allowed individuals, groups, organizations and businesses to freely interact with one another.  This interaction has given businesses the ability to develop their own direct relationships with users and communities online.
This direct contact method was more personal for users than traditional methods of outbound marketing and advertising had ever been.  Word of mouth marketing finally part of the main stream.  Selling was forever changed by this direct interaction.  
As word of mouth communications found it's footing, social media companies discovered that the huge amounts of data they were gathering provided the solution to their dilemna.  Companies like Facebook, Twitter, Instagram and others could target their users with focused ads from companies eager to tap this huge market.
Growing mobile phone useage has accelerated the amount of marketing which bombards users on a daily basis.  Today, over 5 billion people are using mobile devices worldwide.  Every online mobile social interaction provides an opportunity for business to target these users with their message in ads.
This has had a profound effect on the way consumers interact with media and has forever changed advertising, and mobile commerce.  Mobile media consumption is climbing allowing sites such as YouTube to climb aboard and use their platforms to advertise to consumers via their mobile devices.
How did Fantastic Searches Result in Google's Enormous Power?
Before search had become an actual term in the lexicon of the Internet, connecting with content began as 'linking'.  This was followed by 'link exchanges', which evolved into 'Web Directories' many of which still exist today.  The successful directories charged sites a fixed fee to be listed on their directory.  Some of the more successful directories, such as Yahoo also began to operate as early 'Web Portals'.  
As the Web grew, and the number of sites exploded in the mid-to-late 1990s, search engines appeared to help people find the information they wanted.   Overture developed the pay per click variable pricing business model which revolutionized the business model.
Today search is dominated by Google with smaller pieces of the market going to DuckDuckGo, Yahoo, Bing and a myriad of others.  Launching their AdWords program in 2000, Google began by offering paid ads on a monthly basis.
Google launched its 'content targeting advertising program' in March of 2003.  After acquiring Applied Semantics in April 2003 Google changed the program's name to AdSense.
Google gained search dominance because their search algorithm was the best at matching advertiser's page content using their Adsense side to paying advertisers using their AdWords side.
By 2007, pay-per-click programs were the primary revenue source for many search engines.  Sponsored listings have gained acceptance, with paid for listings artificially pushed to the most prominent position at the top of every search.  
Any search query on Google exposes this practice.  The image below is a screenshot of a quick Google search for "Orlando bed and breakfast" and illustrates my point.
Google searches are clearly geared to promote their paying advertisers.  This skews the search results to favor advertisers willing and able to pay their fees.  It effectively pushes small business off the first page of most search queries.  
A great example is pitting the massive budget of AirBnb against the usually tiny ad budget for your typical 'mom & pop' bed and breakfast.  This practice gives an overwhelming advantage to large tech based companies that make their profits by squeezing them from small business owners.
What Happens After They Click on Your Advertising?
It really matters what happens after someone clicks on your advertising.  You've gone to a lot of trouble and a great deal of expense to just put an ad in front of someone.  
How can you effectively convert that click into the result that you are working to acheive?  Let me give you a few quick tips that I've picked up along the way:
How to Use Landing Pages to Promote Your Amazing Blog

 
What happens after they click on your ad?  Instead of just automatically than sending people that click on your ads to your blog's front page there is a great alternative.  I've discovered that it's more effective to send them to a landing page specifically designed for them.  
What is your landing pages goal?  What do you want your visitor to do?  Are you trying to increase your blg readership?  If so, you want to build your email list.  To Accomplish this, you should design a landing page that is aimed at converting your first time visitors into regular readers.
Your landing page should highlight some of your best content that is relevant to their search, and give them some key reasons why they should subscribe.  
If you are trying to build your blog's readership, you want to make your email list larger.  What is the best way to build your email list?  On your landing page you can include a call to action designed to have them give you their email.  
How do you get them to give you their email address?  Your call to action might give them a powerful incentive for them to act immediately.  That incentive might be an offer of an eBook that is relevant to their search topic.  Or you might offer them the chance to receive your newsletter.  Use personalized landing pages to close the deal.
Your blog front page is a great page for regular readers to learn about you and to see what you've been writing lately.  However, for a cold visitor to your blog, coming from an ad it is too much of a random destination.  If they came to you through an ad, your ad was targeted to a specific type of reader.
Finally, remember that it's crucial that your subscription process is brief and easy to do.
What Happens if Clicking Doesn't Solve Their Problem?
The word 'relevant' should be repeated because it is that important.  Relevant, relevant, relevant!  Why do you think I might be repeating myself?  It's because I've discovered that there are three different elements of your ad campaign that need to be 'relevant' to your visitor for your advertising to be effective.
The Site Displaying Your Ad has to be relevant to their search.  

Your Ad has to be relevant to their search. 

Your Landing Page has to be relevant to their search.
What doe this mean?  I've found that your ad will be more successful, if these three things are present.  If you run ads that don't relate to the sites they are displayed on, they won't be clicked on.  If people are looking for widgets, they will be searching sites about widgets.  Your ad better be about your improved and better widgets.
The process is that simple.  Your ad needs to be relevant to and fill your visitor's search needs.  Your landing page content also needs to be relevant to your visitor.  If people click on an ad they have certain expectations.  
If your ad takes them to a page that is not relevant to their search it's not going to make them happy.  The worst thing you can do is waste people's time.  Make them angry and they may never buy what you're selling.  
That's why it's so important that your landing page is relevant to their search.  You need to be the solution that ends their searching.
Track Your Ad Results to Ensure Your Advertising Success
You can easily spend a lot of money on advertising and have small or no positive results.  It's vital that you have firm goals telling what you hope to achieve with your advertising.  You aslo must have a way that you can measure it's effectiveness.
I believe that it's smart to start with a small campaign to test the waters.  Check your ad's effectiveness  before pouring a lot of money into your advertising.  
This will help you optimize your results without spending all of your advertising budget on an ineffective ad campaign.  Find out what works and then ramp things up when you are confident that your ads will convert into sales.
How to Extend Your Social Media Reach by Posting Branded Images
We've all heard the expression that "a picture is worth a thousand words."  That has never been truer than in the today's digital world.  Do you want to extend your content's reach across social media and the World Wide Web?  To do that you need to create shareable images that people love to share.  
Visual content is increasingly important for blogging as well as for posting on social networks.  Posts with images or videos are much more likely to get attention than posts with just plain text.
Sharing your posts images successfully will extend the lifetime of your post and will also have an impact on your visibility in the search engines.  Design your images with links to share on your social media platforms.  This will give you more possible search hits and backlinks to your blog.  
Sharing your blog post images on social networks such as Facebook, LinkedIn, Twitter, Pinterest, Tumblr, Instagram, and others will multiply the reach for each of your blog posts.  For the best results your images should be produced in different sizes to work best for specific applications on the different social media platforms that you use.
If You Wish to Continue Reading the How to Promote Your Blog Series: